Mozambique: 12 dead after Cyclone Gombe
By Jorge Joaquim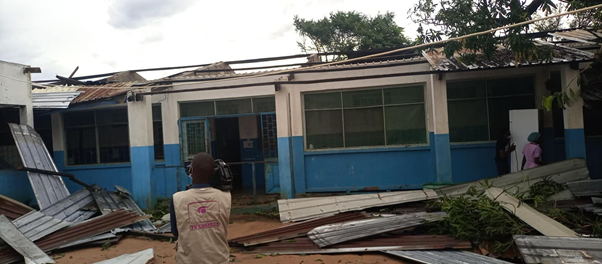 The number of deaths caused by Cyclone Gombe that entered Mozambique in the early hours of Friday morning has risen to 12, also causing confirmed damage to public and private infrastructure.
The biggest damage was recorded mainly in Nampula, which was the cyclone's gateway through the Mossuril district. All 12 people died in this province.
Light rains were reported on Thursday night in Nampula, but in the early hours of Friday morning strong winds and rains were felt heralding the entry into the mainland of Intense Cyclone Gombe.
Several reports indicate a critical situation in the coastal districts of Nampula, with trees blown away, roofs of public and private infrastructure removed by the wind, houses partially and completely destroyed.
Most of the houses that are being affected by the Cyclone were built with precarious material.
Electricity, water and mobile phone service have been interrupted, which is making it difficult to maintain contacts to obtain local information.
Meanwhile, the Cyclone weakened this weekend, according to an update issued by the National Meteorological Institute. In the coming hours, continued the INAM, the system will influence the weather with heavy to very heavy rains accompanied by very strong winds and thunderstorms in some districts of the central and northern provinces of the country.