Kilimo Ajira program implements Tanzanian President's call for horticulture farming
By Michael Sikapundwa, Ifakara- Tanzania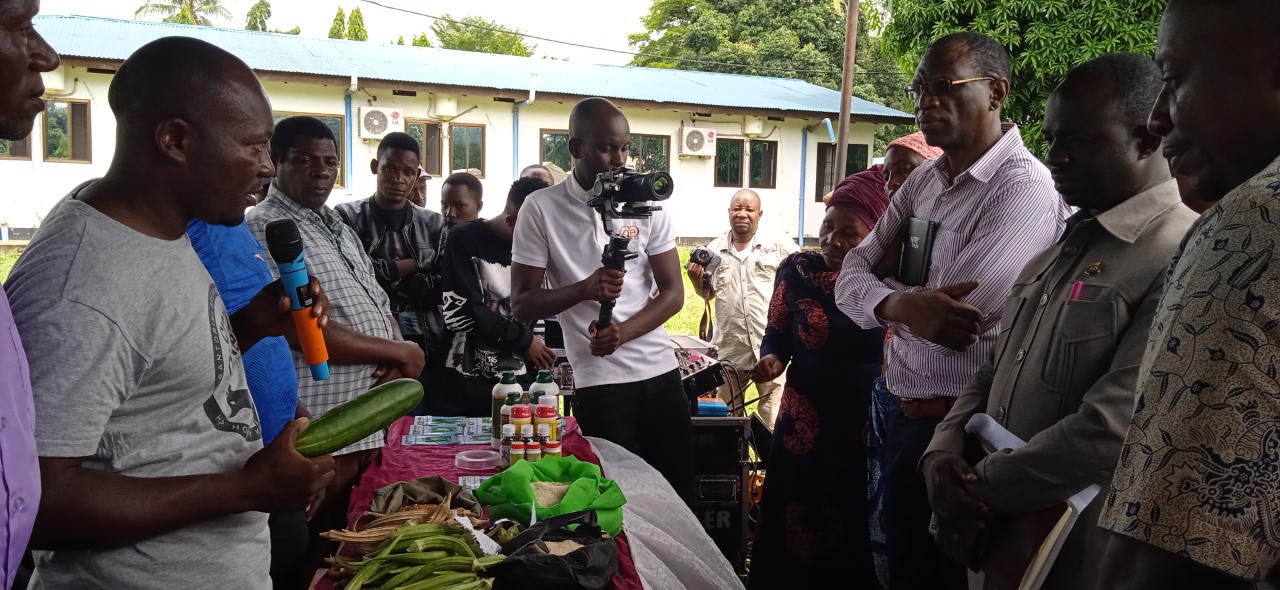 Kilimo Ajira program a part of the Ifakara Innovation Hub that is allocated at the core of Kilombero valley in Tanzania targets to support the group of youths and women engaging in agricultural activities to explore the entire agricultural value chain.
A six months pilot project includes 50   people, youths and women who are running agriculture at Kilombero valley, officially commenced on April 2021 and is expected to graduate in April 2022.
A project funded by the Swiss Agency for development and cooperation ( SDC ) with the joint Foundation Botnar, focused on four groups namely vegetables,  Mushroom small-scale farming, rice, and livestock.
An acting, Ifakara township council's director, Oscar Simtengu, congratulated Kilimo Ajira program, here yesterday during the official Kilimo Ajira Launching ceremony .said it's an effective technique to look for foreign horticulture products market which president  Samia Suluhu Hassan revealed in her speech during the celebration of one year anniversary as the 6th president of the United Republic of Tanzania.
'' President was quoted '' horticulture products are hot cake but Tanzania produces in low scale'' she said as was insisting councils across the country to allocate enough budget from their 10 percent of their internal income as to empowers women and youths projects '' he said.
Project manager, Jessica Kimosso, congratulated Ifakara township council as the biggest partner through the department of community development office had simplified the identification of committed youths and women who were able to identify challenges faced them to reach larger-scale farming.
'' After weekly capacity building seminar in 2021, farmers were agreed to shift from small to larger-scale farming, facilitating their dreams, a project assisted them materials support worth 8 million/- that was accompanied by participation at a farmers trade show in different areas hence group increased production not only in vegetables but in other areas like value chain to wine processing from rice grain that remains time before were used as animal food,'' she revealed.
She mentioned women as another beneficiary group mostly public retired officials, who have increased mushroom yield from 30 kilograms at 165 farms in 2020 to  48 kilograms at 100 farms in 2021 after training.

Feed The future's senior Agronomist, Ayubu Meteli, called for the youths to increase the horticulture products like Irish potatoes and vegetables as showed southern highland regions namely Mbeya, Iringa and Songwe maintain market to boarded counties like  Congo, Zambia, and Malawi.
''  Congo and  Zambia depend on Irish potatoes from Mbeya but Ifakara in the Morogoro region has the same fertile soil imports onions from the Iringa region. It's time now to apply Kilimo Ajira as to produce horticulture products as to feed central regions whose climate not conducive to run such kind of Agriculture '' he insisted.
Winfrida Ngasoma vegetables and tomatoes grower thanked for the innovation of modern irrigation technology, that introduced solar irrigation machine compared to the time before used petrol machine that was costly