Kenya:Raila Allies Rubbish Ruto's Rigging Claims
By Samuel Ouma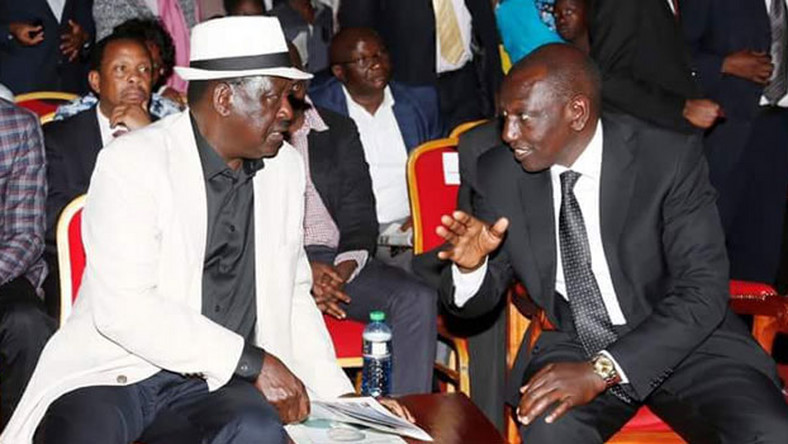 The Orange Democratic Movement (ODM) party has dismissed Deputy President William Ruto's assertions that there is extortion, threats, and intimidation in the run-up to Kenya's presidential election on August 9.
The outfit stated in a statement issued by the party's chairman John Mbadi on Thursday at Chungwa House in Nairobi that the DP has sensed defeat from his long-time political foe Raila Odinga and has begun crying wolf ahead of the presidential election by claiming the winner is predetermined.
"Ruto told us not long ago that his votes cannot be stolen. That even if Raila makes his brother Oburu Oginga the chair of the IEBC, he would still go ahead and win. Raila has not done that. Oburu Oginga is going for senator Siaya," Mbadi said.
Mbadi also castigated Ruto's allies who have been attacking President Uhuru Kenyatta for throwing his back behind Odinga. According to him, President Uhuru Kenyatta's nomination of the opposition leader as his preferred successor does not imply that the election outcome is decided.
"It is his democratic right. Uhuru is a Kenyan, he is a voter. If he has chosen to support Raila Odinga that should not be equated to Raila Odinga being supported by the government," Mbadi said.
On Wednesday, the DP pleaded with the international community to help in what he called attempts to deprive Kenyans the opportunity to pick leaders of their choice.
During his US tour, the DP stated at the Karson Institute in Maryland that there were attempts to subvert the people's will at the voting box in favor of a predetermined outcome by the state.
"The biggest issue that is on the ballot is the democracy of our nation and whether we truly have the opportunity to make free choices, devoid of threats, blackmail and intimidation," said Ruto.