Kenya:Goods disappear from Kemsa warehouses under mysterious circumstances
By Samuel Ouma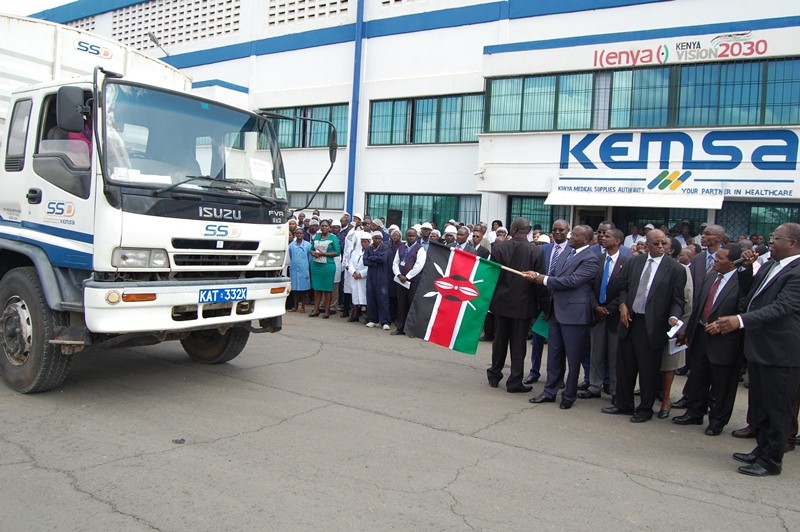 The Global Fund has revealed that 1.1 million condoms, 908,000 mosquito nets, and tuberculosis drugs worth Ksh.10 million have gone missing at the Kenya Medical Supplies Authority (Kemsa).
The Fund suspects the supplies were stolen and sold to private chemists.
"Kemsa has poor internal controls on warehousing and inventory management resulting in 16% differences in batch numbers verified and discrepancies of 908,000 long-lasting insecticidal nets (LLINs) between actual and expected stock balances," read the Global Fund's report.
The Global Fund's audit also found that the organization over-quoted the value of pharmaceuticals by KSh640 million ($5.6 million), with some types of drugs inflated by 100 times.
It is also claimed that alleged fake vendors are demanding an additional Ksh1.66 billion ($14.5 million) from the troubled Kemsa.
Even as public hospitals all around the country complain about drug shortages, the Global Fund further discovered that some of the drugs it purchased had expired in KEMSA's stores.
The Office of the Inspector General of the Global Fund's anti-corruption branch has requested an investigation into KEMSA's operations.
The revelations come as KEMSA seeks to rehabilitate itself following its involvement in a bidding fraud with the procurement of Covid-19 medical supplies in 2020. More than ksh7.8 billion ($68.2 million) were lost in the scandal that elicited public outcry.