Kenya: Three KDF personnel bag US AFRICOM awards heroic actions
By Samuel Ouma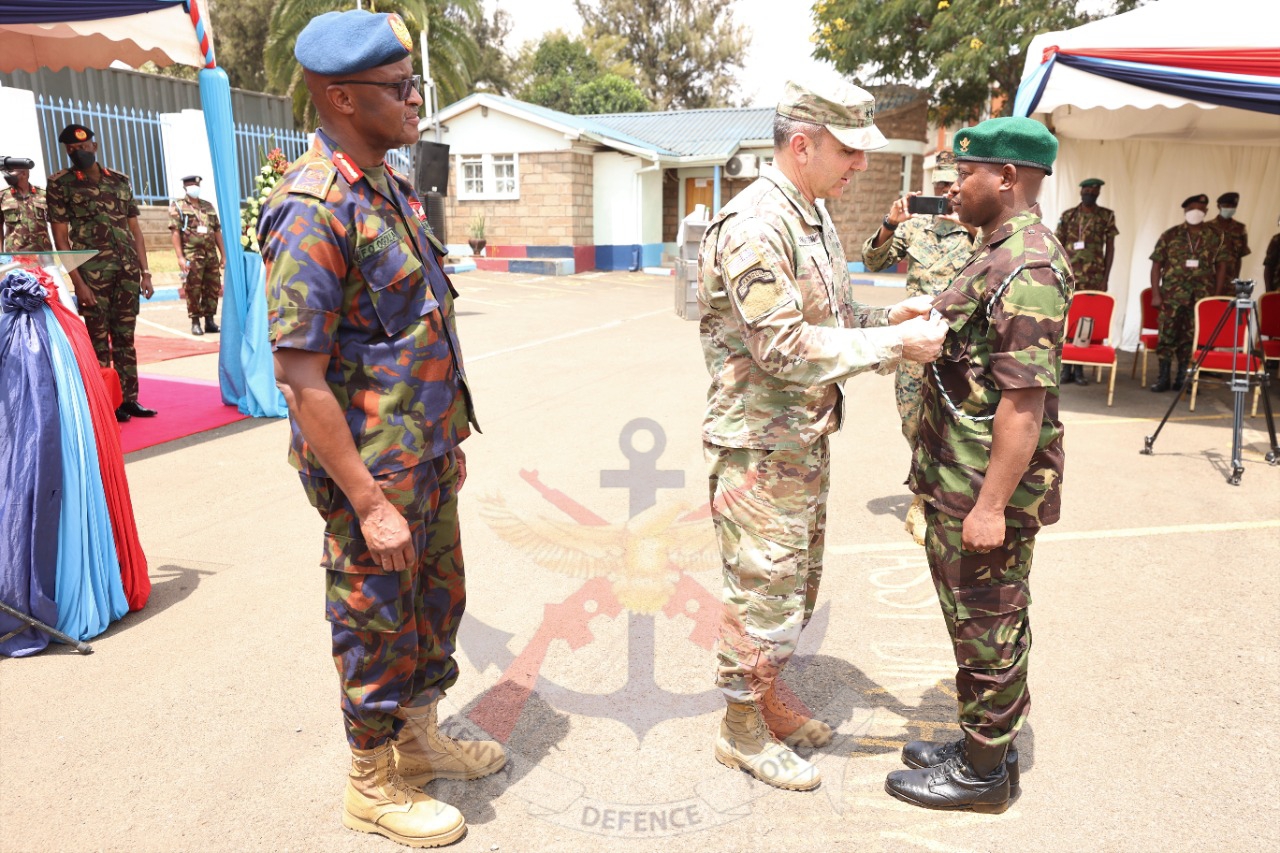 Three Kenya Defence Forces Service Personnel have bagged awards from the United States Africa Command (US AFRICOM) for their heroic ations.
The three were awarded with the Joint Service Commendation medals for their heroic actions during the 5th January 2020 Al-Shabaab attack at Manda Base, in Lamu, coastal part of the country.
They include Colonel Daniel Rotich, Major Martin Muthaura and Corporal Peter Shikuri.
Colonel was recognized for his ability to coordinate air-to-ground support during the militia's lethal engagement then as the Deputy Commander of Operation Fagia Msitu.
He was in charge of the McDonnel Douglas 500 Defender helicopter mini-gun engagements that shifted the tide of the firefight between the US and Kenya Defence Forces against the militants.
"Colonel Rotich's superior leadership, technical and tactical abilities, coupled with his dedication to duty and selfless service were critical in the defeat of a platoon size element of the terrorists," said Major General Gregory Anderson, the US AFRICOM Director of Operations.
Major Muthaura was recognized for his ability to assemble a platoon-sized element of his troops and provide one squad to support US forces at the airfield.
On the other hand, Corporal Shikuri received the award for demonstrating incredible, initiative and bravery during the assault on the terrorists despite being wounded.
Major General Anderson praised the three warriors for their teamwork, value, and confidence in combating the militia during the attack.
He stated that the US AFRICOM is committed to partnering with Kenya in the fight against terrorism, which has evolved into a global threat.
"You kept yourself on the frontline to protect others and save your nation. This is indeed commendable and we thank you for your courage and bravery," he said.