Government To Boost The Economy With $2BN To Stem Cedi Depreciation
By Maxwell Nkansah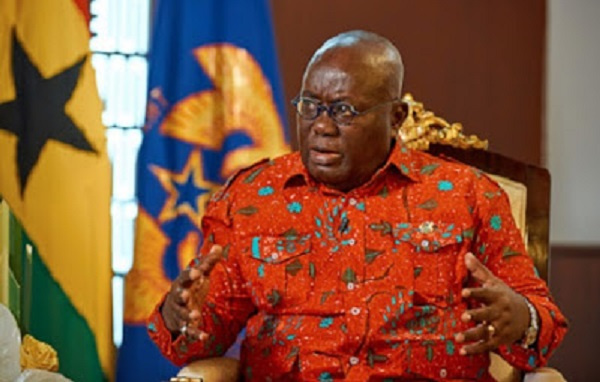 The government of Ghana has declared that it will inject $2 billion into the economy to stop the cedi from depreciating further. This is one of President Akufo-attempts Addo's to help the people cope with the problems they are facing.
The administration conducted a critical cabinet meeting to find answers to the blazing economic issues, despite the cedi's continued devaluation and recent increases in petrol and basic goods prices.
The Jubilee House highlighted four steps adopted by the government during its cabinet meeting to help Ghanaians cope with economic problems in a Facebook post on Wednesday.
The country's land borders will reopen in two weeks, the government would slash appointee salaries by up to 30%, the Bank of Ghana will raise its policy rate to 17%, and the government will inject $2 billion into the cedi to save it.
In the meanwhile, due to the country's economic difficulties, members of the Council of State have decided to lower their monthly allowances by 20% until the end of the year. The action, according to the Council's Chairman, Nana Otuo Serebour II, is intended to assist them to relate with Ghanaians in the face of the country's challenges.
During a meeting with the President on Tuesday at Jubilee House, he expressed optimism that "this tiny gesture will be emulated by other departments of government." "Mr. President, we, the Council of State, have agreed to lower our monthly allowances by 20% until the end of the year, by your decision." "This is our way of giving our widow's mite to our overall economic recovery efforts," he explained.
Finance Minister Ken Ofori-Atta is slated to advise the public on the government's plans to address the country's present economic issues.
Many Ghanaians have expressed their dissatisfaction with how rising gasoline costs, transportation, and food expenses, and the devaluing cedi have increased their cost of living. President Akufo-Addo, on his part, advised the public to wait for the Finance Minister's announcement.
"Fortunately for us, our withdrawal coincided with these issues and public concern about the economy's direction. As a result, over three days, we were able to examine the economy in greater depth and determine what steps needed to be taken.
"The decision was made that the Minister of Finance would have a significant engagement with the public when he will be able to spell out exactly the actions that we have taken and intend to implement," President Akufo-Addo stated.