Gallup Sheds Light on Mid Term Elections In State Department Sponsored Series For Journalists
By Ishmael Sallieu Koroma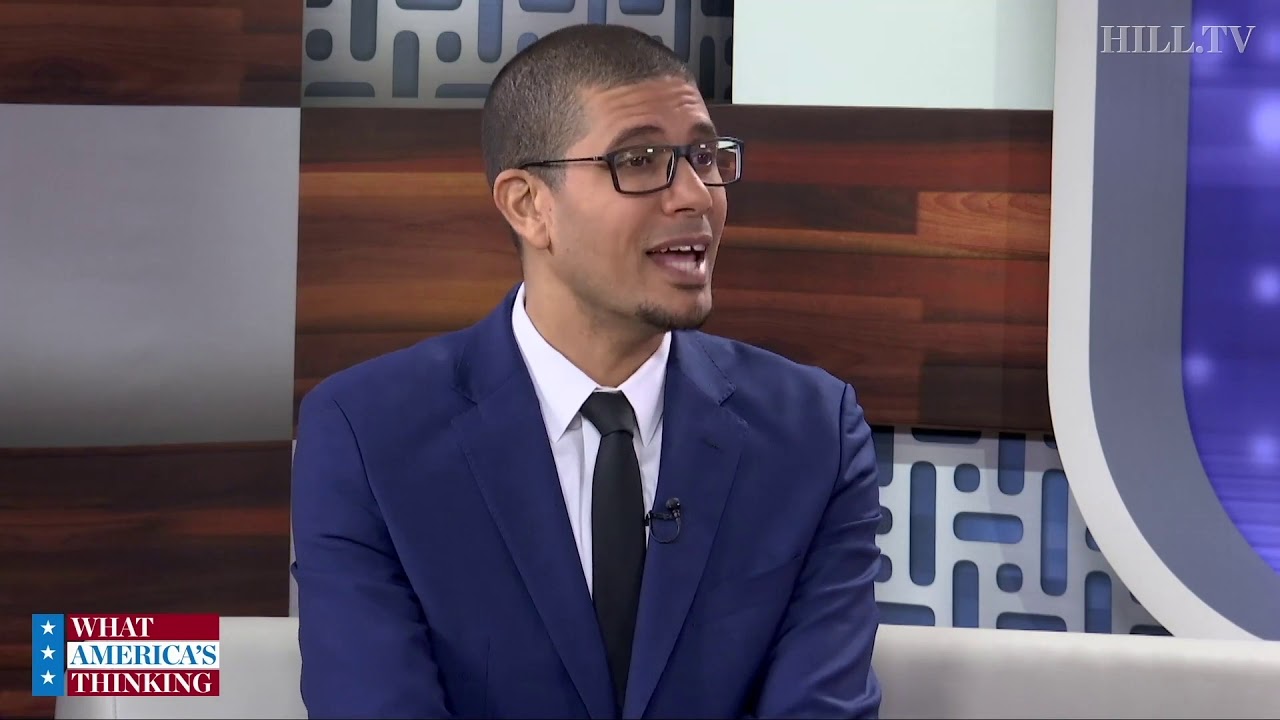 Gallup's latest data show that only half of Americans actually are confident that their votes are counted honestly in the United States when asked how confident people are in the transparency of elections in their respective countries  says editor in- chief of Gallup Mohamed Younis.
Mohamed Younis made this statement  last Thursday February 28th  during a briefing in the Washington Foreign Press Center's 2022 U.S. election midterm series online whilst stating that despite the US elections which is an election that garner the most focus across the world, only half of Americans actually are confident that the votes are counted honestly in the United States.
The Virtual 2022 U.S. Midterm Elections Virtual Briefing Series is organized by the U.S. Department of State virtually to enable some of the world's top journalists nominated by U.S. Embassies and Consulates to remotely cover this year's mid-term elections.
''This has become an even greater problem after the incidents of the last electoral competition and challenge and the January 6th – ending with the January 6th events and attack on the Capitol.  But this challenge with U.S. elections and this perception, and America being sort of in the middle of the pack, has been something that predates Obama – goes all the way back to 2006, 2005, when we started asking these questions,'' he said.
The Gallup data showed that the people of Finland top with 92% and with Lebanon scoring bottom with 8%.
Mr. Younis said that despite the fact that it's an election that garners a lot of national and international focus, it's not at the highest list of people across the world having confidence in the process of their elections.
When asked "What were the factors that have caused Americans to not have confidence in the elections even though the U.S. has the best democratic institutions in the world?" he replied , I think it's important to keep in mind two things.  First of all, elections in the United States are locally managed.  So people's experiences in voting are actually very different from not only state to state, but district to district''
The Gallup Editor-in – Chief said that Americans tend to vote on a Tuesday, which is very different than many countries across the world and that has a lot of sort of income disparity concerns previously stating if someone is working on an hourly rate, not every kind of job in the United States affords one the luxury to take time off, thus it's one factor even though it's not a new factor.
''So they're managed locally.  People's experiences are very different from place to place.  But also, the reason people are voting tends to be different from place to place.  So it's really hard to talk about why Americans don't believe in elections generally because America really is – it's basically a continent.  It's kind of like when people say, what do Indians think?  It's like, that's a huge place.  There's a lot of variance in that,'' the Gallup's Editor-in –Chief stressed.
The Gallup's editor-in –chief further said that Americans' perceptions of institutions generally, their confidence in national institutions, has really declined in the past several years as several – maybe, like, 20 adding that the military tends to do the best in terms of having the highest confidence which he said even that has now dropped 20 points, and that's a data point that we captured after the fall of Kabul, which definitely took a hit.
'' But the one institution that really does poorly with the public – and I don't mean this personally to anybody listening – is the media.  Confidence in the media is at a rock bottom in the United States.  So people's perception of politics and the election itself and a lot of government institutions now come from an institution, the media that people have lost confidence in,'' Younis added.
Younis went on to say that the narrative around America is failing; saying American democracy is in crisis, which he said comes from that dynamic where a lot of people have lost faith in national politics and politicians.
'' Just like we see – saw across Europe, political leaders will rise on a narrative of, the system is corrupt and broken.  Whether it's Bernie Sanders or Donald Trump, their message is essentially the same.  Their solutions are the opposite, but their message is essentially the same:  The system is rigged, there's no reason to have confidence in anything, and we need to – we need revolutionary change.  I think that dynamic is going to be with us for a time here in the United States.  It doesn't necessarily mean that we're going to see the same kind of dynamics we saw with President Trump or other elected officials.  But reform is very much in demand here in the United States, and I say that word – you haven't heard it often – because leadership in the United States, political leaders never want to talk about reforming a system that they control''
The Gallup Editor-in-chief added that on the area of the government and poor leadership, he said, this has actually been the most frequently volunteered answer from Americans for the past eight years stating that   when you ask Americans what is the number-one problem facing the country, the number-one thing they've been most likely to mention over the past few years – and it's not a Trump factor; it predates Trump – is poor government and poor leadership.
'' In fact, Americans are so negative on national politics that when we asked Americans what makes you proud to be an American, and we listed a series of things like diversity in the country, the strength of the U.S. economy, freedom in society, the American political system actually came in at last.  Sixty percent of Americans said that the way American politics is conducted does not make them proud to be an American.  And that's a really important thing to keep in mind in terms of what kind of narratives voters are likely to find appealing when it comes time to vote and hold leadership accountable'', said Gallup's Editor-in –chief .
The Editor –in –chief said that their data showed that Americans are much more positive on their local lives, personal situation, and even their local government adding that most Americans have positive views of their state governor, their mayor, but said when you ask them about Congress and the president, irrespective of what party is leading, it's a very, very different and much more grim picture.
The early insight from Gallup's editor Mohamed Younis is the second brief received by journalists in the ongoing virtual briefing series of the 2022 Mid-term US elections organized by the State department with the next briefing topic will focus on fact checking and misinformation.