DR Congo: Nearly 530 compatriots fleeing the war in Ukraine have arrived in Poland -government
By Badylon Kawanda Bakiman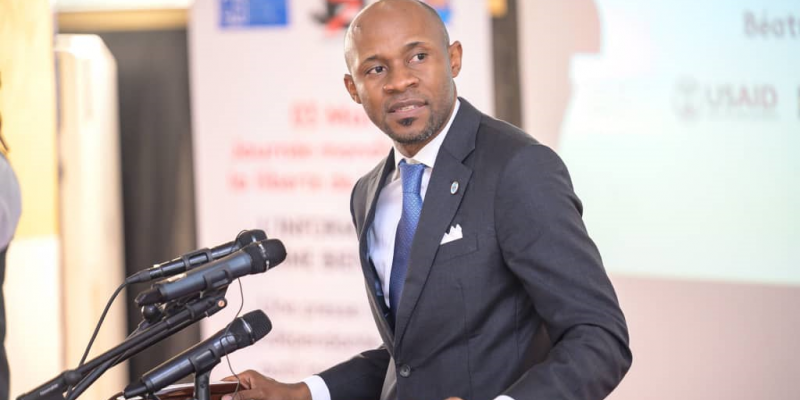 Thousands of people continue to flee Ukraine because of the war that has been raging there for more than a week. Among the refugees are also Congolese from the Democratic Republic of Congo (DRC).
After a long journey, the government of the DRC informs that these compatriots are now in Poland. This situation was among the points discussed at the 43rd meeting of the Council of Ministers chaired by the President of the Republic on March 04, 2022 in Kinshasa, the capital.
"Nearly 533 of these compatriots managed to reach Poland which, in accordance with the recommendations of the European Union, grants a temporary stay of 30 days pending their return to the country", indicated the Minister of Foreign Affairs quoted by his colleague of Communication and Media, Patrick Muyaya, in the minutes of the said meeting.
Regarding 12 students listed at the University of Sumy State located 800 kilometers from the Polish border, the Deputy Prime Minister, Minister of Foreign Affairs informed the Council that he maintains close contact with the academic authorities in in order to be informed of the possibilities of safe evacuation, and to prevent them from being caught in the crossfire.
It must be said that the war in Ukraine or the Russian-Ukrainian war, is a military operation launched on February 24, 2022, on the orders of Russian President Vladimir Putin.
The military campaign, in the context of the ongoing Russian-Ukrainian conflict since 2013, emerges from a gradual rise in tensions that began in 2021, first with an unprecedented prolonged military build-up on Ukraine's borders with Russia, Belarus and the Crimea annexed in 2014 by Russia, then pursued by Vladimir Putin's recognition of the independence of the self-proclaimed People's Republics of Donetsk and Luhansk, in the days before the incursion of Russian armed forces into the Donbass region of the eastern Ukraine on February 21, 2022, before an air, sea and land offensive across Ukraine on February 24.