Côte d'Ivoire to host first major conference to tackle the interconnected challenges of land degradation, climate change and biodiversity loss
By Wallace Mawire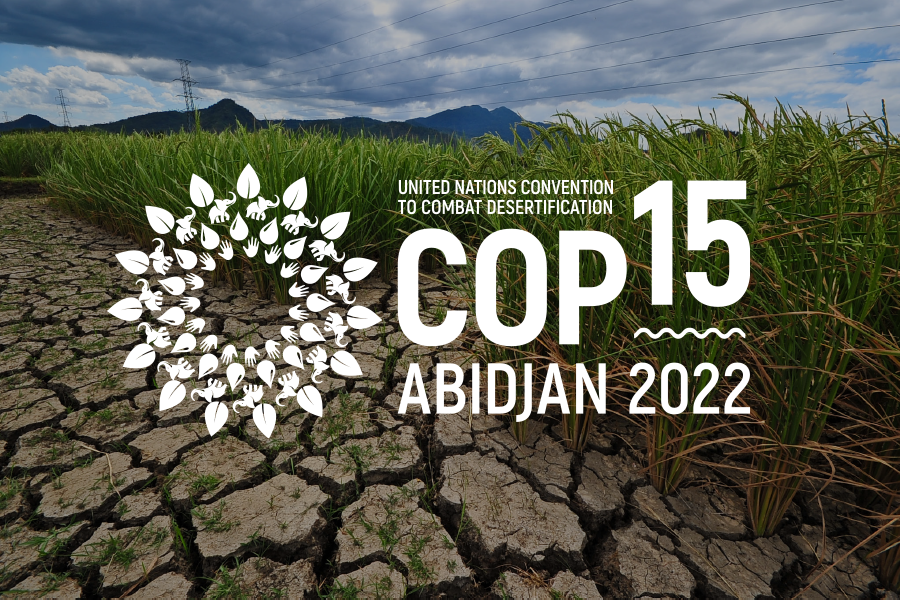 The fifteenth session of the Conference of the Parties (COP15) of the United Nations Convention to Combat Desertification (UNCCD) will take place in Abidjan, Côte d'Ivoire, from 9 to 20 May 2022.
Heads of State, ministers and delegates from 196 countries are expected to attend the major event on the future of land management, alongside private sector, civil society, women and youth leaders.
The COP15 theme, 'Land. Life. Legacy: From scarcity to prosperity', is a call to action to ensure land, which is the lifeline on this planet, continues to benefit present and future generations.
The Conference will focus on the restoration of one billion hectares of degraded land between now and 2030 and tackling the growing impacts of droughts, sand and dust storms, and wildfires. COP15 will also take action on key policies that can enable action on restoration, particularly land rights, gender equality and the role of youth in future land stewardship.
In addition to formal negotiations, COP15 will include a high-level segment on 9-10 May. UNCCD COP15 will be the first of the three Rio Conventions meetings to be held in 2022, with Biodiversity COP15 and Climate change COP27 convening later this year in Kunming, China and Sharm El-Sheikh, Egypt, respectively.
The Convention unites governments, scientists, policymakers, the private sector and communities around a shared vision to restore and manage the world's land. The last Conference of the Parties took place in New Delhi, India, in 2019. It was preceded by COP13, which took place in Ordos, China.