Chad's Mahamat Idriss Déby Itno hails Rwanda's help after father's death
By Maniraguha Ferdinand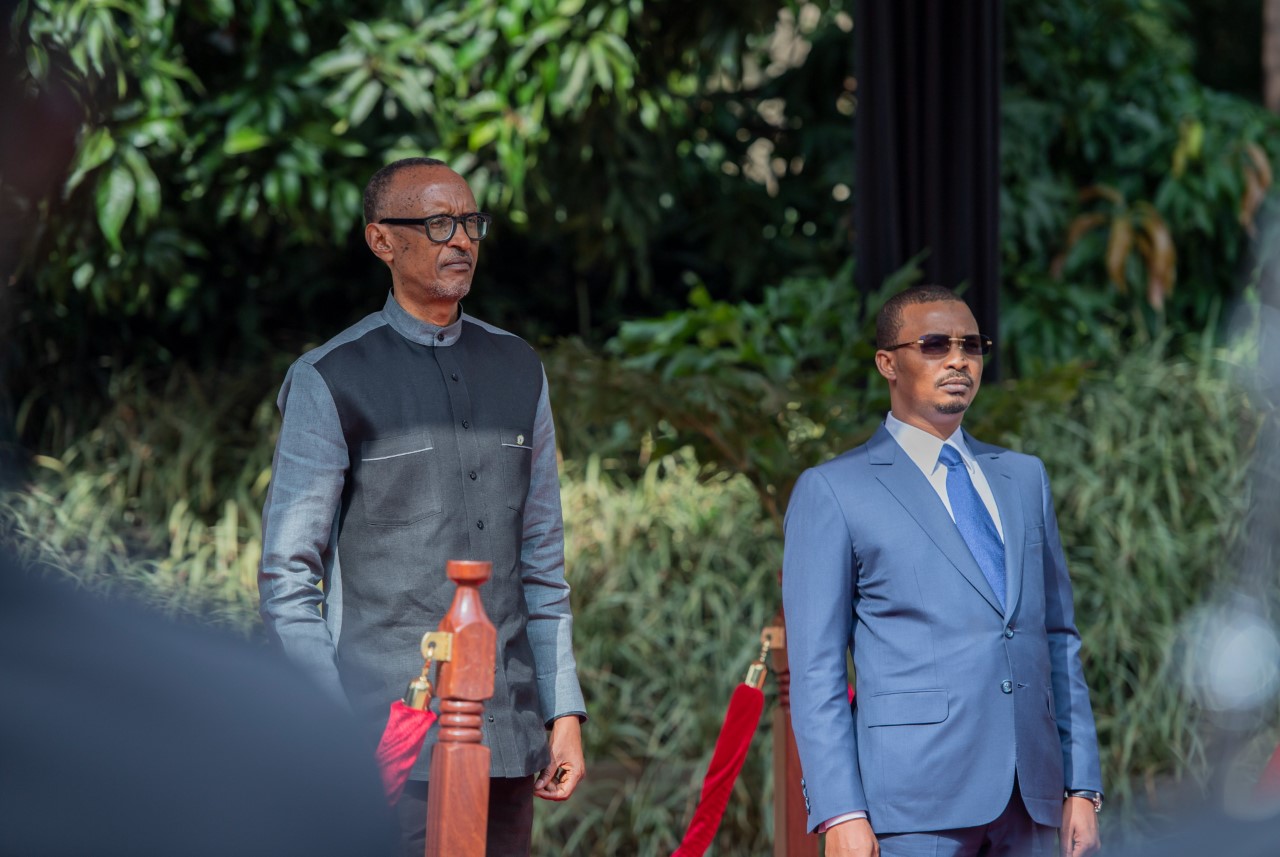 General Mahamat Idriss Déby Itno, Chairman of the Transitional Military Council and President of the Republic of Chad is  in Rwanda for a two-day visit to Rwanda.
Mahamat was received at Kigali International Airport by Rwanda's Minister of Foreign Affairs, Dr Vincent Biruta, afternoon of  Friday, 18 March 2022.
He was later welcomed at the  presidential palace Village Urugwiro by his counterpart Paul Kagame, who commended Chad's ongoing  efforts to ensure peace and stability.
"This is a right time to strengthen our relations and deepen our collaboration in areas of mutual interests" he added.
General Mahamat Idriss Déby Itno thanked president Kagame and Rwandans who stood by Chadians after tragic death of former president Idriss Déby Itno in April 2021.
Idriss Deby Itno succumbed to his wounds sustained while fighting rebels in Northern parts of the country. He died in April 2021.
"If our country is at the right path of peace and stability,  thanks to the solidarity of brothers and friends, and Rwanda,  you are one of them", he said.
After closed door discussions between Mahamat and Kagame, different agreements of cooperation were signed.
Mahamat comes to Rwanda a year after his ascendance to power. On  5th May 2021 Abdelkerim Deby Itno, the Director of Cabinet and Special Envoy of the President of the Transitional Military Council of Chad paid a courtesy call to President Paul Kagame.
Abdelkerim Deby Itno, 29 is a young brother to General Mahamat Idriss Deby.
Rwanda and Chad are members of Economic Community of Central African States (ECCAS). Rwandan troops also are key players in UN Peacekeeping mission in Central Africa, the neighboring country  to Chad that has been shaken by insecurity for so long.