Canon Central and North Africa partners with Copy Cat Group as authorized distributor
By Samuel Ouma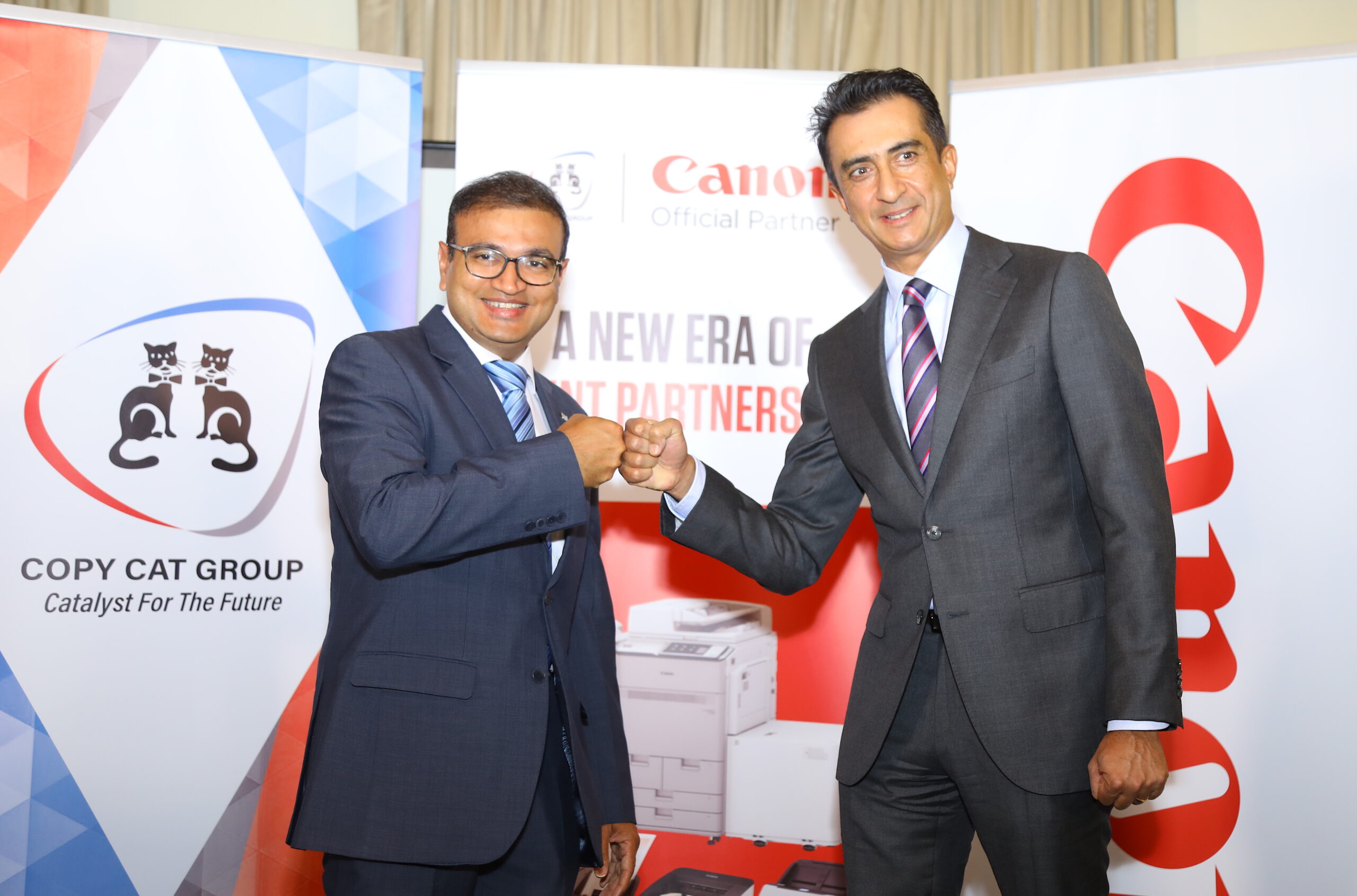 Canon Central and North Africa have signed a distribution deal with Copy Cat Group to distribute Canon products in Kenya and the rest of East Africa.
The Business-to-Business (B2B) partnership was assigned on March 17, 2022, in Kenya's capital, Nairobi.
It combines Canon's corporate philosophy of 'Kyosei,' which means living and working together for the common good, with Copy Cat's portfolio of printing and copier products and MPS solutions and makes these easily available to clients in financial, insurance, health and education sectors.
"We are extremely excited and proud to join hands with the Copy Cat Group and I am affirmative that this partnership will propel development of the managed print & document solutions industry in Kenya by strengthening distribution of our innovative solutions in the market in various sectors such as banking, healthcare and education," said Somesh Adukia – Managing Director, Canon Central and North.
According to the MD, Canon is constantly innovating to create new technologies across a variety of sectors to meet the demands of the rapidly growing market, as well as diversifying into new industries such as medicine, space exploration, and smart cities to stay ahead of changing market trends.
He said Canon and Copy Cat will work together to improve Canon's offerings in Kenya and the rest of East Africa by aligning the former's visions with Copy Cat's exceptional skills and experience of connecting local needs with global technology.
On his part, Vishal Patel, Managing Director – Copy Cat, said the collaboration with Canon stems from their shared goal of bringing innovative technologies to Kenya and East Africa while also meeting the market's rapidly changing consumer needs.
"There are many industries in Kenya that are in high need of excellent managed printing solutions. Through our partnership with Canon, we aspire to cater for these unmet demands and support the industries to grow their business," he said.
The two companies will leverage each other's strengths to bolster the printing landscape as well as nurture the spirit of innovation and development in Kenya and East-Africa.
Copy Cat is a leading technology company in East Africa specializing in office automation and IT solutions. The company's portfolio includes IT services such as software, hardware, network, cyber security, cloud and application services.
It also offers office automation services including printers, scanners, document management software and banking machines such as cash-note counting machines.