Cameroon: CHRDA trains CSOs on Consistent Monitoring and Reporting Conflict-related Human Rights Violations
By Boris Esono Nwenfor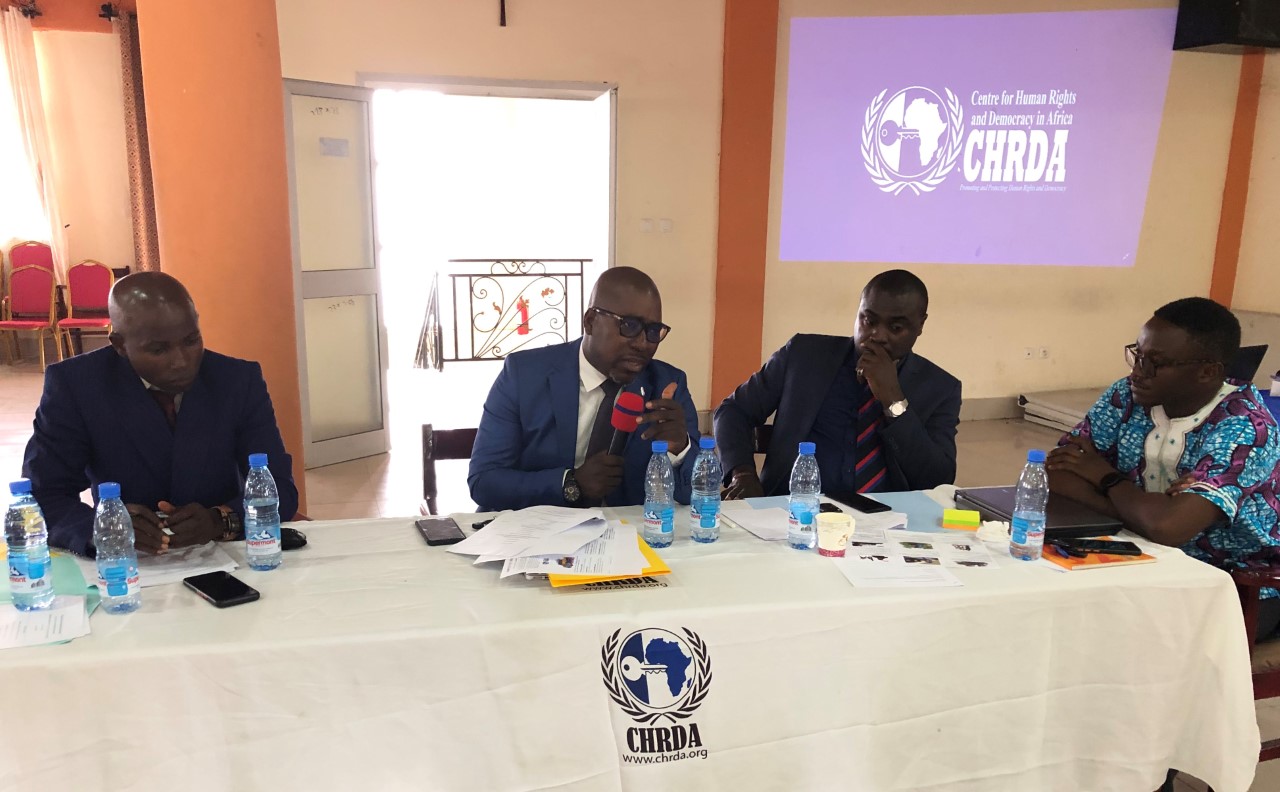 The Norwegian Refugee Council has consistently reported that the Anglophone crisis in Cameroon's North West and South West Regions is the most neglected displacement crisis. "… Every day millions of displaced people are neglected because they have been struck by the wrong crisis and the dollars have dried up," Secretary-General of the NRC Jan Egeland said back in 2019.
In a bid to continuously shed light on the atrocities in the two English-speaking regions, the Centre for Human Rights and Democracy in Africa, CHRDA, and its partner the British High Commission Yaounde, have this March 17 in Buea, trained fifty (50) Civil Society Organizations, CSOs, drawn from the North West and South West on "Consistent Monitoring and Reporting Conflict-related Human Rights Abuses in the NW/SWRs of Cameroon."
Barrister Felix Agbor Nkongho "Balla", head of CHRDA told the press that it was necessary to have a discussion with CSOs in these two restive regions for them to understand the essence of monitoring, documenting and reporting because if you want to carry out advocacy, you can only do that when you have a water-tight report. He said: "If I go to the state to say they killed X number of persons, I should have my facts rights and if I am talking to the non-state armed groups that they perpetuated the attacks of CDC workers in Tiko, I should have facts so they don't say they aren't the ones who committed it."
"A lot of violations are being committed because nobody has been held accountable. If you want to follow the judicial process also, you must have your facts right… Unlike journalists, CSOs are not in the business of breaking the news and if we want to break the news we must have our facts rights which is our priority because we need to go beyond the news."
Monitoring, documenting and reporting an issue of violence is not an easy business with so many challenges associated with it. And as Barrister Balla noted, "monitoring, documenting and reporting gets worse when there is a conflict situation as both parties do not want their atrocities shown."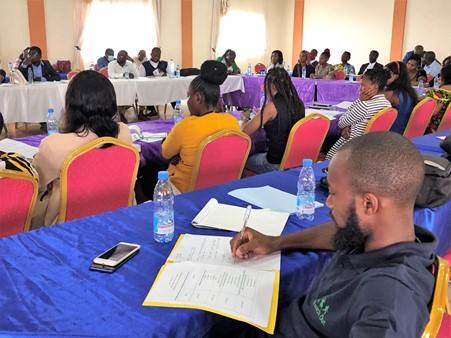 "At the end of the day, CSOs could become a target to both parties depending on what you write. The CSOs must strive not to put their self in a harmful situation. Your physical and online presence must be greatly protected. There are things that we take for granted but when you are monitoring especially sensitive issues you have to be careful," Barrister Balla added.
Human rights monitoring is essential in providing information as to human rights violations and abuses that occur daily in these crisis-hit regions. Most of the violations and abuses that occur go unnoticed and unpunished. Due to the rise in human rights violations, most human rights organizations and media do not have the necessary capacity, both human and technological, to keep abreast of the situation on the ground such that only the major human rights incidents are monitored, documented and reported.
The conflict in the country that has been going on for the past five years has uprooted and displaced tens of thousands of people in these two regions of the country. Hundreds of villages have been burnt, hospitals attacked, health personnel abducted and even killed. Over 780,000 children have seen their schools closed and hundreds hiding in the bushes, according to the Norwegian Refugee Council.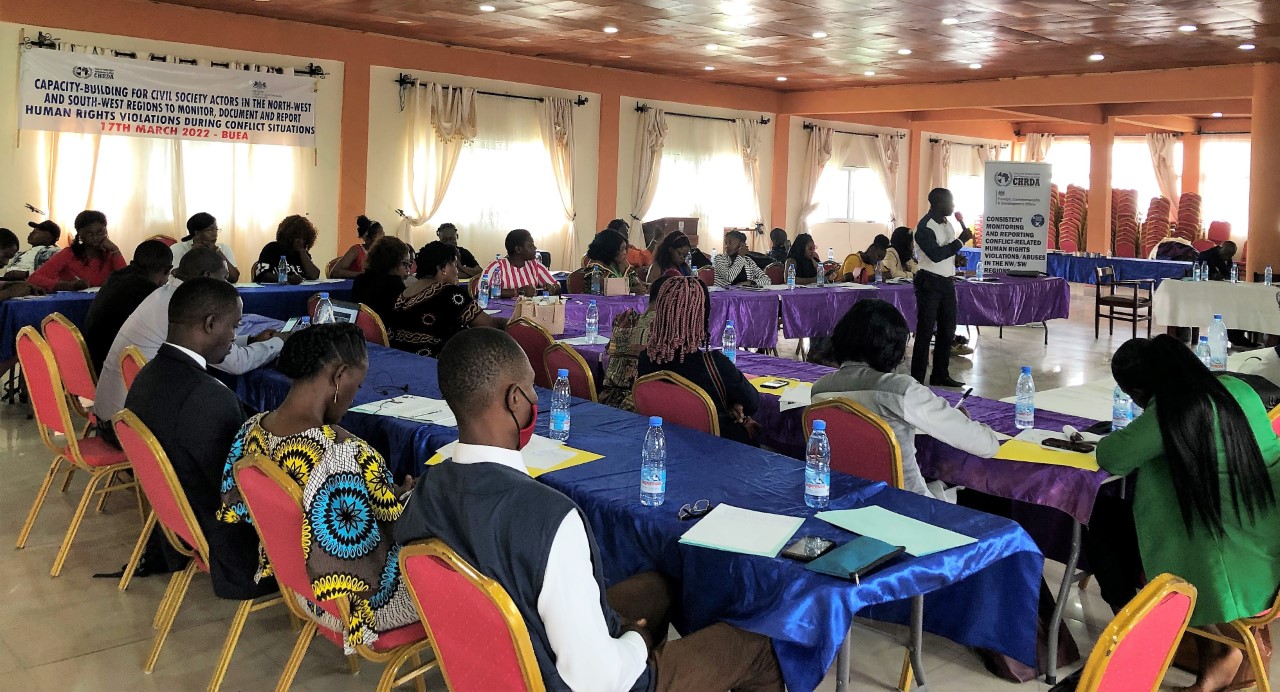 "This training on human rights monitoring is timely because we are into five years of the crisis and it is high time where human rights organizations take the front seat in documenting and monitoring the crisis," a participant, Atim Evenye Niger-Thomas, General Manager, Authentique Memorial Empowerment Foundation, AMEF said.
"It is challenging working in the area because the issue of security around human rights defenders is something very critical. The idea of building synergy amongst human rights organizations in the country is very significant as the organizations cannot do everything related to the crisis. Thanks to CHRDA and the UK government, this collaboration is being made smooth."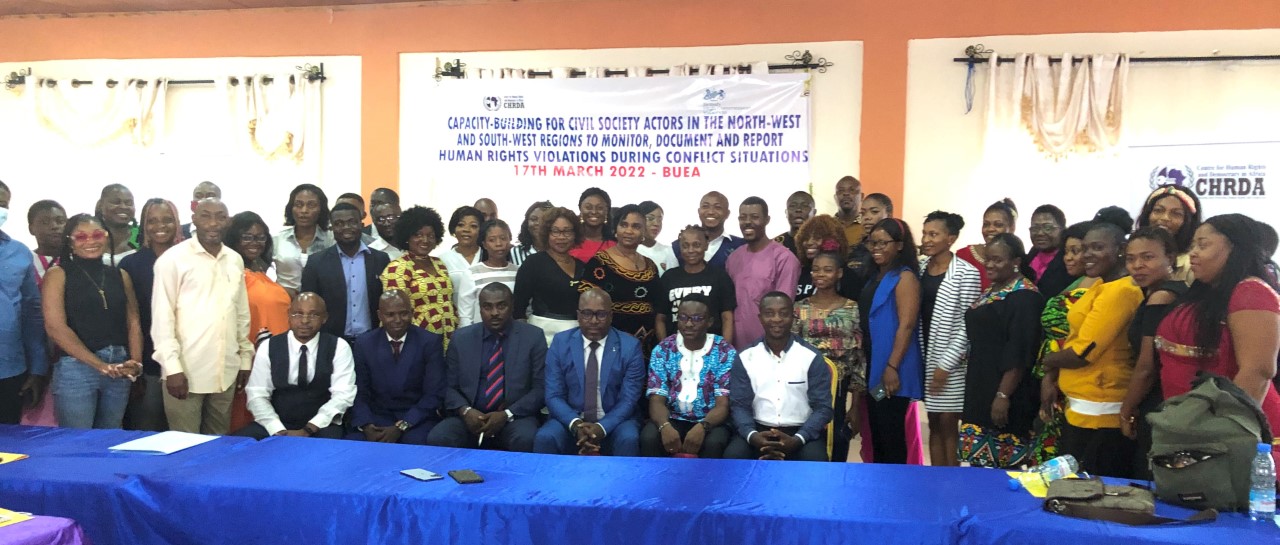 Gaby Ambo, Executive Director Finders Group Initiative, FGI, a human rights consultant, stated that this training on monitoring and documentation is the most needed element of human rights work given the context in which we are. This is vital as the crisis has been ravaging the two English-speaking regions for a long time now."
"This is exceptional training and I commend CHRDA and the British High Commission for taking the initiative to carry out such training and I hope CHRDA does more in the coming months."
The Centre for Human Rights and Democracy in Africa and its partners will by the end of the year produce a second ground-breaking report detailing the atrocities that have been committed in the two English-speaking regions from 2016 to 2022. "This December we will make this report public so that people see the bad things that have been committed in the North West and South West Regions. We will make copies available so that they can people can use them for their reporting on the crisis and will also be important for students to use as a guide," Barrister Felix Nkongho Agbor "Balla" concluded.