Cameroon: CHRDA Trains Anglophone Lawyers on Strategic Litigation
By Boris Esono Nwenfor and Ngunyi Sonita
Training lawyers on the process of resolving disputes by filing or answering a complaint through the public court system, the Centre for Human Rights and Democracy in Africa, CHRDA, in collaboration with the British High Commission Yaounde and REDHAC is organising a three days seminar which involved some seventy-five (75) lawyers drawn from the North West and South West regions on strategic litigation.
The three days session which began this Wednesday, March 23, 2022, in Buea, South West Region of Cameroon was under the theme: "Training on Strategic Litigation for Lawyers."
Barrister Felix Nkongho Agbor "Balla", Founder and President of the Centre for Human Rights and Democracy in Africa, CHRDA, reacting to the training says "it is very important because of the crisis we have been having in this part of the country for the last five years. We thought it was necessary not only to train lawyers on strategic litigation but to train them on human rights and strategic litigation. We felt there are lots of things we could strategically litigate to raise awareness and use it as a tool for advocacy and address burning issues that are in our laws that we have failed to address."
"The training is essential because these lawyers will be able to have the necessary knowledge to be able to litigate not only as lawyers but as CSOs, journalists or NGOs who might want to litigate on something. We felt that we could go beyond the confines of the country to look at strategic litigation from a Regional perspective; the African Commission of Human and People's Rights and the African Court, the modalities in which you can file a petition but also look at the UN (the international system, international tribunals and commissions).
Barrister Balla added: "It is not sufficient for you to have won or to strategically gained victory but how do you implement it…It is not every time that you have to litigate; there are times that you can build synergy, mobilise without necessarily litigating and if you want to litigate there are some things you have to know before you engage in that."
Strategic litigation, sometimes also called impact litigation, involves selecting and bringing a case to the courtroom to create broader changes in society. People who bring strategic litigation want to use the law to leave a lasting mark beyond just winning the matter at hand. Through filing lawsuits, advocates for social justice can use the courts to bring about legal and social change. Many groups or individuals who bring strategic litigation also seek to convince others to join their cause, or to influence the government to change its laws.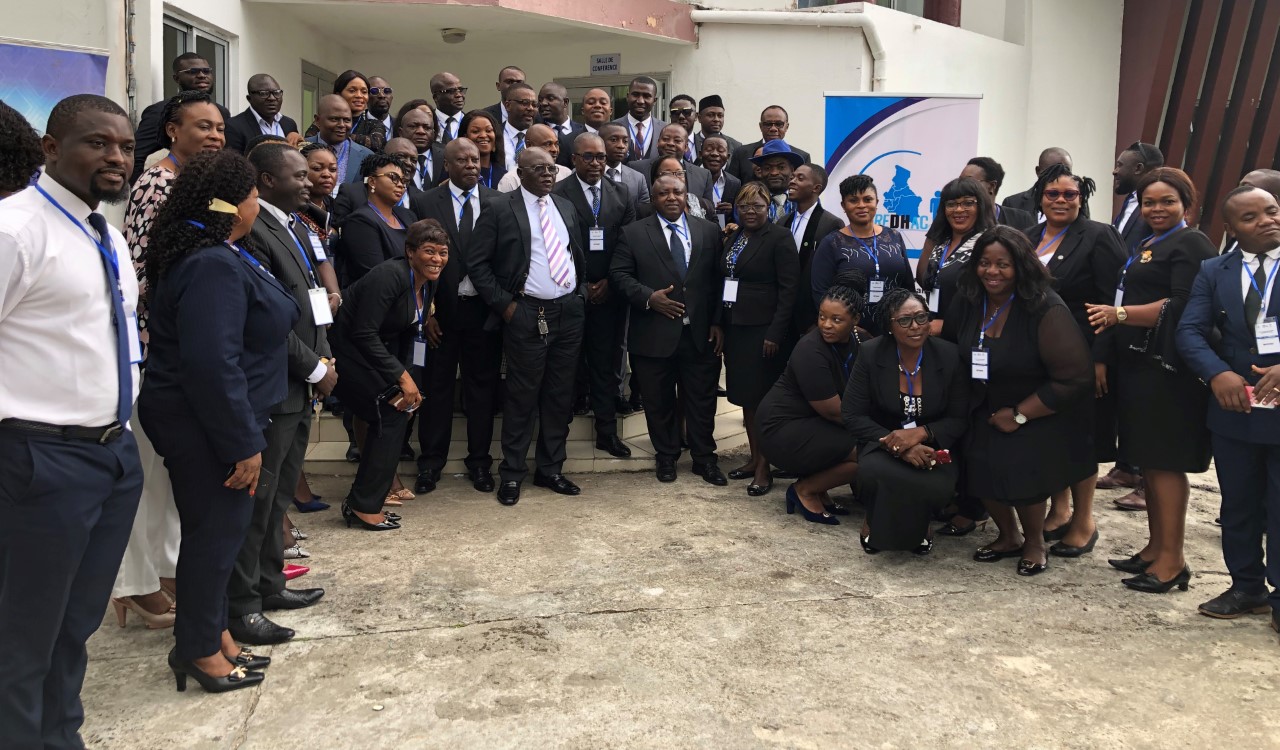 "Litigation cannot exist in isolation. You must learn to look beyond strategic litigation, if not you will not succeed. You should also put a campaign which will make it easier for you to succeed," Barrister Felix Nkongho Agbor told his colleagues on the aspect of strategic litigation.
"Strategic litigation has an important role to play in the society but there are certain things which should be considered first before litigation such as the cost, what political backlash may follow and is the media interested in such," He added.
Modules on day one include an overview of the concept of human rights; an overview of the concept of strategic litigation (general principle and methods); a panel discussion on the Regional System and Application of Key Human Rights Treaties and Procedure for Litigation at a regional level.
Day two will focus on implementing cases of the African Commission and court; a panel discussion on the UN System; strategic litigation 1 (before the National Courts/Institutions) while the last day will focus on strategic litigation II (before the National Courts/Institutions) and redress mechanisms at the African Commission on Human and People's Rights for Victims of Torture in Cameroon.
"Strategic litigation is something that most of us (lawyers) have not exploited. Us lawyers need to know how to litigate strategically," Immaculate Bih Fai, a participant and President of Female Lawyers in Bamenda, North West Region told Pan African Visions. "There are so many cases, especially in the North West and South West Regions and certainly when we go back to base we will know how to handle such cases."
Barrister Awungnjai Tetchounkwi of Taku Law chambers and a participant said she has realized that there is some litigation one will think you can go about it alone. "We have realized that in every case you can always go through litigating strategically either going through or NGO or get other lawyers to get the case to court," She said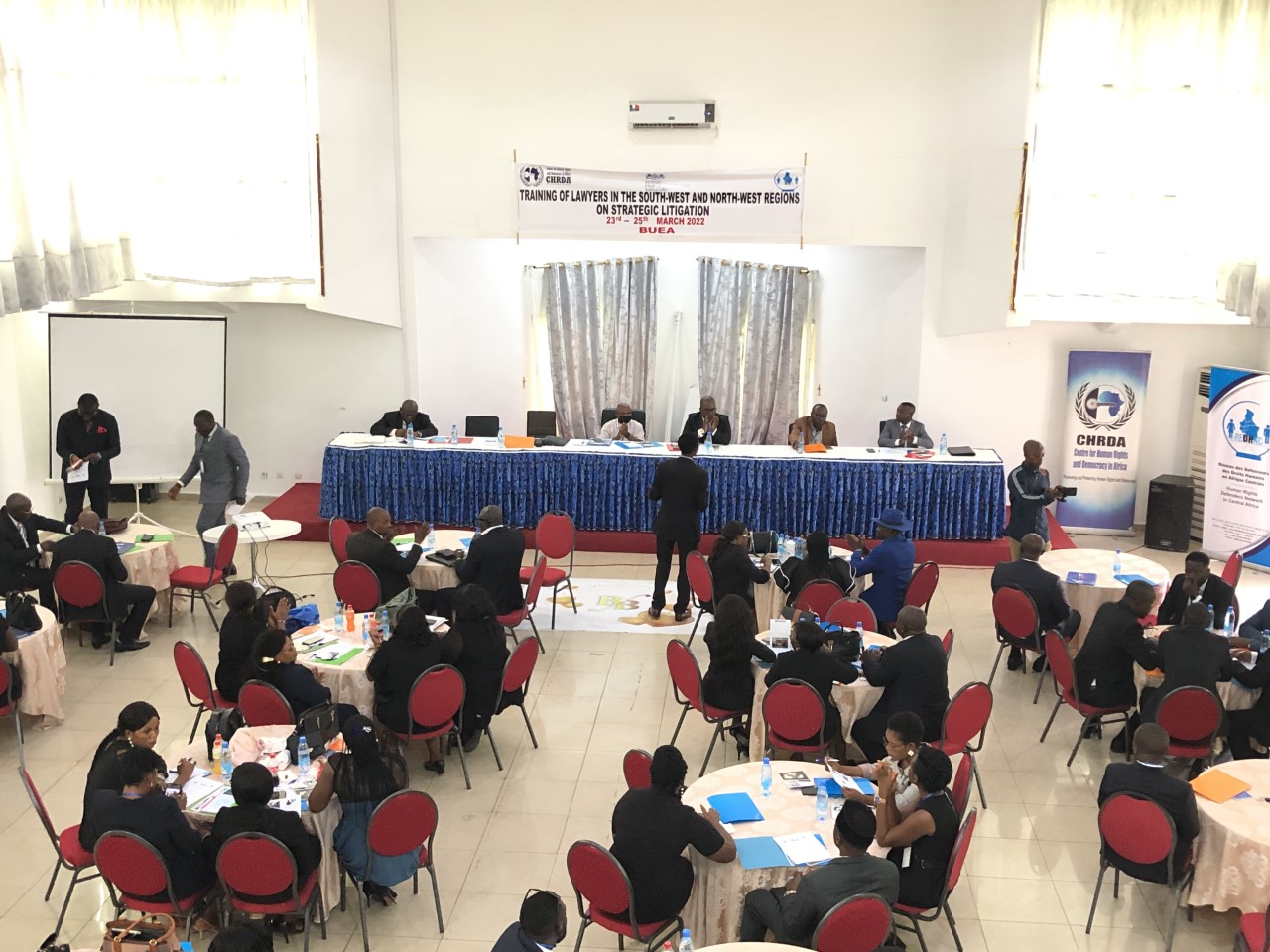 "What this workshop has taught me is that litigation will not only be for the immediate remedy but to create a greater impact. You may not win at the start but the litigation may lead to reforms that will benefit a lot of people."
About CHRDA
CHRDA is a civil society, Human Rights and Humanitarian Organization whose mission is to enhance the protection and respect for human rights and democracy, good governance, network to improve human rights situation, humanitarian response to survivors of catastrophes including armed conflicts and keep violations/abuses to a minimum, and encourage ratification of international treaties and agreements related to human rights and the rule of law.