Cameroon: Barbara Mbohkong, Azong Paulivett break Gender bias in Car washing
By Boris Esono Nwenfor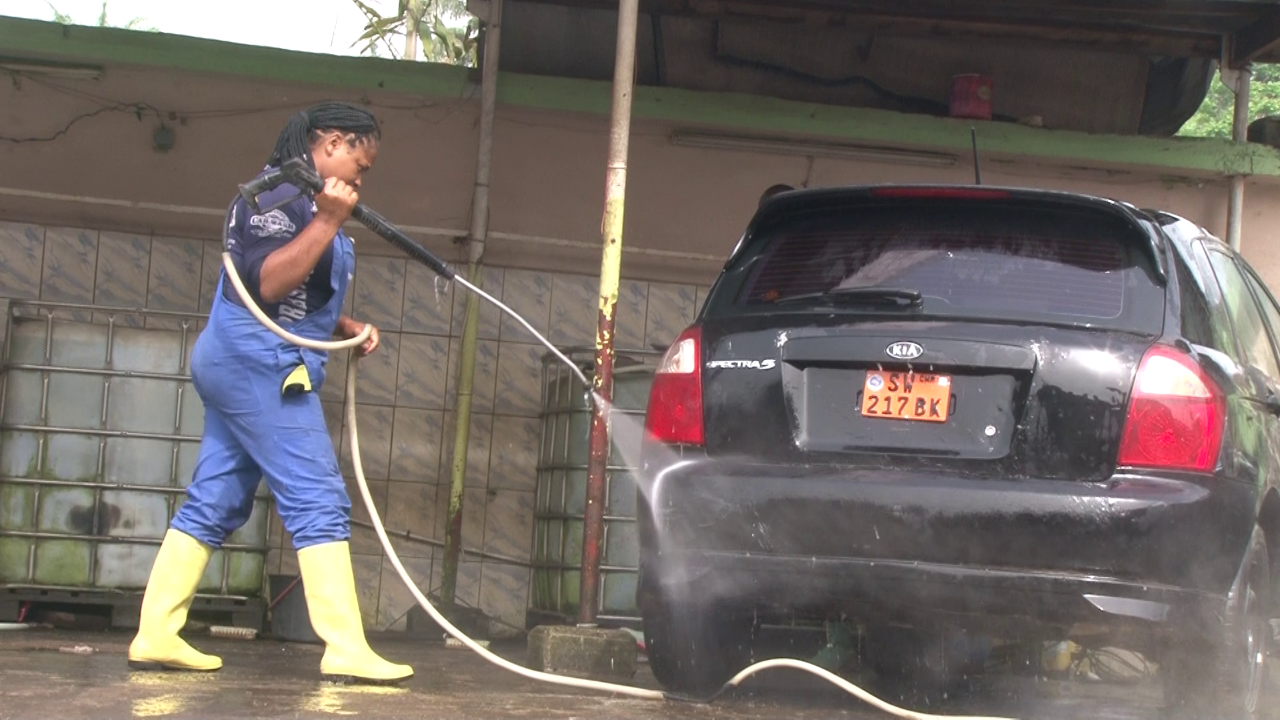 Barbara Mbohkong Besong and Azong Paulivett Ayah have been involved in the car wash business for the past four and three months respectively, a rare sight amongst women in Buea, the chief town of the South West Region of Cameroon.
A graduate in Accounting from the University of Buea, the boredom pushed Barbara to seek a job in one of the carwash businesses in Buea called Prestige Car wash. "I am a graduate and could not stay in the house; at least I should be doing something to raise income. I want to further my studies (do CPA) and it is quite expensive so I thought if I could look for anything to do to raise income to assist my parents and that is why I came here," Barbara Besong told Pan African Visions at the carwashing point in Buea.
"When I camera here, I was not expecting this kind of job because I had to learn it. The journey has so far been good because I meet new people every day; I meet the ones who don't want women to wash their cars and I meet the ones who say they want but this particular lady and some people appreciate the work I do."
Barbara added: "It has not been easy but I want to thank my boss because his words of encouragement and guidance have helped me a lot. He made us understand that life is not a bed of roses and you have to earn money to have money."
To Azong Paulivett Ayah, the start of the journey in the business was not an easy one. She worked for a few days and almost gave up because she was discouraged. "I did not give up; I did it for about a week and I became used to it. When I saw my female colleague also working here it made me continue working and I began loving it and I love it," she said.
Barbara Mbohkong Besong and Azong Paulivett Ayah have proved the adage that there is no job streamlined just for men. And they are calling on their fellow ladies who keep saying that there is no job in Cameroon to be involved in the unskillful jobs and why not go into the car washing business.
Much of this bias may be unintentional, and many women may not experience or perceive any bias at all. However, the issues that do exist, especially in male-dominated industries like professional carwashing, can start to be solved with little awareness.
Advising her fellow ladies, Barbara says they must not do this kind of job as there are so many unskillful jobs out there and who pay well. You must not always look for the white-collar jobs but you can look for the unskillful jobs that pay."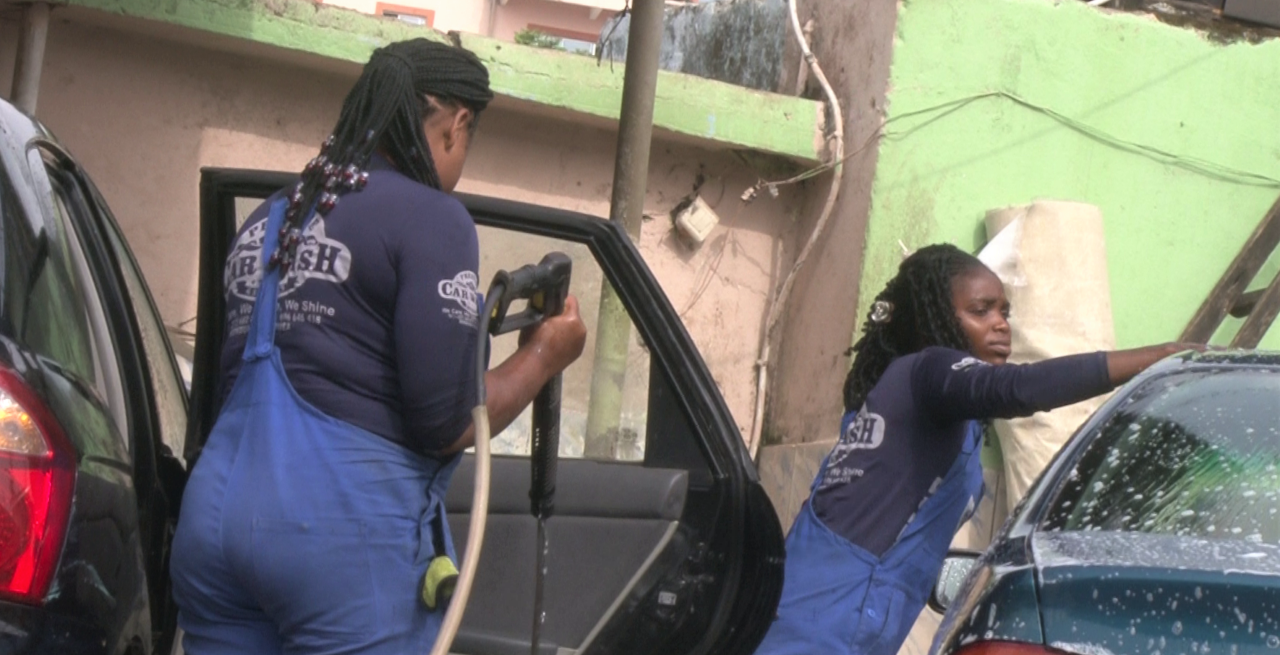 "The carwash job is not for a single-gender; it for both males and females. Ladies should not sit back at home and say Cameroon does not have jobs, Cameroon is this and Cameroon is that. They should stop blaming the nation for lack of jobs and start looking for something to do and can even go to a carwash because my coming here was due to a lady," Azong Paulivett said.
"There are many opportunities out there for ladies to do especially those that are above 25 years and are waiting for their parents to feed them. They should go out and look for opportunities than seating at home."
In Cameroon, there is a craving amongst the youths for white-collar jobs and the minimization of unskillful jobs. These youths end up without a job as the rate of employment in the country is quite low. These two ladies are thus proving that no job is too minimal whether it entails washing cars or not.