Cameroon American Council Leading charge on designating Cameroon for TPS
By Boris Esono Nwenfor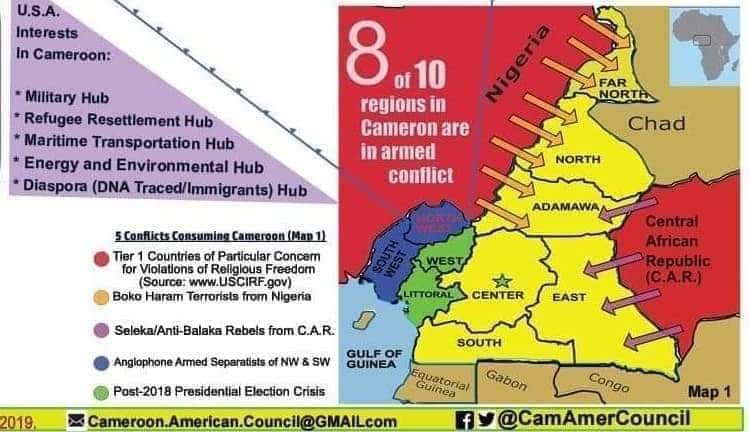 In a letter addressed to the New Jersey Congressional Delegation, the Cameroon American Council called on the Congressional Delegation to show bi-partisan support designating Cameroon for Temporary Protected Status, TPS.
For over five years, the Cameroon American Council has been leading the charge for Cameroon Temporary Protected Status, through engaging and educating the diverse and divergent Cameroonian communities in New Jersey and across the USA, "Cameroon TPS is a consensus builder for the diaspora," the Cameroon American Council said in a statement.
"For decades, Douala in Cameroon and Newark, New Jersey have enjoyed being sister-cities and Cameroonians have called New Jersey home. Today, we ask for a first-time-ever bipartisan support message to the White House on Cameroon TPS."
The New Jersey Congressional Delegation has equally been calling on the Biden-Harris Administration to offer Temporary Protected Status (TPS) or Deferred Enforced Departure (DED) for Cameroon.
"Currently there is a crisis on the ground in Cameroon, filled with massive internal displacement, civil unrest, war crimes, and shortages of essentials like water, food, and healthcare. Deporting Cameroonian nationals are just not a viable, conscious, or moral option at this time, and we should move to extend protections against such a policy," members of the New Jersey Congressional Delegation wrote to President Biden in a letter dated January 26, 2022.
The United Nations has estimated that more than 4.4 million people in Cameroon need assistance, with over 1.5 million people being internally displaced and another 67,000 Cameroonian refugees displaced in Nigeria. The U.S. State Department has moved to issue "Do Not Travel" warnings for six regions: parts of Adamawa, Far North, North-West, the North, South-West, and East, based on the high risk of kidnapping and armed conflict.
Cameroon is dealing with various humanitarian crises taking place across the nation. There is consistent and ongoing conflict with the armed Islamist group Boko Haram in the Far North region; a political and humanitarian crisis in the Anglophone North-West and South-West regions; and a refugee crisis in the East, near the border with the Central African Republic. Cameroon's government has continued to come down against any peaceful political opposition and there has been documented use of security forces utilizing torture and detention to intimidate and punish many who have returned due to deportation from the United States.
An estimated 40,000 Cameroonians currently living in the United States would benefit from a TPS designation for Cameroon. An announcement on a designation for Cameroon would showcase the U.S. government's commitment to supporting international stability and humanitarian efforts across the world, by ensuring the safeguarding of Cameroonians in the U.S. from an immoral forced return to such unfortunate and menacing conditions.
According to the Cameroon American Council, in New Jersey and across the United States, immigration relief for Cameroonians is a consensus builder for the diverse Cameroonian diaspora. We respectfully ask that your administration do everything in its ability to assist these Cameroonian nationals to remain stateside.
Friday, March 18th at 9AM, the Cameroon American Council will be joining comrades and allies at a coalition rally on #CameroonTPS and # at DHS Secretary Mayorkas home in Georgetown, DC.