Bye to face masks as Kenya drops numerous Covid-19 restrictions
By Samuel Ouma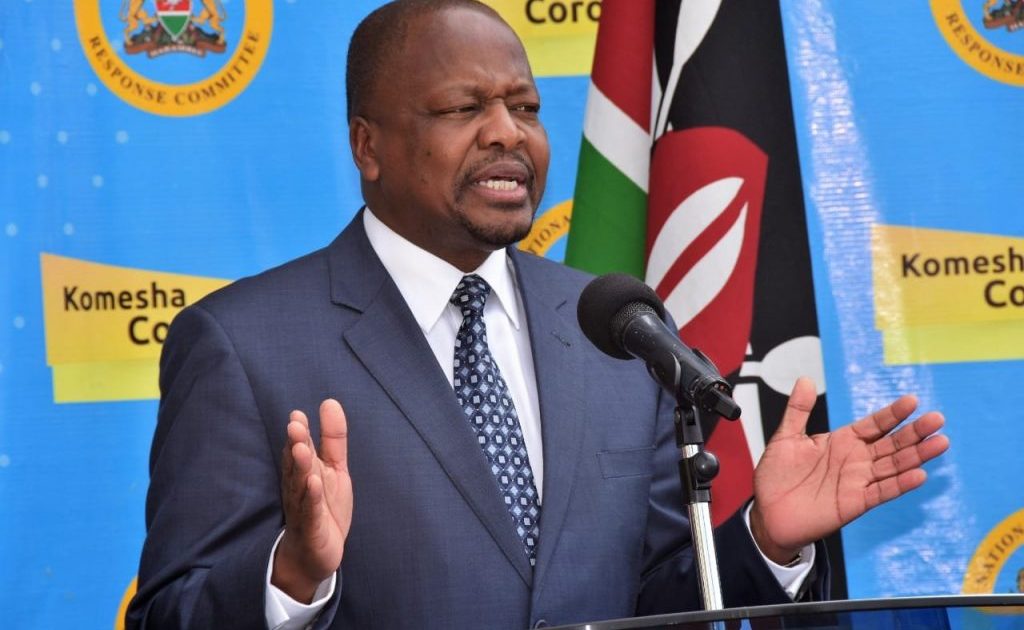 Kenyans are now free to walk without face masks in public, announced the Ministry of Health.
Health Cabinet Secretary (CS) Mutahi Kagwe, however, encouraged Kenyans wear masks during indoor functions to curb the spread of the coronavirus.
"All Kenyans to continue to adhere to social measures, ensure frequent hand washing, sanitizing and exercise personal responsibility," he said.
"There has been a lot of debate on facemasks. Wearing of facemasks in open places is now lifted."
Addressing journalists in Nairobi on Friday, March 11, 2022, CS Mutahi also abolished temperature screening in public spaces and instead recommended increased sanitation and hygiene awareness.
"Studies have shown that temperature screening has limited benefit in the current epidemiological context, where most cases do not show fever, thus there is no need for the checks," Kagwe said.
Full congregational worship will also continue, with a greater emphasis on vaccinating those who attend in-person gatherings.
Kagwe also allows public members to participate in sporting events if they are completely vaccinated, while school games will restart unconditionally.
In terms of international travel, Kagwe stated that fully vaccinated travelers will not need a PCR test, however unvaccinated travelers will be tested at their own expense.
There will be no quarantine at the Ministry, and those who test positive will be compelled to self-isolate.
The Ministry also stated that vaccinated truck drivers and travelers from the East African Community will not need any extra documentation.