Building an inclusive and sustainable culture to power mobility in Africa
By Marjorie Saint-Lot*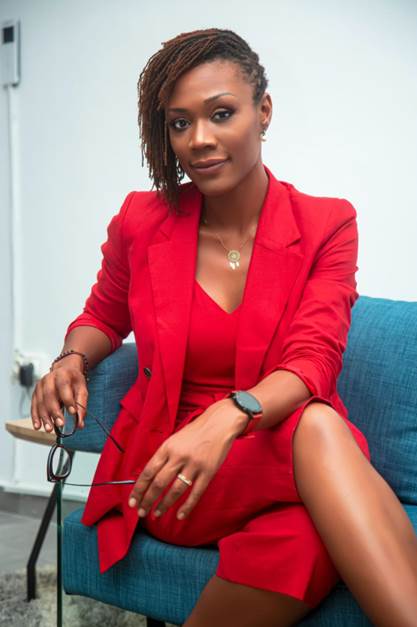 Women across the world have faced higher barriers to access to opportunities when compared with men. According to McKinsey's Power of parity:  Advancing women's equality in Africa report, due to the continent's failure to embrace gender diversity, millions of women and Africa's overall social and economic progress will not reach their full potential. This is often because women tend to shoulder a disproportionate responsibility for unpaid care, which in turn impacts their ability to access opportunities in certain industries or outside the home, leading to working fewer hours, in less senior roles, and less well-paid industries.
This results in more constraints such as affordability, access to vehicles, personal security concerns, and in some countries, social norms around independent movement. Not only does this limit women's income-generation opportunities but it also restricts development and social mobility by curbing their access to health, education, and other services—both for themselves and for children or other relatives they care for.
It is further stated in Mckinsey's report that Africa could add $316 billion or 10 percent to GDP in the period to 2025 if each country makes advances in women's equality to match the country in the region that has achieved the most progress towards parity. Today, however, this "best-in-region" scenario seems a distant possibility. At the current rate of progress, Africa could take more than 140 years to achieve gender parity.
Like other industries and sectors, ridesharing bears the same legacy and structural inequality that has kept women from participating equally in the global economy. Factors such as financial and digital inclusion as well as access to assets such as vehicles all play a role in women's ability to make the most of ridesharing.
My passion for disruptive technology and business models designed for Africa's sustainable development led me to the professional opportunities I have today. During this time I have come to realise that an intersectional approach to our efforts and plans would aid in Uber delivering on its commitment to create economic opportunities for women, whether it be for drivers or employees.
We remain committed to building a strong community of women and allies to share knowledge, provide access to leadership and mentoring,  as well as attract and retain top talent. Recently, Uber teamed up with Ecobank to provide women drivers on the Uber platform with skills and training on entrepreneurship, financial management and more.
Uber has partnered with Moove Sub-Saharan Africa's first flexible car ownership company, to provide potential and current Uber drivers in the region with long-term access to vehicles. We have done this because we believe in accessibility for all, and we are most excited about extending these opportunities to women, especially as the transport industry has traditionally been male-dominated.  Through the partnership, Moove will ensure that 50% of drivers are women, empowering them whilst also providing peace of mind when it comes to safety.
We all have a role to play when it comes to safety and working together with gender-based violence experts, public safety officials and communities. We can all help create safe experiences for those we serve and expanding driver education was another step in our efforts to put safety at the heart of everything we do. Uber launched Sexual Misconduct Education, a mandatory safety education for drivers, for the first time in Ivory Coast in 2021. The same training was carried out with drivers across Sub-Saharan Africa and it requires them to watch educational videos aimed at fostering respectful interactions and setting clear boundaries about what is appropriate when interacting with riders.
We can make more progress only when we understand the reality of the challenges today and there are no quick fixes, but we are committed to advancing the conversation and encouraging others to do the same. Today, women are juggling more than ever and with Uber, women can drive, whenever they can- whenever they want. We are excited about the flexibility that Uber gives to women who use the app. Female driver-partners can set their own schedules as they maintain a steady and independent source of income.