Zimbabwe: A Ray of Hope for Women in the AfCFTA
By Nevson Mpofu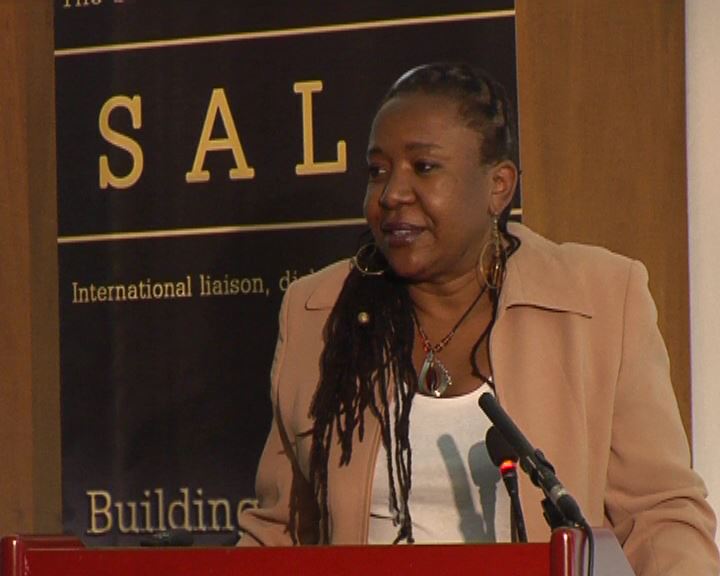 Its business in a unique style of life as Zimbabwe's bevy of commercial and business minded women takes an aggriessive and robust touch on the fabric of business acme in order to promote growth and development of a fast growing nation in Southern African region .
The country has a vision of a middle-income economy by 2030 , hence their much needed acumen to leverage economic platforms
.Women in Zimbabwe have climbed ladders with current trends of economic growth leveraged by AFCFTA through the fulcrum of UN Women support and implemented by the responsible
, Ministry of Women Affairs ,Community , Small to Medium Enterprises
Addressing launch of the AFCFTA Booklet held on 4th February 2022 in Harare Ms Delphine Sermagaat , UN Country Representative in Zimbabwe highlighted on the tittle ""Understanding the African Continental Free Trade Area, AfCFTA and how it relates to Zimbabwean women in Trade."
""This launch of the AFCFTA booklet raises awareness on how the agreement relates to Zimbabwean women in trade . It means then we need to utilise the launch platform for advocacy and lobbying on issues faced by women in trade in Zimbabwe ".
""The need to build partnerships around AFCFTA agreement and how it relates to women in Zimbabwe . It is vital to address issues affecting women . This enables us to buy in on the AFCFTA and women in trade protocol which is being developed "
The need to address inequality in all its forms including gender inequality contributes to improved livelihoods of the African women lives .
"" This platform addresses inequalities and gender inequality . This at the end improves people lives especially of women in Africa who are more of the need to be empowered in order to remove and eliminate poverty and vulnerability""
Girls and women represent a crucial labour force. They are food producers , manage natural resources , income earners and crucial caregivers of families and communities .
"" This means they play a key role in development of the African continent . Women are able to turn around the economy if given access to land , trade , productive resources , formal employment opportunities and power for decision making"" said the UN Country Representative .
Taking it on  Julia Mapungwana Director Women Affairs speaking on behalf of the Minister of Women Affairs , Community , Small and Medium Enterprises Development , Hon DR Sithembiso Nyoni at the official launch of the AFCFTA booklet for women in trade ,
congratulated UN Women and UNDP for coming up with the booklet . She said this goes a long way to provide much needed knowledge to women traders.
The purpose of the book dwells on awareness raising on AfCFTA among stakeholders in the country . It is intended to facilitate information on opportunities and benefits provided by AFCFTA.
""This goes a long way in providing much needed knowledge to our women traders . It is source of information on opportunities and benefits provided by AFCFTA .This is time for women to exploit source of trade information in order to achieve goals formally and informally "
"women play a significant role in trade in Zimbabwe and the world over . We promote participation of women traders in the AFCFTA . This helps them promote intra- Africa trade . This enables them access markets , investment , finance , partnerships and so on .. This at last comes with the idea of regional integration for economic growth and development "
""women still have a challenge , high transaction costs , delays in goods clearance at boarder posts , corruption , insecurity , gender based violence , poor basic infrastructure and facilities , weak trade associations , lack of access to productive resources such as land , finance , limited to trade  information and knowledge about regional trade agreements , limited access to credits and collateral security ,""
ACFTA protocol on rules of origin permits access to cheap raw materials . Women realise revenue gains and be positioned to play part in regional trade . Trade and gender is important after several researches done . It is important to promote gender equality and gender mainstreaming . Identifying gaps remains vital , advocating policy review , seeking inclusivity and participation of all women in economic development  This is in line with Vision 2030 and National development strategy 1.