Zanzibar President sacks five senior officials
By Prosper Makene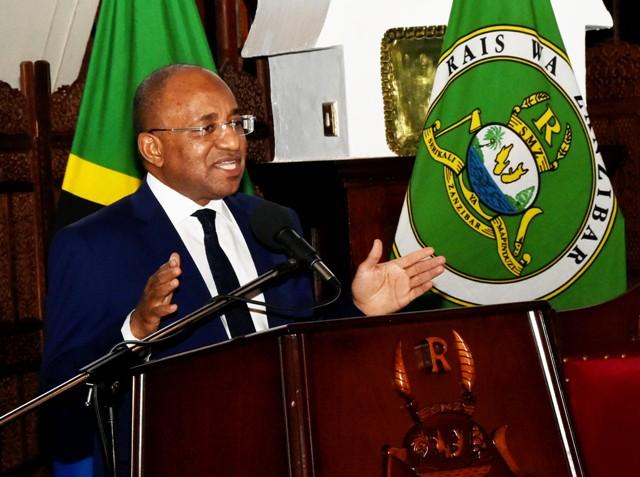 Zanzibar President Dr Hussein Ali Mwinyi has terminated the appointments of five senior government officials, the statement from Isles' state house released by Chief Secretary Eng. Zena Ahmed Said said on Thursday.
Among the 'big figures' that were fired from work effectively on February 3rd, 2022 for what was said as underperformance including the Education and Vocational Training Minister's Director of Personnel and Operations, Omar Ali Omar, and his Institute of Education counterpart Suleiman Yahya Ame.
Others who were fired by President Mwinyi including Labour Commissioner in the President's Office, Labour, Economy and Investments Fatma Iddi Ali; Director of Gender and Children in the Ministry of Health, Social Welfare, Elderly, Gender and Children Najima Haji Choum; and Senior Administration Officer-In-Charge, Pemba, in the Ministry of Information, Youth, Culture and Sports, Salum Ubwa Nassor.
More Info on Zanzibar
In 1964, Tanganyika and Zanzibar, emerged as one and formed the United Republic of Tanzania.
Currently, Zanzibar has a government of national unity, with the president of Zanzibar being Hussein Ali Mwinyi, since 1 November 2020.
There are many political parties in Zanzibar, but the most popular parties are the Chama Cha Mapinduzi (CCM) and the Civic United Front (CUF) and ACT Wazalendo. Since the early 1990s, the politics of the archipelago have been marked by repeated clashes between these two parties.
Nowadays, The Alliance for Change and Transparency-Wazalendois (ACT-Wazalendo) is considered the main opposition political party of semi-autonomous Zanzibar. The constitution of Zanzibar requires the party that comes in second in the polls to join a coalition with the winning party. ACT-Wazalendo joined a coalition government with the islands' ruling party Chama Cha Mapinduzi in December 2020 after Zanzibar disputed elections.