Tanzania:Samia holds talks with opposition leader Tundu Lissu in Brussels
By Prosper Makene
 Tundu Lissu, a prominent Tanzanian opposition figure who survived an attempt on his life has met and held talks with President Samia Suluhu Hassan in Brussels, Belgium for the first time since Samia took the power a year ago from the fallen John Magufuli.
 Director of Presidential Communications, Zuhura Yunus said in her statement revealed to the Media Wednesday that Tundu Lissu and President Samia discussed issues related to the welfare of interests to the state.
 Lissu who is Chadema's vice-chairperson met with the Tanzania leader after making a request to meet President Samia.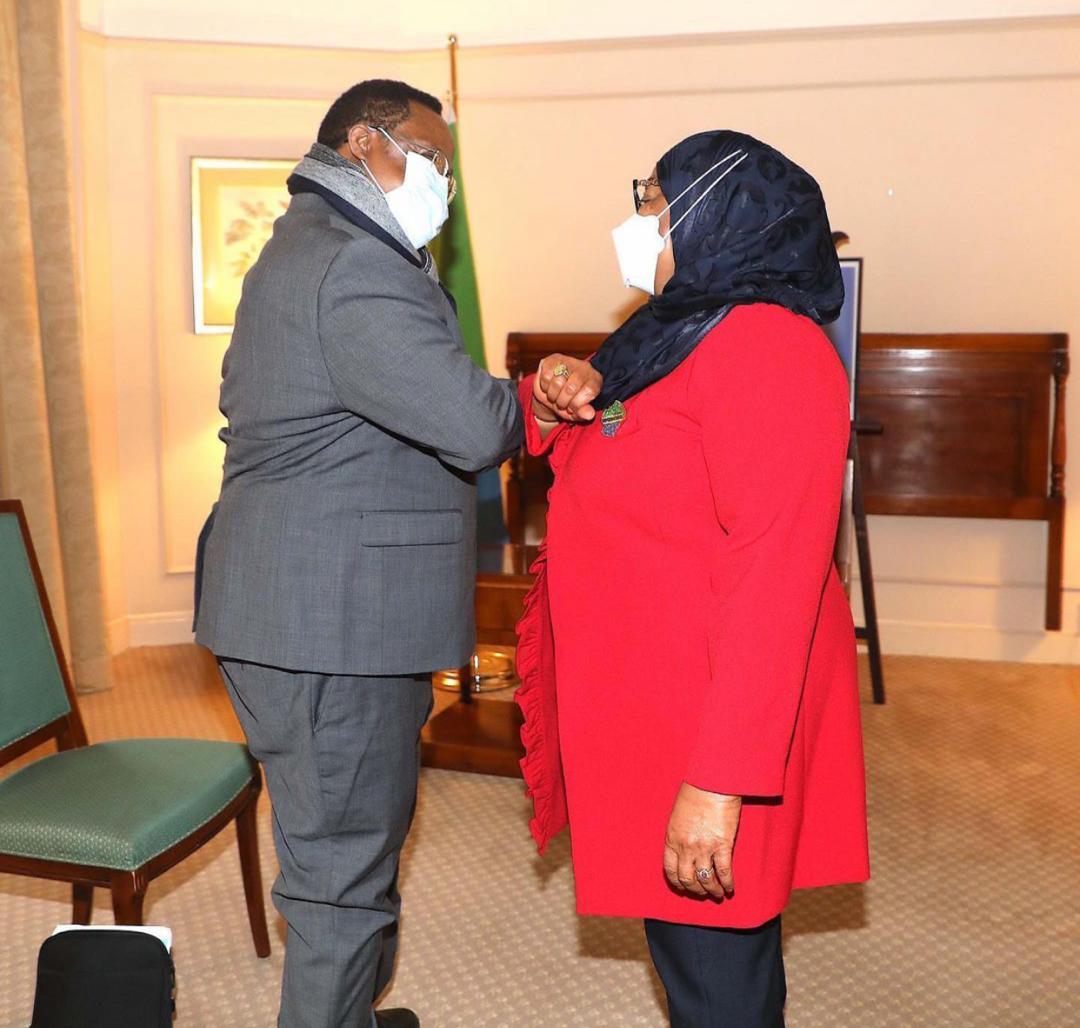 However, Tanzania's opposition figure that was contested for the 2020 presidential election left the country on November 10, 2020, for Brussels, Belgium.
 Lissu spent more than three years in Belgium recuperating from gunshot injuries sustained in a 2017 assassination attempt before he came back to Tanzania to run for president in 2020.
 In the 2020 election, the former President John Magufuli won more than 84 per cent of the vote against Mr Lissu's less than 14 percent, according to the National Electoral Commission (NEC).