Tanzania: Samia Is An Action-Driven President- Afdb's Boss Adesina
By Prosper Makene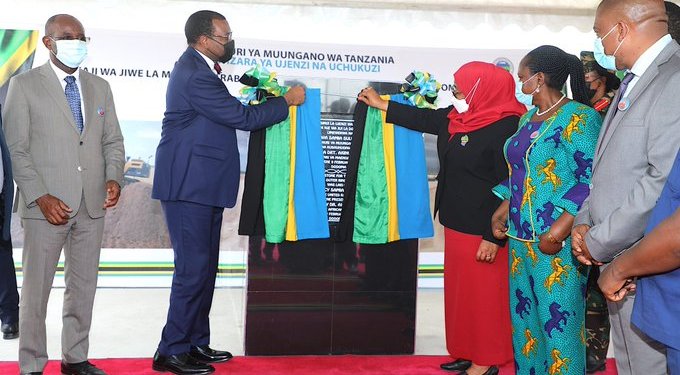 President of the African Development Bank Group (AfDB), Dr. Akinwumi A. Adesina said that AfDB is offered full support to Tanzania President Samia Suluhu Hassan's government, describing AfDB as 'partner of choice for Tanzania'.
"She (President Samia) is an action-driven president, she an example not only for the women and girls in Tanzania but also for women and girls in Africa and elsewhere. I came to assure her that she will get extreme support from me and from African Development Bank," AfDB President said shortly after his meeting with President Samia in Tanzania's political capital, Dodoma on Wednesday.
On her part, President Samia thanked African Development Bank (AfDB) for its continuous support to the country in various sectors including infrastructure, water, energy and agriculture,
Samia said that Tanzania is ready to partner with the Pan African lender in rolling out development programmes for the economic empowerment of women and youth including petty traders popularly known as 'Wamachinga'.
"My government is very passionate about issues that affect ordinary people and is keen to work with African Development Bank to ensure we empower women and youth of this nation," she said.
The Head of State also said that Tanzania is ready to take part in AfDB's Affirmative Action for Women Africa (AFAWA) programme, which is a Pan African initiative aimed at bringing a US$42 billion financing gap facing women in Africa.