Samora Machel's daughter Olivia steps up father's vision to take on economic development in Energy and Transport in the SADC region.
By Nevson Mpofu .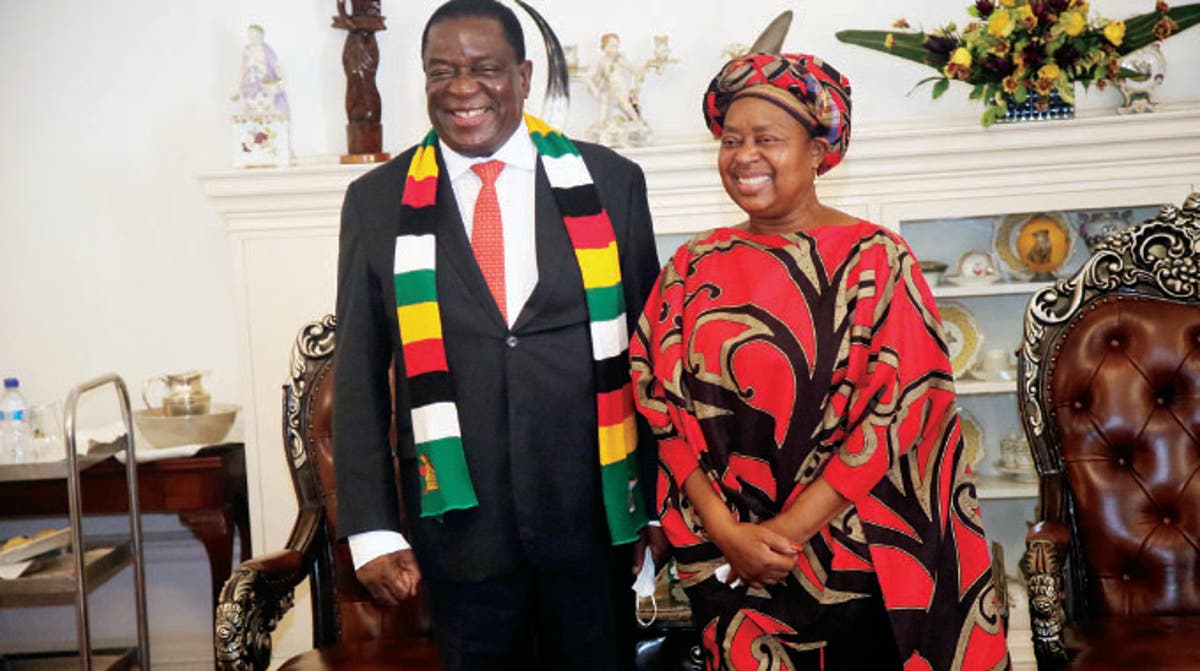 President Samora Machel vision is being lifted up by his daughter Olivia Machel who recently paid a visit to President Mnangagwa to apprise him about development of projects in energy at Chonguene Port at the mouth of the Limpopo River .
The US $7,8 billion port is regional facility which will beneffit countries  and realise their energy dream , purse them through in regional intergration vision. The port offers shorter routes for steel exports especially to countries like Zimbabwe , Malawi , Zambia , South Africa , Swazil;and , Lesotho .
Zimbabwe is alreasdy working on steel project ideas , Fortune – listed TSINGSHAM is a spearheade project in Mvuma , 150kms from Harare  , . Upon commencement it becomes biggest steel maker in SADC with a turn-over of US 1,5 billion. .
Olivia leads the systeem of Transport in Mozambique . She has a mission and dream to be fulfilled thus the reason why she paid visit to President Mnangagwa . Her ambition is to lift up the vision of Pan-African fathers . SADC plays role in the region , it is the Transport and Technology Hub.
"I am here for economic development . I came to tell the President that the project of my dream to fulfill the vision of our fathers is here with me .
"The region demands Energy and Transport .This is economic development . My father had the dream to develop SADC  countries , especially those which helped us during the liberation struggle .
"President Mnangagwa is aware of project . Intergration of SADC is through the economy , through partners and friends .
"Politics has already been designed by founding fathers". Now let us work on Economic Develop" , she said .
Equipped with 1,5 kilometres  by 600 metres carbon and steel plant an iron ore mine and ferrochrome plant  ,the project will have capacity of 1,2 million tons of steel per year while between 4 ,000  to 5 , 000  people will get employed .
Zimbabwe will produce steel 3 times more than Zisco which produces 1,2 million tons . The country uses 600, 000 tons , the rest we export