Over thirty dead after devastating Cyclone Ana in Malawi
By Joseph Dumbula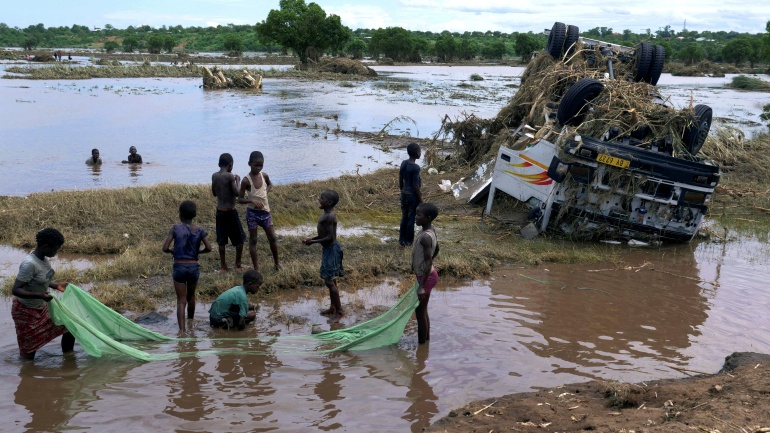 At least 32 people have died while 20 others are missing and over a thousand families are destitute following devastating heavy rains and floods from Cyclone Ana in Malawi.
On 21st January 2022, a tropical depression that formed to the north-east of Madagascar in the Indian Ocean travelled into the Mozambique Channel where it intensified developing into a moderate Tropical storm ANA on Sunday 23rd January 2022.
The moderate Tropical storm ANA made a landfall on the Mozambique coast around midday of Monday 24th January 2022 and later headed for southern Malawi.
Due to the overwhelming magnitude of the disaster, several districts were unable to obtain enough data from impacted most areas.
President Chakwera declared all the districts that have been affected by floods in the southern part of Malawi Disaster Areas.
Chakwera also appealed for humanitarian assistance from U.N. agencies, NGOs, the international donor community, the local private sector and individual well-wishers.
Among other things, the rains have also led to massive power failure across the country.
Until now the Electricity Generation Company (EGENCO) has said there is a lot of work to clear trash that was stuck on equipment at generation stations.