Nigeria's post-pandemic economic recovery – a case against greed
By Jude Ndeh Asah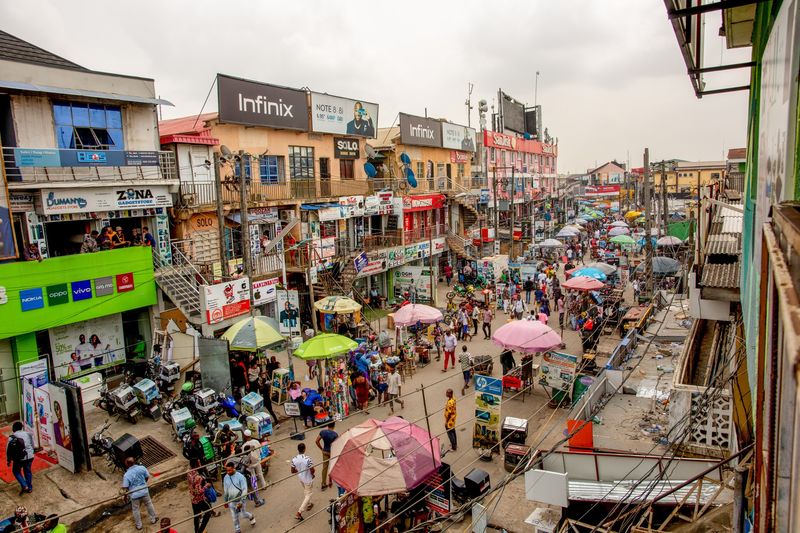 Nigeria has been hit especially hard by Covid-19. Unlike in more developed states where the main impact of the virus has been on healthcare systems, Nigeria's pandemic experience has been one of severe economic damage.
When the pandemic arrived in Nigeria, it brought not only a deadly virus, but also the country's deepest recession since the 1980s. With a lockdown in place, people were unable to go to work. As the restrictions lessened and economic activity seemed to improve, inflation began to accelerate. The price of goods, especially food items have skyrocketed. Close to 82% of Nigerian households reported that they had seen a price increase on food items between July 2020 and December 2020 – long before discussions of high inflation began in other parts of the world.
This quake in the economic structure has had a colossal impact on the livelihood and well-being of the Nigerian people. Even before the pandemic struck, around 40% of Nigerians lived below the national poverty line, and those numbers have only continued to climb.
To make matters worse, despite nearly half the population being unable to make ends meet, only 4% live in a household that is enrolled in the National Social Safety Net Project (NASSP) – the country's leading social protection program. That number has only risen 2 points since the start of the pandemic, far less than what would be necessary to offset growing poverty in the country.
But poverty isn't simply an economic label, it's a persistent state that requires coping strategies and survival techniques. Sadly, the primary coping mechanism in Nigeria has been reducing food consumption. More than two-thirds of households financially affected by the pandemic reduced their food consumption between April 2020 and July 2020. During that period, it was reported that at least one adult had skipped a meal within the previous 30 days in nearly 75% of households.
The Nigerian people are taking the direct hit from the economic impact of Covid-19, but the security of the economy goes beyond inflation and poverty. Between February and May of 2020, the price of oil fell more than 60%. Oil represents more than 80% of Nigeria's exports and more than half of the government revenues. Despite the massive quantities of oil being extracted and exported, the country often fails to provide energy to its own citizens. Electricity in Nigeria is notoriously unreliable. So, when two Irish businessmen approached the Nigerian government in 2010 with the offer of free power produced from the country's own oil, it seemed like a no-brainer.
In early 2010 two Irish businessmen, Michael Quinn, Brendan Cahill, and their BVI company Process and Industrial Developments Limited (P&ID), entered into a 20-year agreement with the Federal Republic of Nigeria. P&ID promised to build a state-of-the-art gas processing plant, the output of which would be used to power Nigeria's national electric grid. Nigeria was to receive this gas free of charge, because P&ID was only interested in selling the lucrative by-products: propane, ethane, and butane. At least that was P&ID's proposal on paper.
Over 2 years after the initial contract was signed, the construction of the gas processing plant had not even started. The agreement collapsed and P&ID referred the dispute to arbitration in London against Nigeria. In 2017, the arbitration led to an award for Nigeria to pay P&ID around USD6.6 billion, with interest of around USD1 million each day the state failed to repay its debt. This arbitral award now stands at nearly USD10 billion. A debt of this magnitude would be a tremendous hit to any country. For Nigeria, the award would be catastrophic.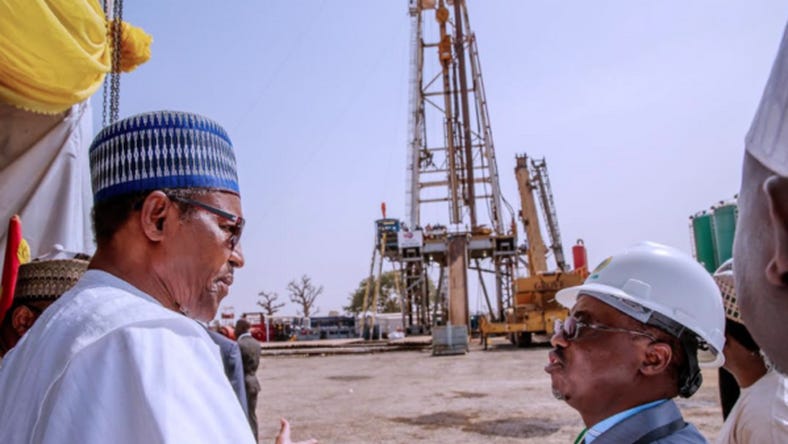 P&ID is now backed by vulture fund VR Capital, which is more bad news for Nigeria. These vulture funds are exactly what they sound like: investors that cruise the world's financial markets, looking to capitalise on the misfortunes of a person, company, or government. They buy debt, often at a major discount, intending to sue the debtor and recover 3 to 20 times their original investment on average. It appears that P&ID is attempting to do just that.
Despite all the hardships facing Nigerians, they refuse to give in. In late 2020, the Nigerian government was granted an unprecedented extension of time to gather and present evidence of the fraud committed by P&ID. They continue to fight against all odds to expose what could easily be described as one of the largest frauds in the world. The government is also working to address its economic shortcomings through policy. Improving food security and re-opening borders for trade are among the government's plans to get back on track post -pandemic. In fact, the World Bank predicts that Nigeria's economy will grow 2.5% in 2022 on top of their 2.4% in 2021.
Nigeria is on the upswing, but with the P&ID litigation still unresolved, they have a long road ahead. Nigeria's ongoing case against P&ID is just one example of how vulture funds target developing states to make a profit.
Administrations with more fiscal security have a responsibility to prevent vulture funds from wreaking havoc on developing nations. It is the duty of the international community to stand against this practice and protect countries from the same fate Nigeria faces today.