Nigeria: Mbonu Declares for President Under the PDP
N-Vows to Defeat Other Presidential Candidates on Merit
-Calls on Nigerians to Wake-Up from Slumber
-Warns About Consequences for Wrong Choices in Leadership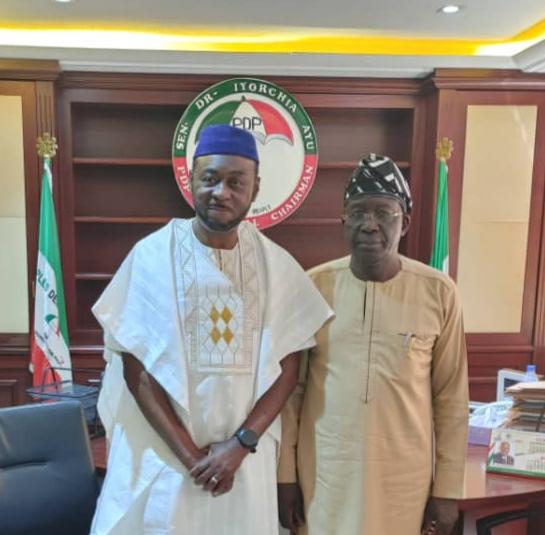 Presidential hopeful, and rising political star, Okey Samuel Mbonu, has declared his intention to run for the coming 2023 presidential elections, under the banner of Africa's largest political party, the Peoples Democratic Party (PDP) platform.
In a letter delivered to the National Chairman of the PDP, His Excellency Dr. Iyorchia Ayu, at the Wadata Plaza National Headquarters of the PDP, Mbonu extolled his global credentials, including his current career as an International Consultant, providing expertise to global institutions, multilateral agencies, and others, in Africa and the United States.
Mbonu also spoke of his prior international career accomplishments, including having served as a Commissioner for Housing & Community Development in Maryland, United States, where he oversaw substantial budgets in a jurisdiction in the Washington, DC Metropolitan region of the United States.
Mbonu spoke of his globally-honed capacities to deliver Nigeria from its present malaise, being currently huddled by insecurity, a declining economic growth, and other challenges.
He called on Nigerians to wake-up from slumber, and to run far from former leaders with nothing to show, for their years of leadership.
He vowed to beat the other candidates on the merits, and promised to lead the country forwards, toward a globally sustainable growth, and to salvage Nigeria for the next generation of Nigerians.
The National Chairman of the PDP His Excellency Dr. Iyorchia Ayu, in his remarks, welcomed Dr. Mbonu's entrance into the race.
Dr. Ayu noted that Mbonu will bring international credentials, valuable energy, and a great network, to broaden the party's reach across Nigeria, and internationally, and across Nigerian communities around the world.
Dr. Ayu also noted that the rigours of the presidential campaign, would include traversing all 36 States of the nation, and wished Dr. Mbonu well in the coming Campaign.