Kenya's Ministry of Water to partner with Sanitation and Hygiene Fund to enhance sanitation
By Samuel Ouma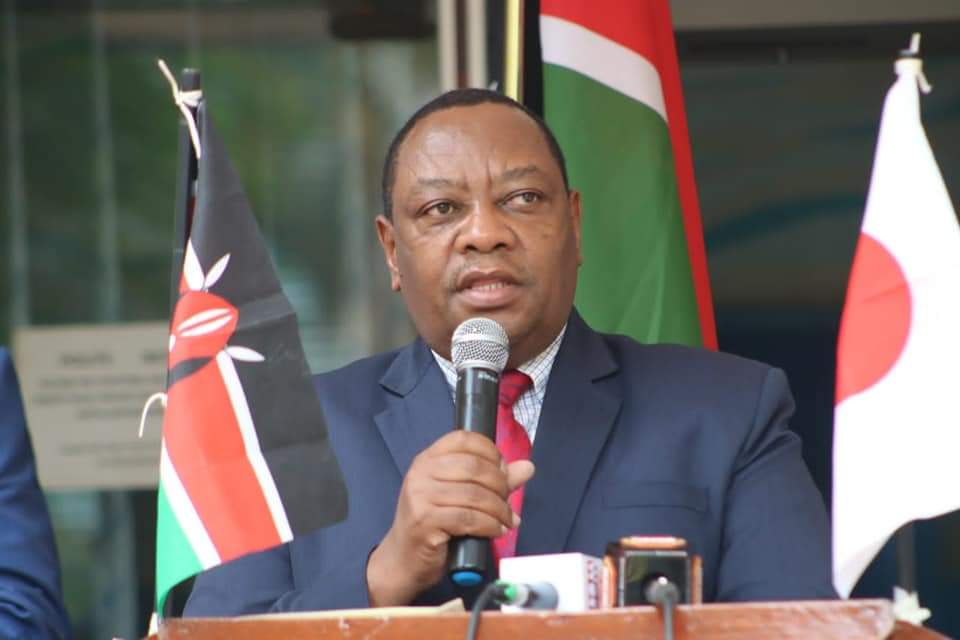 Kenya's Ministry of Water, Sanitation and Irrigation has announced that it will partner with the Sanitation & Hygiene Fund (SHF) in a move that will see that Kenya receives USD250,000 for technical assistance and USD3,000 for Implementation of Sanitation Projects.
Speaking during a courtesy call on the Cabinet Administrative Secretary on Tuesday, February 1, 2021, Dr. Andrew Tuimur, CBS, at Maji House Nairobi, the Head, Country Fund Portfolio for Sanitation and Hygiene Fund, Mr. James Wicken, stated that the Sanitation and Hygiene Fund became operational in July 2021 and is hosted by United Nations Office for Projects Services (UNOPS).
"The purpose of this meeting was to introduce the Sanitation and Hygiene Fund (SHF) and provide information regarding the country funding envelope and application timeline," Mr. Wicken said.
Mr. Wicken said the purpose of the partnership is to make a strong collaboration between the Government of Kenya and the SHF with a crucial focus on the prefunding phase and project implementation phase.
The partnership will also explore possible areas of attracting investments while partnering with the private sector.
SHF's mission is to bridge the funding gap between national sanitation, hygiene, and menstrual health targets.
It accomplishes this by facilitating investments in the sanitation economy that are financially sustainable.
With the help of the SHF, governments and their partners will be able to establish an environment that encourages increased investment in the country's sanitation economy by providing transformational technical assistance support.
SHF will also serve as a co-investor and a funder to help bring investments to scale and target the most disadvantaged.
Mr. Wicken formally invited Kenya to apply for the new Sanitation and hygiene Funds first funding round for 2022.
Dr. Tuimur pointed out that the Ministry is working on the sanitation policy, which will be in place by March 2022.
CAS said that the Ministry is putting in place possible financial strategies to ensure the implementation of sanitation projects.
"The ministry will be keenly looking at collaboration and fast-tracking this initiative," said Dr. Tuimur.
Dr Tuimur also acknowledged the role played by private players and partners in the water and sanitation sectors.