Kenya: A Homeland Of Political Hypocrisy
By Samuel Ouma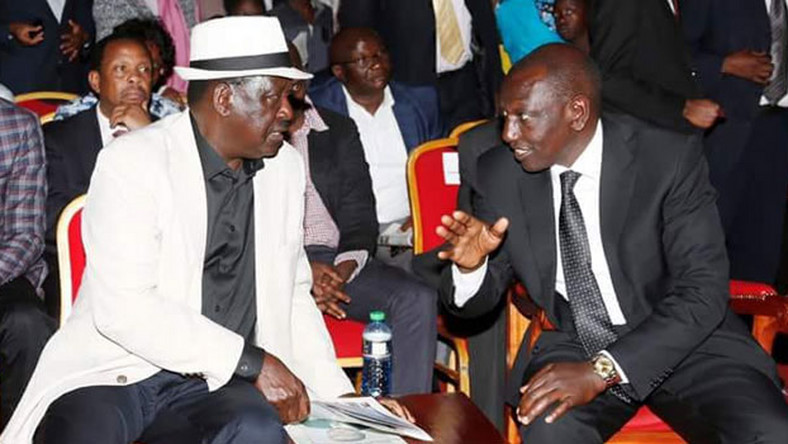 A degree in political science is not needed to understand that politics are rife with hypocrisy. There are two forms of hypocrisy: the one in which politicians pretend to care about something while doing nothing, and the type in which they pretend to believe something while doing the exact opposite of what they believe.
All societies have a long history of political hypocrisy. Raila Odinga's Azimio La Umoja and William Ruto's Kwanza Alliance are two of Kenya's most prominent political alliances. Allies of Kwanza accuse Azimio of doing and saying the same things they did and said in the past, and the reverse is also true.
The gap between politicians and the rest of Kenyans isn't that wide regarding hypocrisy. Their cover is provided by religion, but at the same time, they develop ethnic alliances, which serve as a powerful instrument for mass mobilization. According to the 2019 Census report, Christianity is the most popular religion in Kenya, with 80 per cent of the population identifying as Christians. However, Christianity is only depicted on paper and not in practice.
When the leaders of the "Christian" movement steal and pillage public funds, they pack churches on Sunday and Saturday. A large sum of ill-gotten money is then given to priests in exchange for religious festivities from many Christians. They are referred to as god-fearing men and women and people after God's heart.
In 2018, William Ruto defended his massive church donations by claiming that he invested in Heaven.
"Some have chastised me for going around and soliciting donations at various churches. To whom it may concern: I'm putting my money where my mouth is. That is your right," added Ruto, if you wish to invest somewhere else.
Although the second in command is facing corruption allegations, including the maize scandal and land grabbing allegations, his social media presence is well-known for sharing scriptures. The way he also hurls insults at his opponents during political rallies makes one question his Christian faith as well.
Ruto's claim that the present government has failed Kenyans is particularly disingenuous because he has been part of the failed government since 2013. He has promised to improve the economy if elected President during his campaigns, even though he is part of the Jubilee government's disaster.
During the election, President Uhuru Kenyatta and his deputy Ruto promised to build nine stadiums and provide jobs for youths, among other things. As a result of these promises, millions of Kenyan youths are unemployed today. Kenya's National Bureau of Statistics has reported that the jobless rate rose to 6.6% in the first quarter of 2021.
During an interview with former Kiss FM Presenter on March 25, 2021, the United Democratic Alliance (UDA) party leader branded ANC, Wiper and Ford Kenya as village parties that cannot outmatch his UDA. He reiterated that the two parties' leadership does not think outside their constituencies, yet they want to become national leaders.
"There is no way Ford-Kenya or the African National Congress (ANC) can win an election outside Kabuchai, so how do you compare these village entities with a party that represents the entire country?" Ruto said.
On January 23, 2022, ANC and Ford Kenya entered into an election pact with UDA and Ruto's hypocrisy was blatantly displayed. He described the two outfits as national parties noting they will work together in this year's polls.
On the other hand, ANC party leader Musalia Mudavadi has pledged to work with Ruto to win the Presidency on August 9, 2022. Lest Kenyans forget, Mudavadi ruled out teaming up with the former Eldoret North Member of Parliament, claiming he is a crucial architect of the economic crisis bedevilling the nation.
"He has asked me to support his 2022 presidential bid, yet he is the same man who has been in the forefront in subjecting our country to debts… that is not possible," Mudavadi said at Nairobi's PAG Church in Kibera in 2019.
AU infrastructure envoy Raila Odinga will be vying for the country's top seat for the fifth time, and this is the last stab at the presidency due to the age factor. The 77-year-old Odinga has vowed to jail leaders who stole from public coffers when elected to State. Many Kenyans wonder how he will solve the menace after joining the league of those defending corrupt leaders.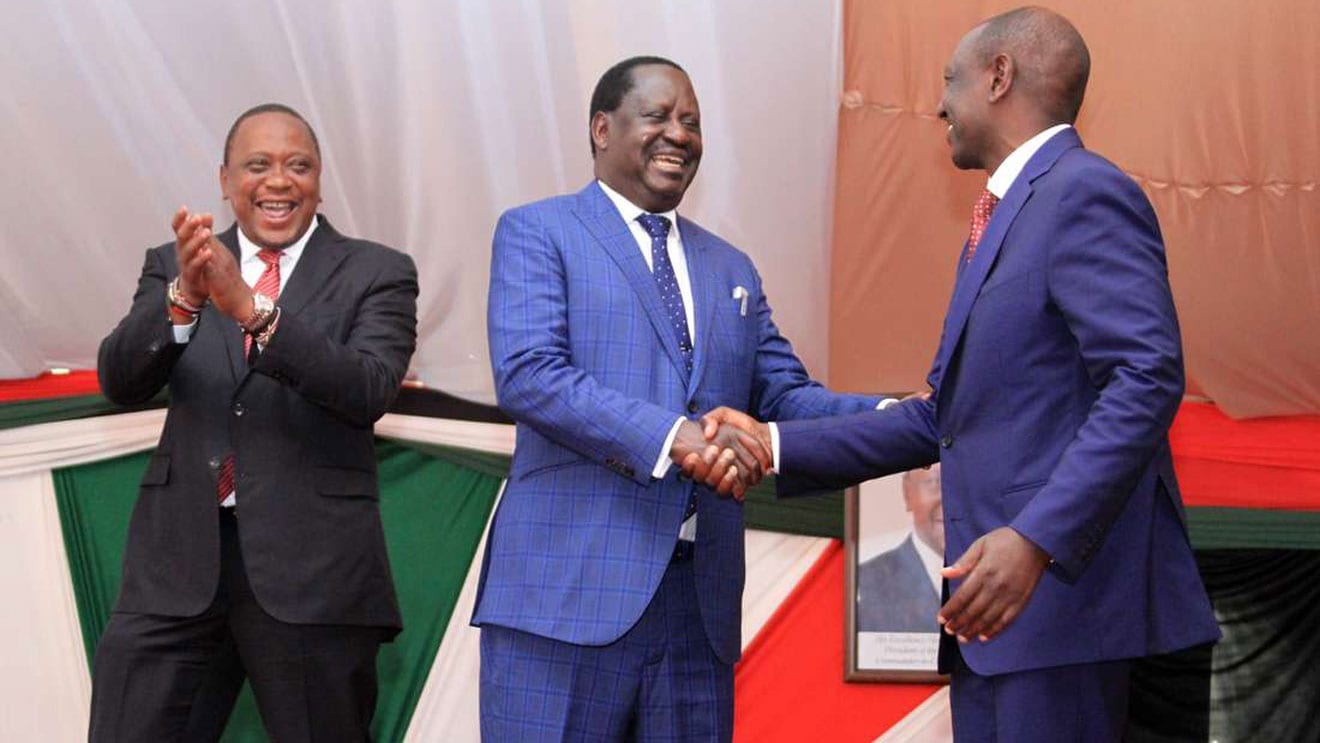 Odinga and President Kenyatta allies in the Senate united to reinstate Governor Anne Waiguru after Members of Kirinyaga County Assemblies impeached her over corruption charges. Governor Waiguru was accused of abuse of office and misappropriation of public funds. Before becoming the Governor, Waiguru was dismissed as the Devolution Cabinet Secretary after being linked to massive misappropriation of funds at the National Youth Service (NYS)-a programme to empower youths.
In the fight against corruption, Kenya's President Uhuru Kenya has been hypocritical. The President has engaged in many public outbursts, threatening to punish corrupt officials no matter how close they are to him, regardless of their position. However, the administration has taken no action against any officials who have been suspected of embezzling money. The Kenya Medical Supplies Authority – KEMSA scandal occurred more than a year ago, yet no one has been prosecuted.
Every Kenyan knows billions of dollars were stolen from the Ministry of Health, Energy, the NYS, and the Arror and Kimwarer scandals, among many others, and the perpetrators are still on the loose. Where is President Kenyatta's surprise shocker he has been promising Kenyans? In what time frame does he want to put corrupt leaders behind bars? Despite officially admitting that the country loses more than $17 million a day to corruption, no action has been taken.
"People are stealing Sh2 billion every day," President Kenyatta lamented.
*Culled from February Issue of PAV Magazine