IOM Building Migration Response Centre in Somalia Region to Respond to the Needs of Migrants in Ethiopia
The construction of the MRC is expected to be complete by mid-2022 and it will have the capacity to accommodate and assist up to 150 migrants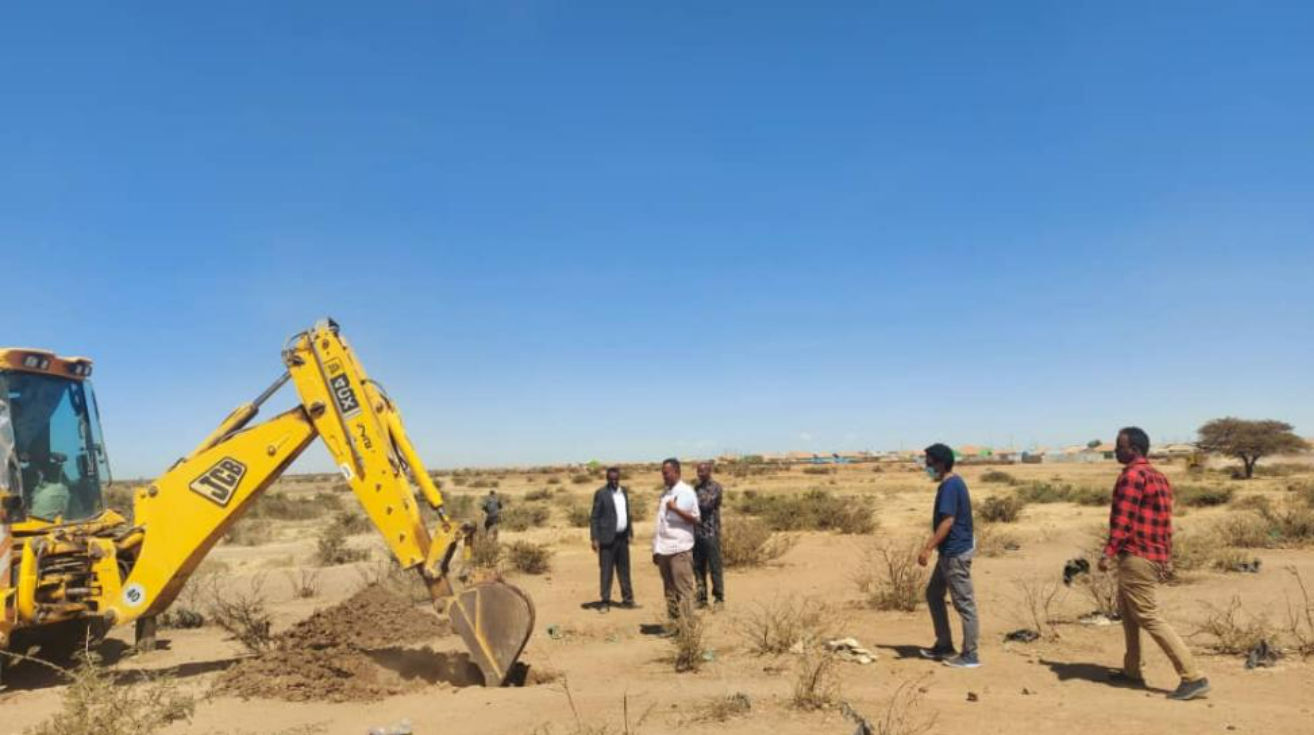 The International Organization for Migration (IOM) is constructing a Migration Response Centre (MRC) in Tog-wachale city in Ethiopia, a key transit town for thousands of migrants from the country trying to reach the Gulf countries through Somalia, as part of efforts to support the government respond to challenges related to cross-border movements. Once complete, the centre will provide immediate life-saving services as well as longer-term assistance to stranded and vulnerable migrants. Tog-wachale is situated some 17 kilometres from Ethiopia's border with Somalia.
*Source International Organization for Migration (IOM)
In 2019, prior to the onset of the COVID-19 pandemic, IOM estimated that more than 138,000 migrants from Ethiopia arrived in Yemen using the Eastern migratory route, which includes those travelling through Somalia and Djibouti. "The new MRC is strategically positioned about 2 km from the Ethiopian – Somalian Border Control Post to ensure accessibility for migrants passing through the Tog-wachalle route. It will provide essential protection services to migrants in vulnerable situations including children, pregnant and lactating women, and those in need of medical attention," said Malambo Moonga, Head of IOM Ethiopia's Migration Management Unit. The construction of the MRC is expected to be complete by mid-2022 and it will have the capacity to accommodate and assist up to 150 migrants with temporary shelter, food, non-food items, health and psychosocial assistance, among other types of assistance, either directly or through referral to specialized entities. Migrants wishing to return to their places of origin will be supported with assisted voluntary return and reintegration and medical assistance. During their stay at the centre, migrants will be provided with information on the dangers of irregular migration and gain awareness about safe and regular migration channels and opportunities. With the construction of the new MRC, IOM will be able to provide better services to migrants in line with the organization's protection standards. IOM runs a total of five MRCs in border towns throughout the country, including Dire Dawa and Semera MRCs near the Djibouti border, Metema MRC close to the Sudan border, and Moyale MRC near the Kenyan border. The land to build the MRC was provided by the Tog-wachalle City Administration of Somali Regional Government. Funding was provided by the Government of Germany through the European Union Emergency Trust Fund for Africa, under the Better Migration Management programme, which works to improve migration management, and particularly to address trafficking in persons and smuggling of migrants, within and from the East and Horn of Africa region.