Increasing Oil and Gas Exploration will Put Africa On The Global Energy Map
Recent oil and gas discoveries made in Africa over the last two years emphasize the potential of the continent.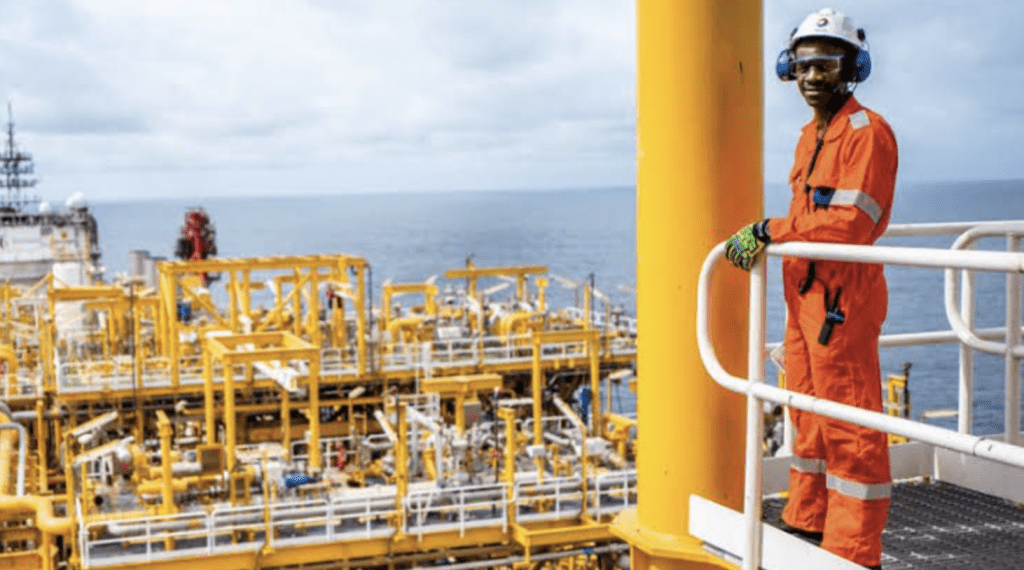 Investment within Africa's upstream oil and gas sector declined by 23% to $341 billion in 2021 compared to pre-pandemic level of $525 billion, while the demand for oil and gas increased to near 2019 levels and is anticipated to rise further. The need for increased exploration and production is prevalent now more than ever.
In response to rising demand and declining production in Africa, resource rich countries are accelerating exploration in the hopes of alleviating energy poverty and guaranteeing energy security. Nine high impact wells will be drilled in 2022 and the results of 14 exploration licensing rounds will be announced across Africa, according to the African Energy Chamber (AEC) Q1 2022 Outlook, 'The State of African Energy,' a new report that explores trends within the oil and gas sector in Africa and globally, published by the African Energy Chamber.
Despite 2020 registering the second lowest discovered volumes of oil and gas in Africa in the past ten years, according to the report, exploration activities have led to several noteworthy discoveries in recent years.
Shell and NAMCOR's Discovery Offshore Namibia
In early February 2022, the National Petroleum Corporation of Namibia (NAMCOR), in partnership with multinational energy firms Shell and QatarEnergy discovered significant oil reserves in the offshore Orange Basin, 270km from the town of Oranjemund.
The discovery revealed a working petroleum system and is expected to attract massive investment into the country, reviving the economy and ensuring energy security.
"Credit is due to Shell and partners for sticking with their drilling campaign in an environment where frontier exploration drilling fell to the lowest level ever recorded in Africa. Many majors have not had a long-term approach; rather they have instead focused on quicker return. Shell has shown resilience and commitment to Namibia which is a good thing," says NJ Ayuk, Executive Chairman of the African Energy Chamber.
Eni's Discovery in Ivory Coast and Egypt
In September 2021, Italian energy firm Eni made a major oil discovery with an estimated reserve potential of over two billion barrels offshore the Ivory Coast. The discovery will have a huge impact on the country's energy sector specifically in relation to energy security through the reduction of imports to meet demand, as well as on the economy by expanding the country's revenue streams.
As Africa's oil and gas energy potential continues to be unearthed, Eni also made a sizable oil discovery with a potential 50 million barrels of oil equivalent in Egypt's western desert region. The three oil and gas wells discovered by the Italian giant are located in Meleiha and southwest Meleiha and comprise oil, gas and condensate.
The discoveries were made by Eni at the Yasmin W-1X and MWD-21 wells which the Italian giant drilled in the Aman South Deep Area near the West Meleiha Deep.
The Yasmin W-1X well is expected to produce up to 2,000 barrels of light crude and 7 million cubic feet of associated gas per day. The SWM-4X well in southwest Meleiha is expected to produce 1,500 oil equivalent barrels per day.
BW Energy and Panoro Energy's Discovery Offshore Gabon
Norwegian firm BW Energy, Panoro Energy and Gabonese Oil Co. made an oil discovery in the Dussafu block as part of the Hibiscus North exploration in August, 2021.
The discovery is expected to increase the block's previously announced gross discovered recoverable resource estimate, which is currently estimated to be around 105 million barrels.
The Dussafu block comprises six oil fields including Moubenga, Walt Whitman, Ruche, Ruche North East, Tortue and Hibiscus, which BW Energy, Panoro Energy and Gabonese Oil Co. continue to explore.
Despite these recent discoveries, Africa's full oil and gas potential remains largely untapped due to limited funding towards exploration activities. Increased investment in exploration would enable leading oil and gas producers such as Libya, Nigeria, Algeria, Angola and Sudan to maximize production and emerging producers including Ghana, Equatorial Guinea, Chad and Gabon to expand their economies, ensure energy security and affordability and to play a key role in addressing energy poverty in Africa. These key issues and more will be unpacked at the upcoming African Energy Week (AEW) conference, in Cape Town, South Africa.
AEW, Africa's leading exhibition and investment platform, is set for staging from the 18th-21st of October and will bring together energy stakeholders from across the continent for discussions around maximizing oil and gas exploration across the continent. AEW will host upstream specific panel discussions, dedicated investor forums, and innovative networking events that focus on enhancing investments in African oil and gas exploration. Energy leaders at AEW will also discuss business cases and policies that can be implemented to ensure Africa addresses energy poverty using its own resources.
AEW 2022 is the AEC's annual conference, exhibition and networking event. AEW 2022 unites African energy stakeholders with investors and international partners to drive industry growth and development and promote Africa as the destination for energy investments.
For sales related inquiries please contact sales@aecweek.com
For attendance related inquiries contact registration@aecweek.com
For speaker related inquiries contact speakers@aecweek.com
For media related inquiries contact media@aecweek.com.