Ghana: Dr. Mahamudu Bawumia Launches E-Travel Card For Public Officials
By Maxwell Nkansah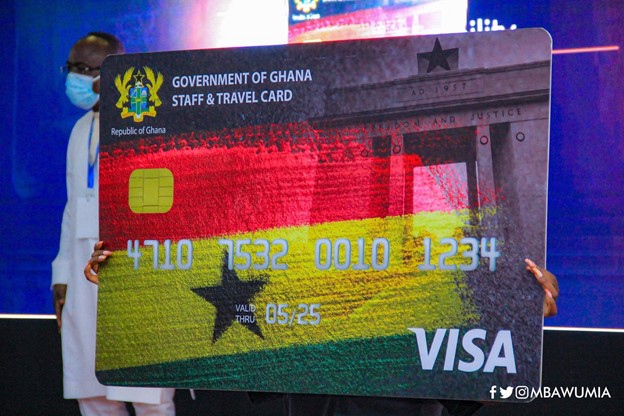 The Vice President of the Republic of Ghana Excellency, Alhaji Dr. Mahamudu Bawumia, has launched an electronic travel card known as the e-Travel Card to be used by all public officials.
Dr. Bawumia said since independence, public officials were provided cash for their impress when they travel.
He said the system had many associated problems, including the risks of carrying cash and fraud in the disbursement of impress.
" Today, that era is coming to an end with my launch of the e-Travel Card to facilitate the cashless disbursement of travel allowance and other payments for local and foreign trips of public officials" He said.
He revealed that the e-travel Card will be issued to all officials, and their impress and per diem for travel will automatically be on the card for use.
Dr. Bawumia said the era of cash for travel in the public sector will soon be over and also bring further transparency and accountability in the use of public funds.
The Vice President said the e-Travel Card, is expected to deliver several benefits. The card, he said, will eliminate the risk of carrying cash, transparency, ease of accountability, the timely retirement of accountable impress, and improved monitoring and control of budgetary allocations for all official travel to avoid overspending.