French oil giant Total Energies to invest in Rwanda's energy sector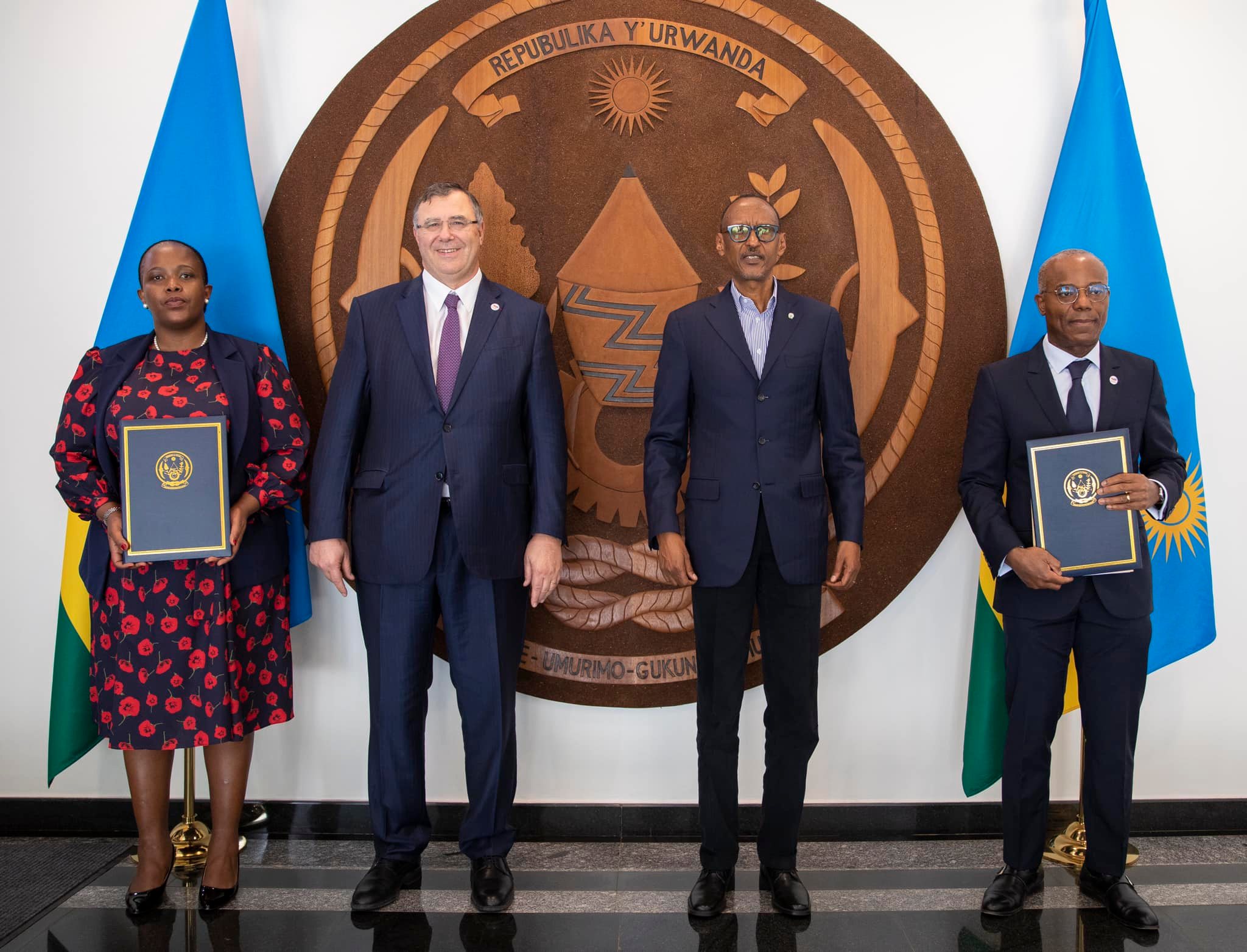 The French multinational firm Total Energies is set to invest in Rwanda's sector through various projects that includes renewable energy, energy products distribution, LPG supply, power stowage solutions, education, training programme on new energies and energy transition.
The global multi-energy giant announced the investment projects in a statement released on Monday saying the French firm had signed a Memorandum of Understanding (MoU) with Rwanda Development Board (RDB), the east African country's institution in charge of promoting investment and acceleration the country's economic development.
According to the statement the MoU was signed on Sunday 30Jan- during the oil firm's Chairman& CEO Patrick Pouyanné's visit to Rwanda. Mr. Pouyanné held talks with Rwanda's president Paul Kagame and met Rwanda's business community in the capital Kigali.
"This collaboration agreement illustrates TotalEnergies' commitment to deploying its multi-energy strategy in Africa, particularly in Rwanda, a country with a booming economy", said Pouyanné, "We are pleased to seize this opportunity to work together with Rwanda and contribute to the development of its energy sector, in line with TotalEnergies' ambition to become a global multi energy company"
Rwanda seeks to increase investment in the energy sector, including electric mobility with electric cars and motorcycles already increasing in the capital Kigali. More companies have joined electric mobility in recent years signaling an interest in environment-friendly energy.
TotalEnergies, a company that operates in more than 130 countries also announced the incorporation of a local branch TotalEnergies Marketing Rwanda Ltd, and the opening of a permanent representation office in Kigali. However, Total Energies has previously operated in Rwanda but was acquired in 2008 by the South African Oil firm 'Engen'. At the time the French firm that was known as 'Total' before rebranding to 'Total Energies' owned 22 percent share of the market in the country.
According to the CEO of RDB. Ms. Clare Akamanzi Total Energies investment in Rwanda will support the country's vision of environment protection agenda that is the heart to its development strategies.
"The collaboration with TotalEnergies in the energy sector, particularly the investment they will make in clean energy storage, distribution, partnerships with our private sector companies in Rwanda and beyond, is timely for a country that puts the environment at the heart of its development strategies. Additionally, the skills transfer in critical areas such as renewable energies and energy transition will undoubtedly contribute to the development of local expertise in the energy sector." Ms. Akamanzi was quoted as saying.