EU Council Boss welcomes Tanzania President Samia in Brussels
By Prosper Makene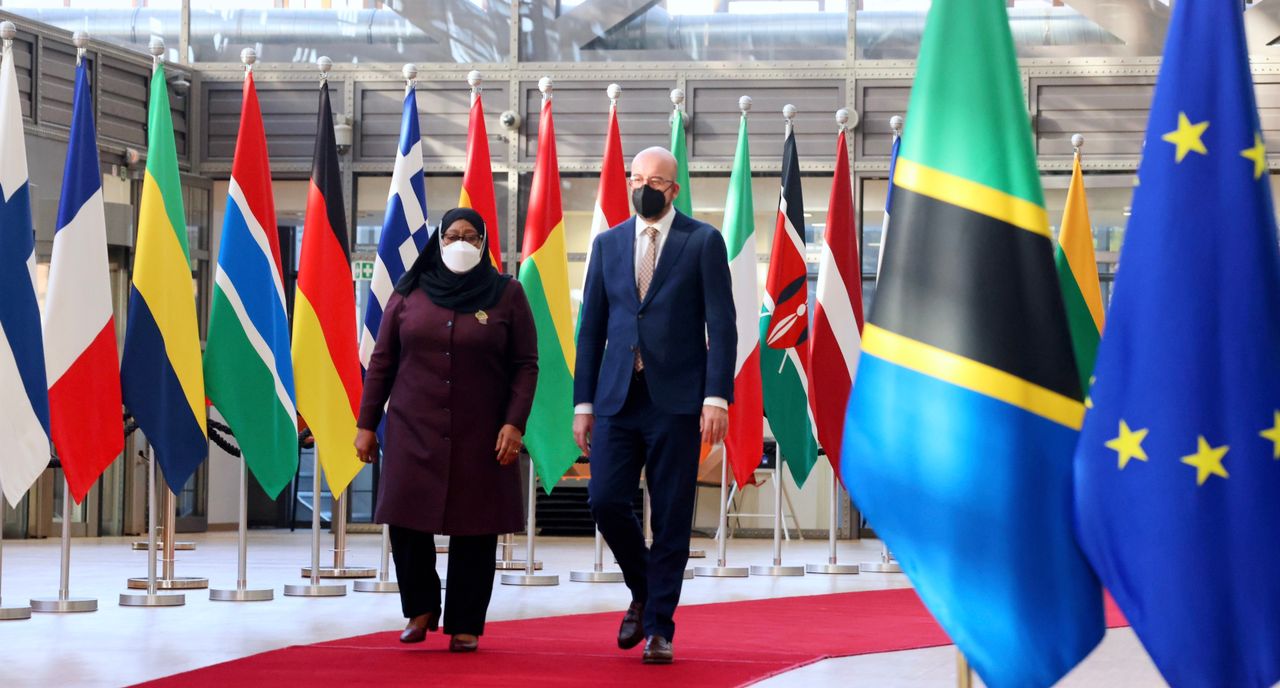 President of the European Council — Charles Michel has on Tuesday met with Tanzanian head of state Samia Suluhu Hassan on Tuesday ahead of the EU-AU summit in Brussels.
 European Council president is the one leading the European Council's work in setting the EU's general political direction and priorities – in cooperation with the Commission, Promotes cohesion and consensus within the European Council, Represents the EU externally on foreign and security issues.
 Meanwhile, President Samia who is also the Tanzania Commander-In-Chief of Armed Forces arrived in Brussels, Belgium on Monday after her meeting with French President Emmanuel Macron in Paris.
 However, at the EU-AU summit, President Samia will join other heads of state from Africa and Europe to discuss and agreeing six initiatives including three investment packages, as part of what it calls a 'Prosperous and Sustainable Partnership'.
 The first of these will be based around the Global Gateway initiative – launched last September as the EU's answer to China's Belt and Road programme – which promises infrastructure investment in energy, digital and environment projects.
 "At the summit, investments will be at the heart of the discussions because they are the means of our shared ambition," European Commission President Ursula von der Leyen said in Senegal's capital Dakar on Thursday last week, after announcing that the Global Gateway would include an investment plan worth more than €150 billion for Africa.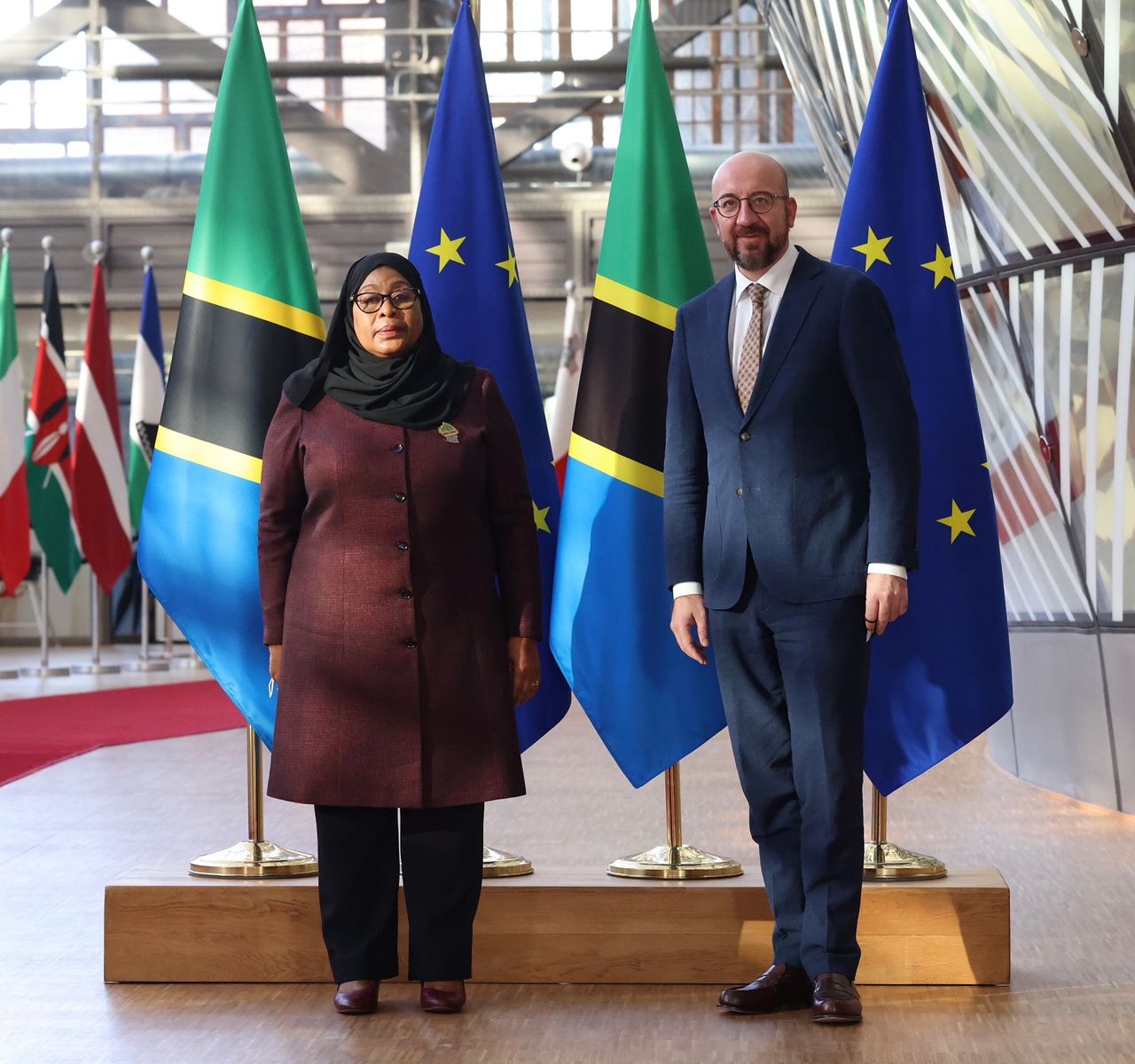 The programme promises to establish an EU investment platform in each African country but will not be backed by any new financing commitment by Brussels.
 Far more significant is whether and how much of the $450 billion Special Drawing Rights issued by the International Monetary Fund last year, a large chunk of which was allocated to EU member states, will be reallocated to Africa to help cover the costs of the COVID pandemic.
 At the summit, the two sides are due to agree on the text on an Africa-Europe Security and Stability architecture, a joint commitment to strengthen African capacities and support African peace operations. However, this is primarily about restating existing defence and security efforts.