CS Tobiko says Kenya is committed to getting rid of plastics
By Samuel Ouma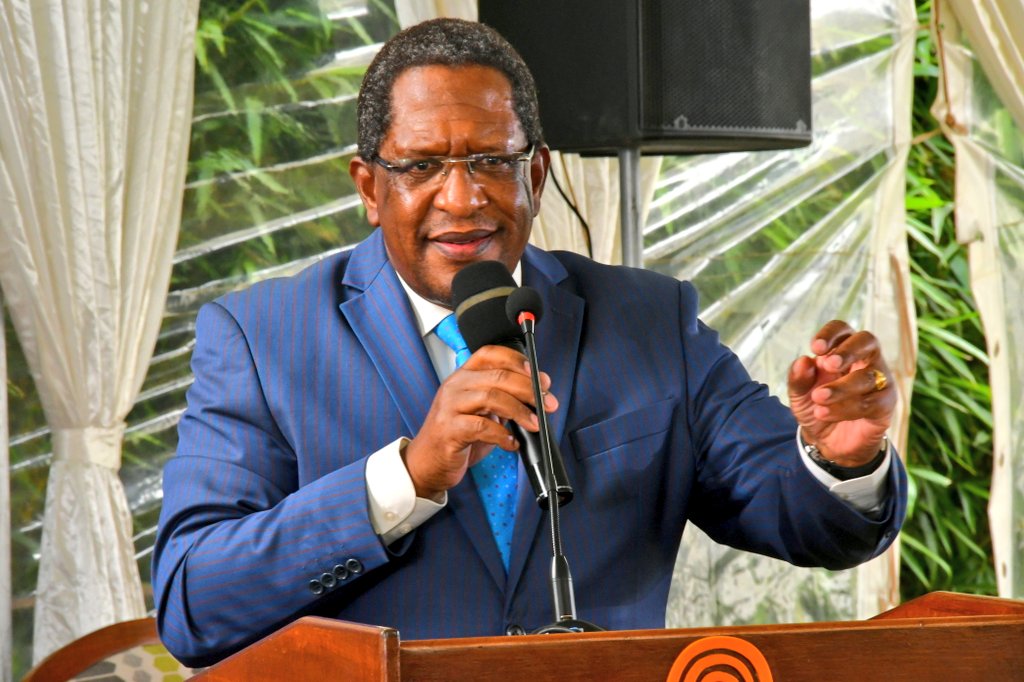 Environment and Forestry Cabinet Secretary Keriako Tobiko held virtual discussions with Ambassadors from EU member states on Kenyan's ambition on UNEA 5.2 scheduled for February 28 to March 2, 2022.
Ambassador Henrietta Geiger led the European Union (EU) delegation.
The CS reiterated the need for a global approach to the triple planetary crisis of climate change, biodiversity loss, waste and pollution.
On Kenya's forest cover, the CS affirmed the Government tremendous improvement towards reforestation that has increased the national forest cover from 7.2% in 2018 to 8.8 %, with an increased tree cover of 12.3%.
To support these restoration efforts, Ambassador Henrietta said the EU would conduct a tree planting activity on May 9, 2022, to commemorate European Day.
The CS lauded the initiative and called on members of the diplomatic corps to consider adopting one of the forests in the Nairobi Metropolis.
The CS said 80 % of Kenya's landmass is Arid and Semi-Arid Lands making climate change mitigation and adaptation a survival issue calling for intergenerational equity in addressing the crisis for posterity.
"We as trustees of the natural resources for future generations must therefore take responsibility to protect the vulnerable groups in the society that include pastoralists, women and children especially the girl child in developing countries".
CS Tobiko said Kenya is aligned to the written agreement and supports the Rwanda – Peru Agreement on the plastics ban regarding global plastics.
The CS urged concerted efforts to rid the world of plastics, adding that nobody should underestimate the effects of plastic pollution in the environment.
In light of ocean governance, CS Tobiko said Kenya had demonstrated commitment to ocean governance beyond her jurisdiction that is most threatened, adding that as a nation, we support the ongoing negotiations on the subject.
The CS said digitization and technology are key components for development. Kenya has embraced advanced digitization in all sectors of the economy in terms of service delivery and reduction of carbon footprints.
"Towards this end, the Ministry is working with the Judiciary to embrace the greening concept towards climate justice", CS Tobiko affirmed.