Trending
Canon launches full-frame mirrorless camera
By Samuel Ouma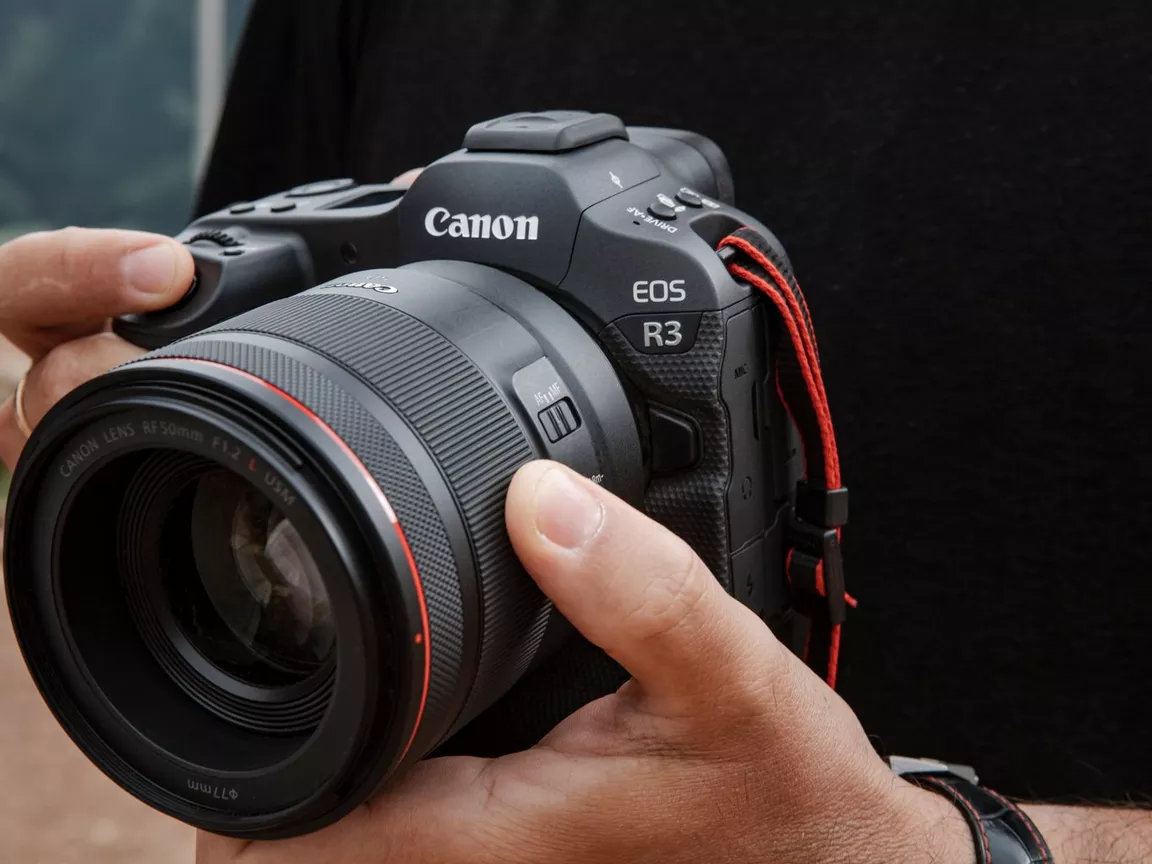 Canon has Unveiled the much-anticipated EOS R3 in African markets, including Kenya.
The introduction of the novel camera took place during a virtual press conference held on Thursday, February 3, 2022.
Canon EOS R3 is packed with robustness and performance that can deliver maximum speed, versatility, and reliability for sports, wildlife photographers and reportage.
It is the first "3" series camera from Canon since the widely used EOS-3 film camera launched in 1998.
The EOS R3 has many benefits, including outstanding AF performance, swiftness with fast-moving subjects, a top shutter speed of 1/64,000sec and 30fps burst shooting with simultaneous AF/AE tracking.
One of the key features of Canon's new innovation involves the next-generation Eye Control autofocus technology that allows for the camera to seamlessly focus wherever the photographer is looking, thus enabling extreme agility in fast-paced scenarios.
It also has a high-resolution 5.76m-dot OLED EVF and a 3.2″ vari-angle touchscreen LCD, along with dual memory card slots, wireless and wired connectivity, and an updated Multi-Function Shoe design for expanded accessory compatibility.
"The autofocus and eye-control features undoubtedly set this camera apart from everything else that's available on the market. The EOS R3 captures fleeting moments at 30fps, revealing details missed by the naked eye.
"The battery life is another brownie point; one can easily shoot up to 1500 images without batting an eyelid, making EOS R Camera a dynamo that lets you outperform and outpace with its potent blend of innovative design, intuitive controls and ergonomic excellence," said Lifestyle and Fashion Photographer Lorenzo Salemi while sharing his experience with the new gadget.
The camera is further capable of shooting 6K 60p RAW and 4K 120p 10-bit uncropped video with Canon Log 3 support, in addition to the possibility for oversampled 4K and RAW movie internal recording.
At the same time, the company revealed that it had kick-started its Canon R tour – a series of roadshow events that will give people a chance to get up, close and personal with the revolutionary camera from January until December 2022.
The R3 roadshows will be held in different countries inviting people from diverse backgrounds to participate in the dry run and experience the genius innovation of Canon R3 firsthand.
"Canon's R tour is an excellent opportunity for anyone to pilot study our new products from the EOS range as well as unite and network with other people to pursue and share their passion and knowledge with others. We are elevating our concept of touch and trying through this roadshow where we go to the people and let them have a go at our Canon R3.
There is no better way to gauge the success of your products than to have people test-drive these and receive authentic and genuine feedback on the spot. We are incredibly confident that the Canon R3 will steal the hearts of people with its cutting-edge and innovative features," said Djouahra Amine, Sales and Marketing Director for Canon Central and North Africa.