27,000 people die of cancer in Kenya annually
By Samuel Ouma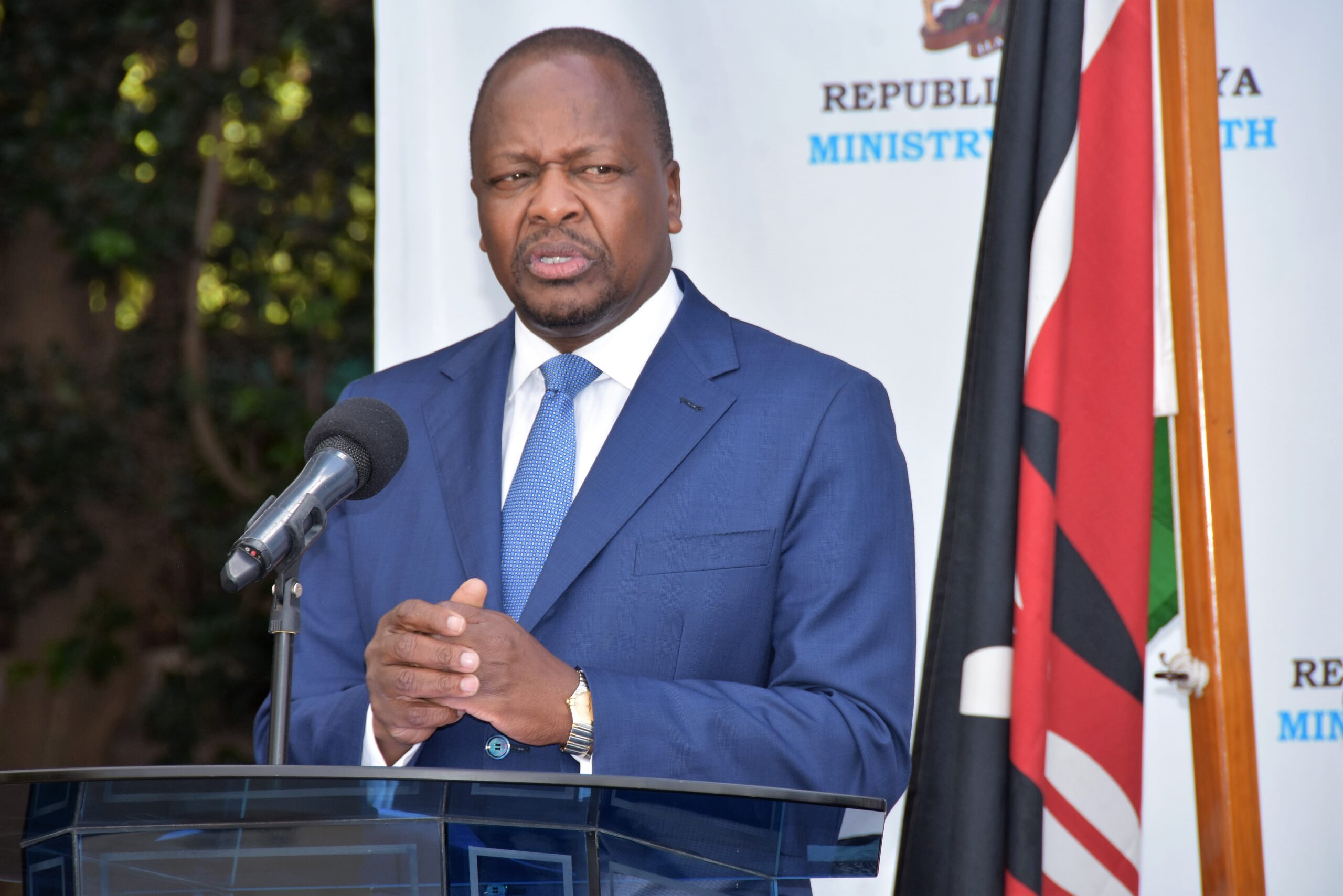 Mutahi Kagwe, Kenya's Cabinet Secretary for Health, has reaffirmed the government's commitment to reducing and eliminating the cancer epidemic in the country by expanding access to cancer screening programs and early diagnosis, radiotherapy, and nuclear medicine.
Speaking at the Mombasa Regional Cancer Centre during celebrations to mark the World Cancer Day, the health CS said the government prioritizes access, cost and quality of healthcare in the country in line with the universal health coverage agenda.
He said this was done by expanding infrastructure for early cancer diagnosis and treatment and providing training opportunities for oncology, nuclear medicine, and radiotherapy professionals.
"This way, we shall no longer need to have our people travel abroad for diagnosis and treatment. This will not only lead to dividends in saved billions at the individual family level but will also benefit the overall economy of the country as people who would otherwise be withdrawn from economic activities will remain available to work and contribute to our economic development." Observed the CS.
He said thousands of people die from cancers, accounting for an estimated 42,000 new cases and 27,000 fatalities each year, deaths that would often be treatable if adequately trained personnel and equipment.
Kagwe observed that the government has already established unique e-learning initiatives such as the MOH Virtual Academy, where primary health care workers can get access to quality training courses to ensure the availability of Specialists in cancer care.
Speaking after inspecting the regional cancer centre in Mombasa, Kagwe said the facility was a testament to the country's commitment in its quest to close the critical radiotherapy treatment gap.
"I look forward to the day this centre will be commissioned but expect that in the meanwhile, it will continue rendering the services it should in making Cancer treatment outcomes for our people here better." Said the CS.
As part of his challenge, he called on county administrations to emphasize healthcare in their respective regions, thereby alleviating the load on Kenyans.
The Mombasa regional cancer treatment centre has an advanced radiation therapy information system. It integrates information technology in the available devices with indirect information technology, which aids in clinical, administrative, information management integrated with the hospital information system.
The centre also boasts of a linear accelerator unit for conducting stereotactic radiation therapy to treat various kinds of cancers and a brachytherapy unit meant to conduct brachytherapy radiation.
The procedure involves placing radioactive sources inside the patient to kill cancer cells and shrink tumours allowing doctors to use a higher total dose of radiation to treat a smaller area and avoid delivering radiation to some surrounding organs.
There is also a unique training unit at the facility amid anticipation that the centre will be used as an academic centre for health professionals in the near future.