Zimbabwe:Citizens Coalition for Change takes over MDC Alliance as new Political Brand to Wrestle Formidable ZANU-PF Party
By Nevson Mpofu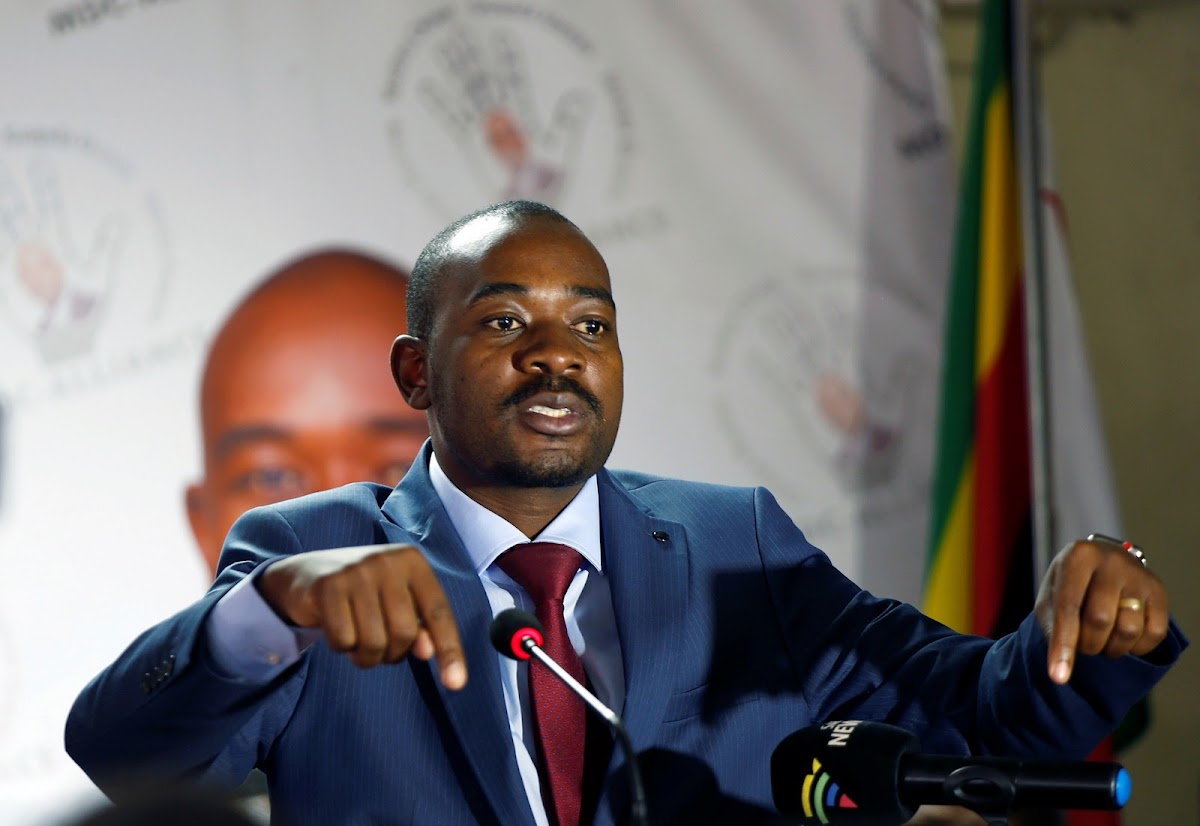 Zimbabwe's main opposition MDC Alliance has branded its name to become Citizens Coalition for Change, CCC, . This is just a product of the long existing MDC Alliance formed in 1999 by the late Morgan Tsvangirayi . The new party belongs to Nelson Chamisa who took over reigns 6 years back.
Citizens Coalition for Change is manifested by partial fist, raise of forefinger as opposed to the open palm which was the norm of MDC Alliance. The new tag is different from the one used in the past. The party is Symbolized by yellow colors of their party cloth regalia opposed to red colours .
The much disturbed party because of intra- espionage is yet to pull its stockings in the strong face of ZANU -PF , MDC Alliance now led by Douglas Mwonzora and resistance from some MDC factions and others yet to campaign in the 2023 elections .
Nelson Chamisa suffers blow of lack of political muscles as compared to his rival, a long live in politics Emmerson Mnangagwa . Several former friends to Chamisa joined hands with President Mnangagwa . The main two are the mentioned Douglas Mwonzora and Thokhozani Khupe . There has been gruesome factional political friction which led to massive divisions and separations.
Speaking at the launch in the capital city of Harare, Chamisa said they are approaching the electoral commission on a new footing altogether with a surprise.
''This afternoon we approached Zimbabwe Electoral Commission, ZEC, to give them what they were not expecting. We are approaching ZEC as a new organization.''
''We are new. The law says anybody launches party. Its new entity with new leadership. No yesterday, no past. We have a fresh new start.''
''ZEC demands our constitution of which we will hand them. We will show them we are new .However, we want to be organized. We are saying this is March 26 election curtain raiser.
''We participate to test our systems. We will be checking on ZEC. We will not allow ZEC to play, join the other team like they did last time.''
'' I f so they will be setting this country in a motion that is irretrievable. I am not threatening, I am giving a promise ''. We will not repeat what we did ''
'' Mnangagwa did not win 2018 election, he therefore can -not solve problems of this country''. He concluded.
Since he got in power. Mnangagwa has been blamed and under fire by organizing Government organized opposition. Such is the other mounting reason why opposition is facing strong factionalism. At the same time opposition is being under criticism for failing majority for couple of years because of being disorganized.