Sierra Leone: President Maada Bio praises Leone Stars; promises to do more to develop football in the West African nation
By Ishmael Sallieu Koroma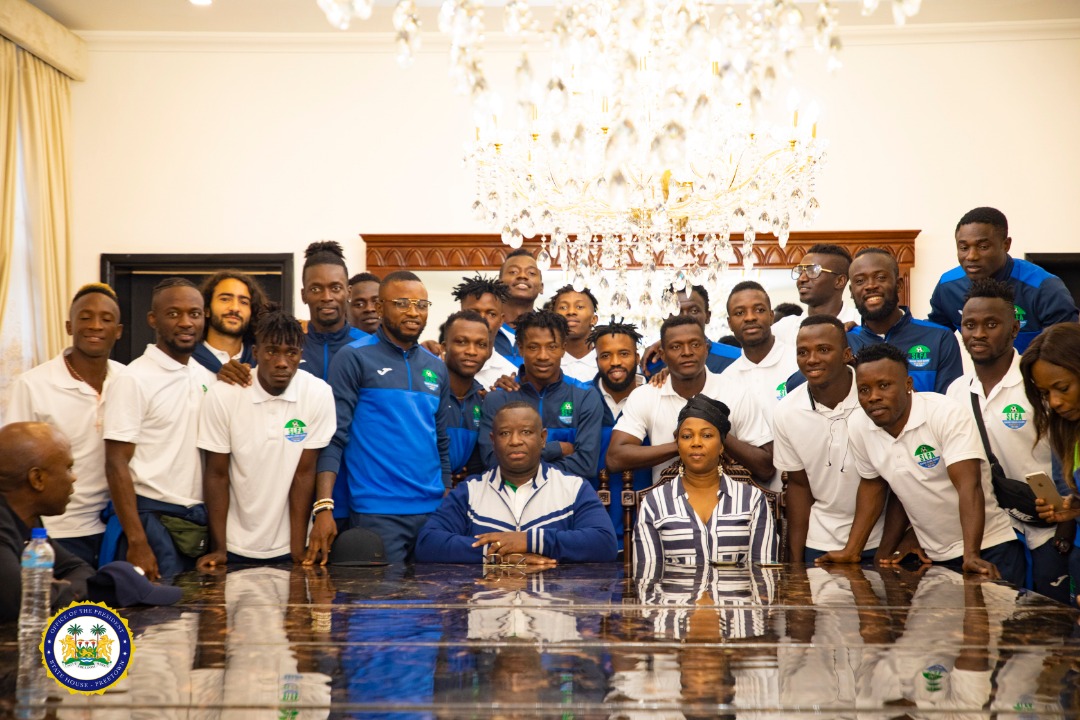 Sierra Leone's President Julius Maada Bio has extolled the Leone Stars team saying they have made the nation proud; stating that they fought a well fight even though they didn't proceed in their group stage.
President Bio made this comment on Thursday on his official twitter page following his country's exit in the group stage in the ongoing total Energies Nations Cup in Cameroun.
''we fought hard. We fought well. The boys have made us very proud. This is just the beginning. We will keep developing football in Sierra Leone and we will only get ever better'' Bio wrote on his official twitter account.
The West African nation failed to pass the group following a defeat from Equatorial Guinea after they had an opening goal from their player Pablo Ganet in the first half of play at the Stade Limbi on Thursday.
Thursday wasn't a good day for many Sierra Leoneans as they had envisioned for their team to have passed their group with even a draw. The team had a penalty opportunity in the 84th minute of the game after Ganet brought down Issa Kallon into the box which gave Sierra Leone an opportunity with a penalty which Kei Ansu Kamara missed by a saved by Jesus Owono.
It could be recalled that the 37 year old Kamara scored the penalty goal against Benin to take his nation to African Cup of nation.
Many took to social media and criticize the Major League Soccer Star for his missed penalty with some praising him and sending love messages to him and his family for a job well done adding that it was him that scored the penalty that brought the team to qualify after 25 years since the West African nation last qualified the African Cup of Nations.
''Thank you Leone Stars for the impressive performance. You wowed the continent and you did you best. We are proud of this performance. We will keep moving FORWARD and doing BETTER from here. Na ya me yone #AFCON2021 stop,'' wrote Jaime Yayah Barry, a social commentator on his Facebook account.
End of the road at AfCON. Thanks, lads, for your performance. We dust off and get ready for the next. Go, Leone Stars!' writes BBC Umaru Fofana
Meanwhile last evening, security and law enforcement officers where at the residence of the football star Kei Ansu Kamara in order to ensure security and protection over the star's house in country's capital Freetown.
The Sierra Leonean team made a remarkable history after they held the giant in Africa's football Algeria to a goalless draw in their first opening match in the tournament with their skipper Mohamed N. Kamara winning man of the match.