Outrage as Cameroon government introduces 0.2% levy on Mobile Money Transactions
By Boris Esono Nwenfor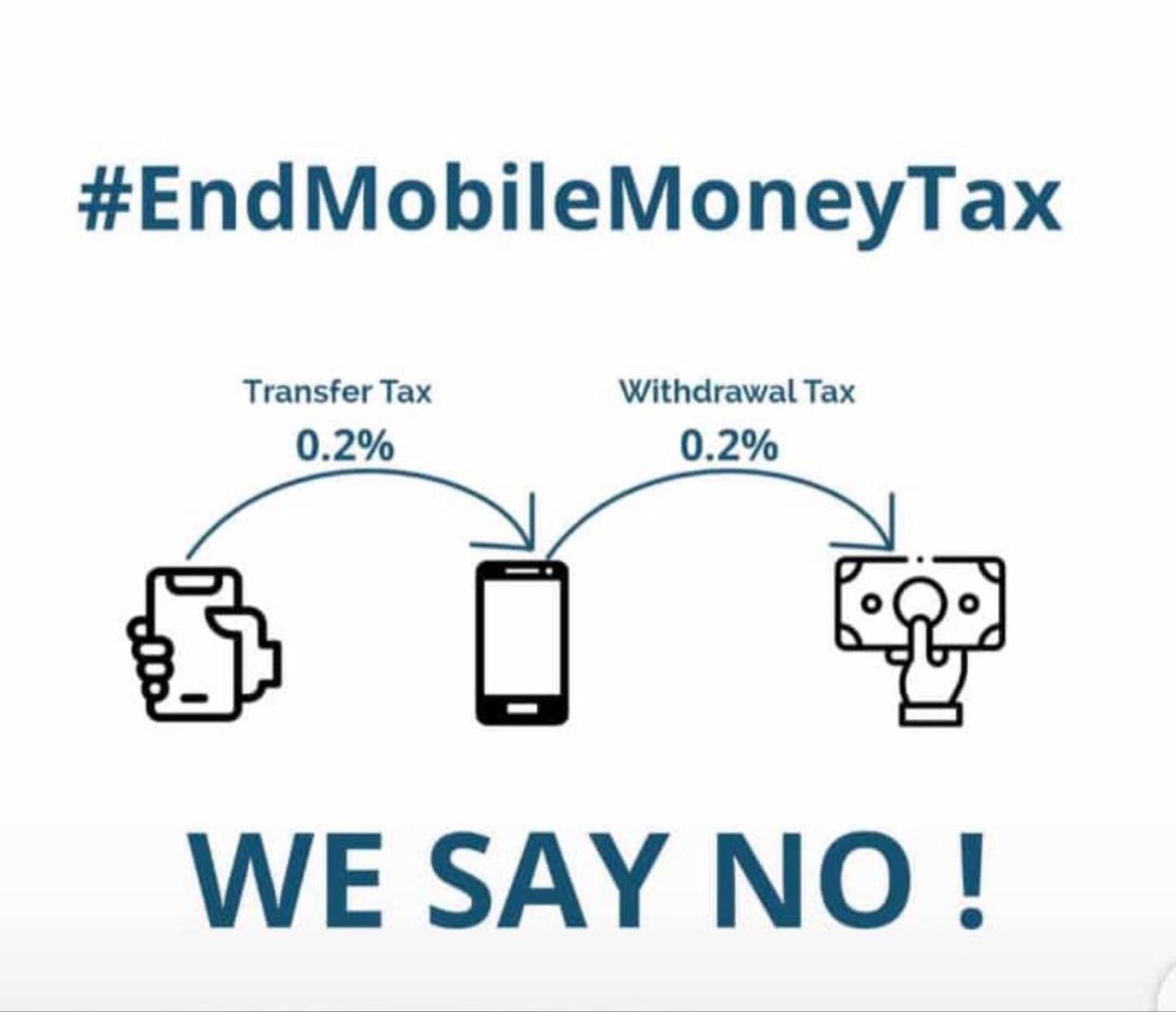 A new government tax on Mobile Money transactions that went into effect on January 1, 2022, has sparked outrage from citizens due to significant increase in cost. With many people engage in MoMo transactions (many of whom are middle income earners), this surge in prices has been felt widely.
The new levy (0.2 per cent) has increased the cost of sending, withdrawing and transfer of money in the country and beyond. Many have regard the tax as very bad and called for an end.
Sending FCFA 10,000 will cos an extra 20 francs in tax, while he person withdrawing will equally pay 20 francs in tax making the whole transaction cost 40 francs. The tax will be particularly difficult and expensive for those with huge amounts in their mobile accounts as withdrawing 100, 000 FCFA will cost you 2000 francs, 200, 000 will cost you 2550 francs while withdrawing up to 500, 000 francs will cost 4500 francs and more.
"When we stay silent, we le he oppressor know that his actions are correct. The mobile money tax is simply a bad tax because is takes he wrong segment of Cameroonian ad really does not generate much for the government," one twitter user bemoan.
"When some of us were speaking out on mad cost for AFCON or cividgate237, we were called anti-patriots. But here we ae again having o pay cos for his bad government," Rebecca Enongchong tweeted. "Who do you think pays for all those stadiums, the thousands of luxury vehicles bought for officials, the gifts from the Head of State? We do. We all do."
"So, I personally think we are approaching this from the wrong end. Our taxes will always increase because the government is simply spending too much, wasting too much…" Rebecca Enongchong added.
Another tweeted user called on Cameroonians to be forceful and called for an end to the tax. He said: "Cameroonian youths must be agile and forceful in their demands and expectations of leaders. We need to criticise constructively and demand better. Don't be an ignorant youth, read wide and speak with conviction. Cameroon will need you!"
It is still uncertain if many will be utilizing momo transactions as before looking at how much they will have to be spending to make transactions. The rush to remove money stored in accounts has not yet set in but a few have already started emptying their accounts. Some are already looking for other alternate means such "Express Union" that for now has not increased charges.
Cameroon is, however not the first African country to put some sort of a levy on electronic transactions. Tanzania in July had waived a pre-existing 10% tax on Mobile Money transactions due to the COVID-19. Vodacom and Airtel, however, successfully lobbied to remove a mobile money tax and he Tanzania regulators cu he levy by 30 per cent a few months later.
Similarly, a 1 per cent tax on mobile money transactions in Uganda was cut in half after sector protest. Airtel Africa scrapped all fees on transactions of any size conduced within is 14-naion network across South Africa, a measure that remains today.