Optimism for stained relations to be restored soon as President Museveni sends his son to Rwanda for more talks.
By Jean d'Amour Mbonyinshuti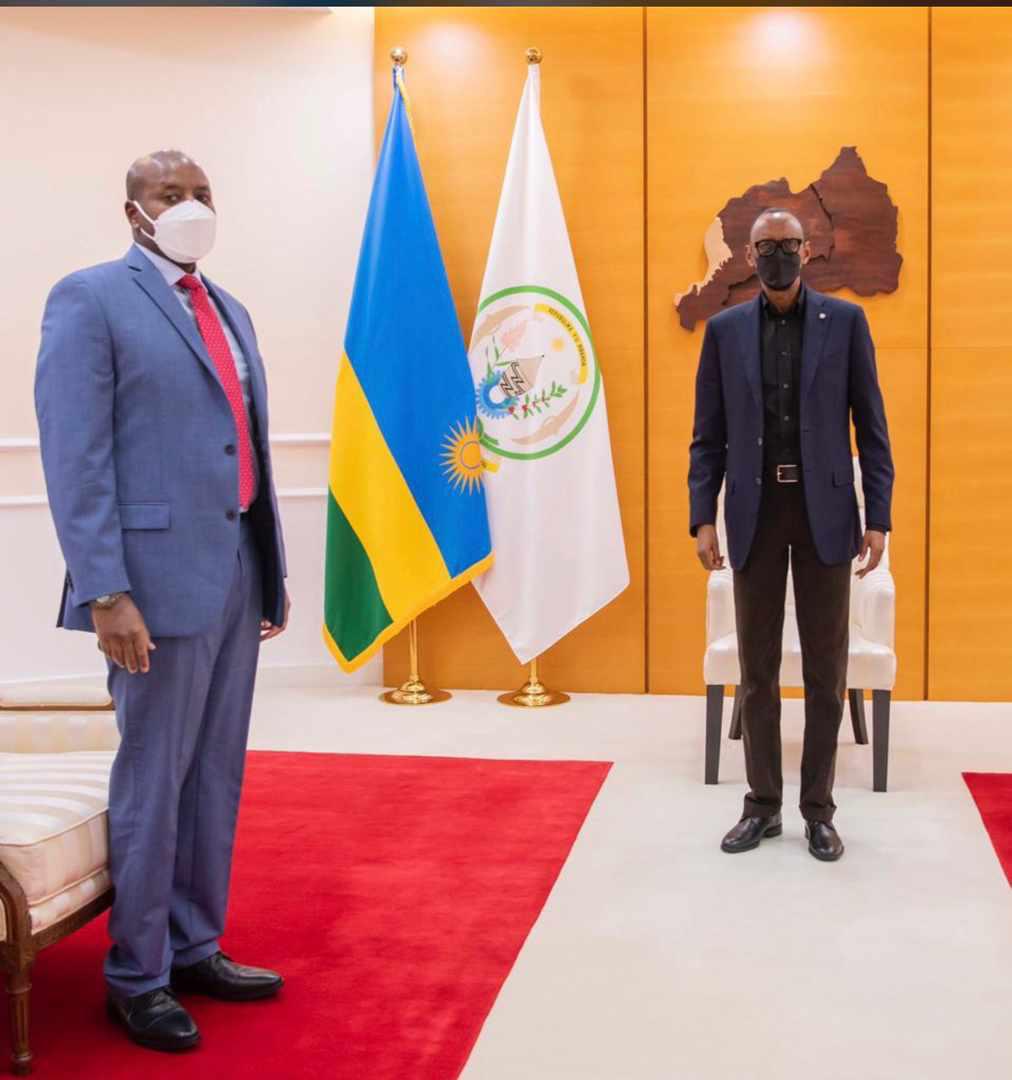 As talks between Rwanda and Uganda's top officials are ongoing, optimism and hope continue to grow that the strained relations between two countries could be restored in the near future.
The hope comes as Uganda continues to send top officials in the military and politicians to visit Rwanda with messages from President Yoweri Kaguta Museveni on how to mend the stained relations.
 The latest Ugandan official to visit Rwanda is Museveni's first son Brig. General Muhoozi Kainerugaba, Museveni's Senior Presidential Advisor in charge of special operations and Commander of land Forces who met president Kagame on Saturday, January 22, 2022 and the two discussed relations between the two countries.
 The bilateral relations between the two neighboring countries became worse in 2017 as Rwanda accused Uganda of supporting dissidents who used the country as a base to destabilize Rwanda.
Rwanda also accused illegal detentions, torture and illegal deportation of its citizens in the Eastern African Community should be free to move from a country to another.
On the other hand, Uganda had accused Rwanda of sending spies to spy on its territory. Rwanda had vehemently denied such allegations.
 "President Kagame and General Muhoozi Kainerugaba had cordial, productive and forward looking discussions about Rwanda's concerns and practical steps needed to restore the relationship between Rwanda Uganda," reads a tweet from Urugwiro Village, the Rwanda's presidency offices.
Both the President and General Muhoozi also had lunch together as the former hosted the latter at Urugwiro Village.
 Following the official visit, General Muhoozi thanked president Kagame who he had earlier this week called his uncle and warned anyone who could want to attack him stressing that whoever would do so would be attacking Muhoozi himself as well.
  "We had very cordial and in-depth discussions about how to improve our bilateral relations,"  he said on twitter. I am confident that under the leadership of our two presidents we shall be able to quickly restore our historical relations," Muhoozi tweeted.
 General Muhoozi becomes the second Ugandan official to visit Rwanda in just one week. Earlier last week, Ambassador Adonia Ayebare, the Ugandan Permanent Representative in the United Nations in New York was in Kigali to transmit a special message from President Museveni of Uganda.
 Ayebare also doubles as President Museveni's Special Envoy to Rwanda. Analysts say that the general Muhoozi visit is yet another sign that relations could soon be restored so that citizens from either country can trade with one another.