Mauritius – COVID-19: The deadline for the administration of booster dose extended to 19 February 2022
The Minister recalled that the existing regulations were amended under Section 13 of Quarantine Act 2020 so as to redefine the status of 'fully vaccinated' against COVID-19.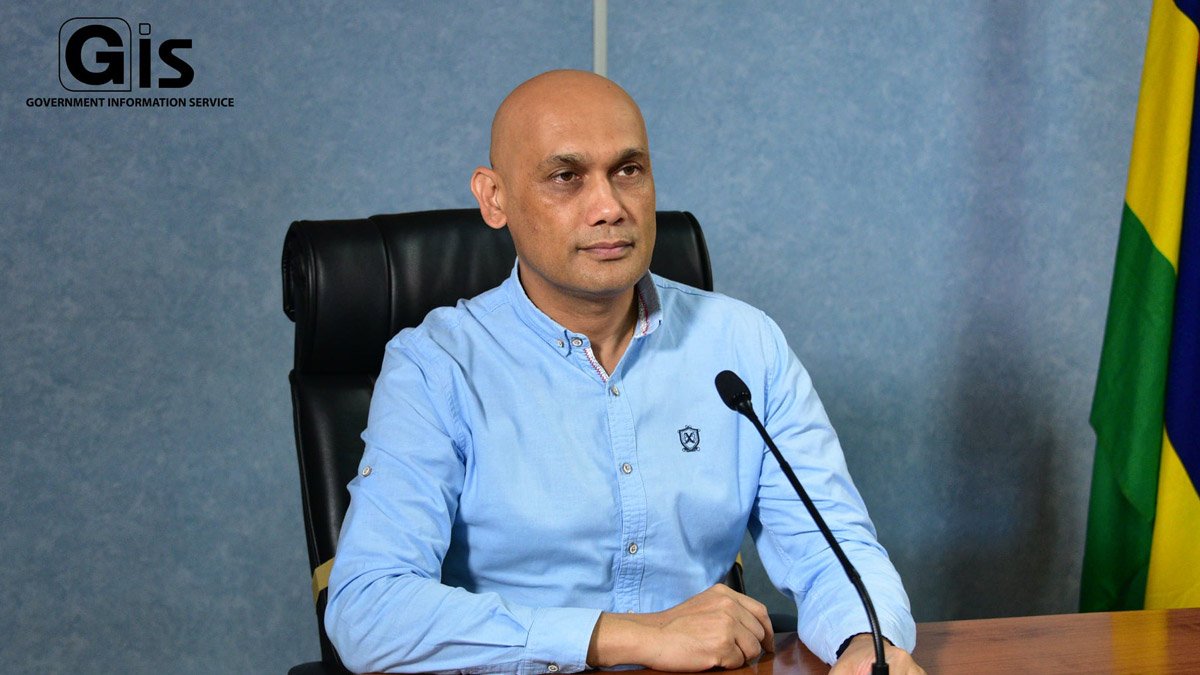 The deadline for the administration of the booster dose in order to obtain the 'fully vaccinated' status against COVID-19 has been extended from 15 January 2022 to 19 February 2022.
957,029 persons have received a first dose of a COVID-19 vaccine.
920,741 persons have been inoculated with a second shot of a COVID-19 vaccine.
247,259 persons have received a booster jab.
51,228 teenagers have been vaccinated with a first dose of a COVID-19 vaccine.
39,265 teenagers have received their second jab.
*Source Republic of Mauritius
He further outlined that the booster dose is being administered across vaccination centres from Monday to Friday (09 hours to 15 hours) in alphabetical order to those who have already received two doses of AstraZeneca, Covaxin, Covishield, Sputnik and Sinopharm four months ago and to those who have received their first dose of Johnson and Johnson vaccine four months ago. Dr Kowlessur pointed out that there are currently twenty-six vaccination centres that can each inoculate some 800 to 1,000 persons on a daily basis and added that over the last five days, some 14,000 vaccines were administered daily across vaccination centres. On this score, he underlined that the Ministry of Health and Wellness, on a daily basis, issues communiqués to inform the public where the booster doses and first doses are being offered and in which vaccination centres. In addition, five mobile teams are currently deployed across the five regional hospitals of the island for the administration of vaccines to healthcare personnel and high-risk patients. The Johnson and Johnson vaccine is being administered as first dose and booster dose to those aged between 18 to 39 years, he stated. Dr Kowlessur underscored that as from Monday 17 January 2022, four mobile teams will be deployed in colleges and two other teams will be dedicated to the vaccination of the hotel industry, AML, Air Mauritius and customs personnel. As regards digitalisation of vaccination passes, he indicated that the Ministry of Health and Wellness is working in collaboration with the Ministry of Information Technology, Communication and Innovation to upload same on the system. At present, the data of some 40,000 persons who have received their booster dose have been uploaded and fed to the system, he informed.
The Minister of Health and Wellness, Dr Kailesh Kumar Singh Jagutpal, made the announcement this afternoon, during a press conference, held at the seat of his Ministry, in Port-Louis. The member of the vaccination committee and Officer-in-charge of the planification aspect of the national vaccination campaign, Dr Kowlessur, was also present. At the outset, the Minister recalled that the existing regulations were amended under Section 13 of Quarantine Act 2020 so as to redefine the status of 'fully vaccinated' against COVID-19. He emphasised that after much consideration and analysis, the Cabinet, which met today, agreed that the deadline of 15 January 2022 for obtaining the 'fully vaccinated' status should be extended to 19 February 2022, to provide the population with sufficient time to get inoculated with their booster dose. The Health Minister stressed that there will be no further extension after this deadline. Furthermore, Dr Jagutpal listed some of the premises which will be accessible to individuals who are 'fully vaccinated' and children aged under 18 years old. These include: educational institutions such as nurseries, schools and universities; health institutions (accessible to those going for treatment); residential centres for elderly and children; boys and girls' hostels; reform institutions; airport and the parking of the airport, including the airport of Rodrigues Island; the port including Port Mathurin in Rodrigues; police stations; Fire and Rescue Services stations; beauty and hair saloons; restaurants, snacks and pubs; hotels; sports complexes; cinemas and theatres and; health clubs. The Health Minister also indicated that till today, the Johnson and Johnson vaccine was being proposed as booster dose for those aged between 18 and 39 years old, and the Pfizer BioNTech vaccine for those aged 40 years and above, to adolescents aged between 12 and 17 years old and high-risk patients. On this score, Dr Jagutpal announced that as from Monday 17 January 2022, the Pfizer BioNTech vaccines will be available as a first dose to all unvaccinated Mauritians and residents aged 40 years and above. In addition, the Minister underlined that 14 duly registered private clinics for vaccination purposes will be authorised to administer the Pfizer BioNTech vaccine to all eligible persons. As regards consent forms given to fill at vaccination centres, the Health Minister appealed to the population to give accurate and correct information to facilitate the digitalisation of information so as to ease follow-ups and updates. He also urged citizens to cooperate with the Officers working at the vaccination centres in cases whereby the daily vaccination limit of 800 to 900 has been reached. Dr Jagutpal stated that Mauritius is expecting a donation of some 200,000 Moderna vaccines from France soon, as well as a shipment of the paediatrics Pfizer BioNTech vaccines scheduled for April 2022. As for Dr Kowlessur, he provided the following information: