Malawi schools open despite Covid19 scare
By Joseph Dumbula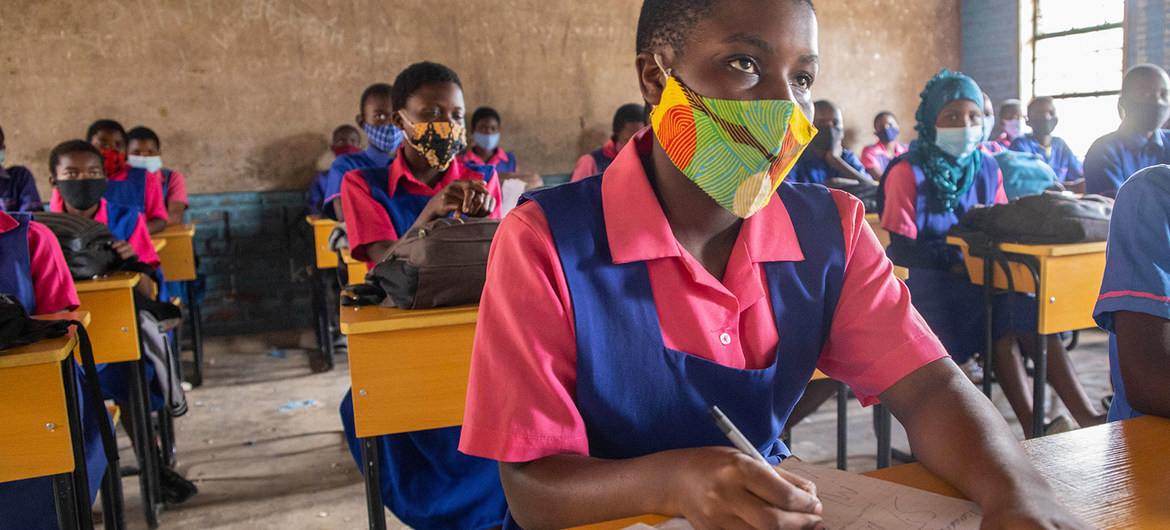 Schools in Malawi have now opened despite a recent Covid19 fears perpetuated by a rise in new infections and deaths.
Currently, Malawi has in total recorded 76,801 cases including 2,386 deaths with case Fatality Rate is at 3.11% and about 70 deaths recorded in the last thirty days.
But government insists schools must adhere to strict Covid19 protocols in a bid to avoid any cases.
'' All institutions are required to ensure that all students and staff adhere to all COVID-19 prevention protocols (physical distancing, mask wearing, sanitizing / hand washing, decontamination of frequently touched surfaces and vaccinations) and updated standard operating procedures. Students are required to provide their own masks.'' reads a joint statement by the ministry of health and education.
Government has since said that Pfizer vaccines are now available in health facilities for age groups 12-17 years.
It reads: ''In keeping with the latest guidelines from Ministry of Health, parents are strongly encouraged to use this opportunity to have their children vaccinated. Students aged 18 years and above and members of staff are also encouraged to get vaccinated with the other available COVID-19 vaccines.''
The ministries also reinforced screening for students when they arrive on the first day.
Schools have been tasked to screen all learners in boarding schools for they will be symptoms of COVID- 19 (fever, cough, scratchy / sore throats, body pains, loss of taste and smell etc.)
There has been a prolonged delay in opening of schools before as a surge in infections rose from last year.