Kenya:Two more lives lost as insecurity escalate in Lamu
By Samuel Ouma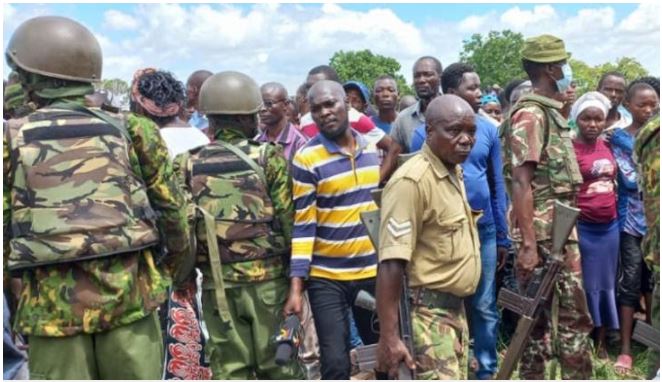 Two people have been killed following fresh attacks in Lamu County, Kenya's coast.
The Sunday night incident saw Majembeni area residents flee their homes. The majority of those who fled their homes were forced to spend their night in the cold.
Those behind the attack are yet to be established, but the investigations are ongoing.
Another person was killed following a fierce shootout between security officers and shooters the same night.
"Terror event in Kibaoni, Lamu West in Coastal region. One person killed in an exchange of gunfire between security forces and jihadist in Kibaoni area of Mpeketoni, Lamu County," states part of the police report.
A few days later, four police officers were killed when their vehicle was attacked by a rocket-propelled grenade and bullets in the Milihoi area.
The officers included Sergeant Isaac Okodoi, corporal Hosea Kimutai and constables Peter Parsayo and Mohamed Guyo.
Seven other civilians were slain early last week in mysterious attacks.
The government had imposed 30-day dusk to dawn curfew in some parts of Lamu dubbed as "Disturbed Area".
A multi-agency security team has also been dispatched to the areas to restore peace and order.
Ethnic profiling, which is linked to political leaning around elections, the upcoming voter registration campaign, and property conflicts, are being held up by authorities as the fundamental causes of the current attacks.
In a meeting with Lamu County's elected leaders held on Friday, Interior Cabinet Secretary Dr Fred Matiangi discussed the current security situation in the county.
The meeting was attended by Governor Fahim Twaha, Senator Anwar Loitiptip, Woman Representative Ruweida Obbo and Lamu West MP Stanley Muthama.
A leadership forum comprised of elected and non-elected opinion shapers in the county was formed due to their decision. The group will find answers to challenges that fuel instability and conflict in the cosmopolitan county.