Kenyan Minister Adopts A Forest Block For Restoration
By Samuel Ouma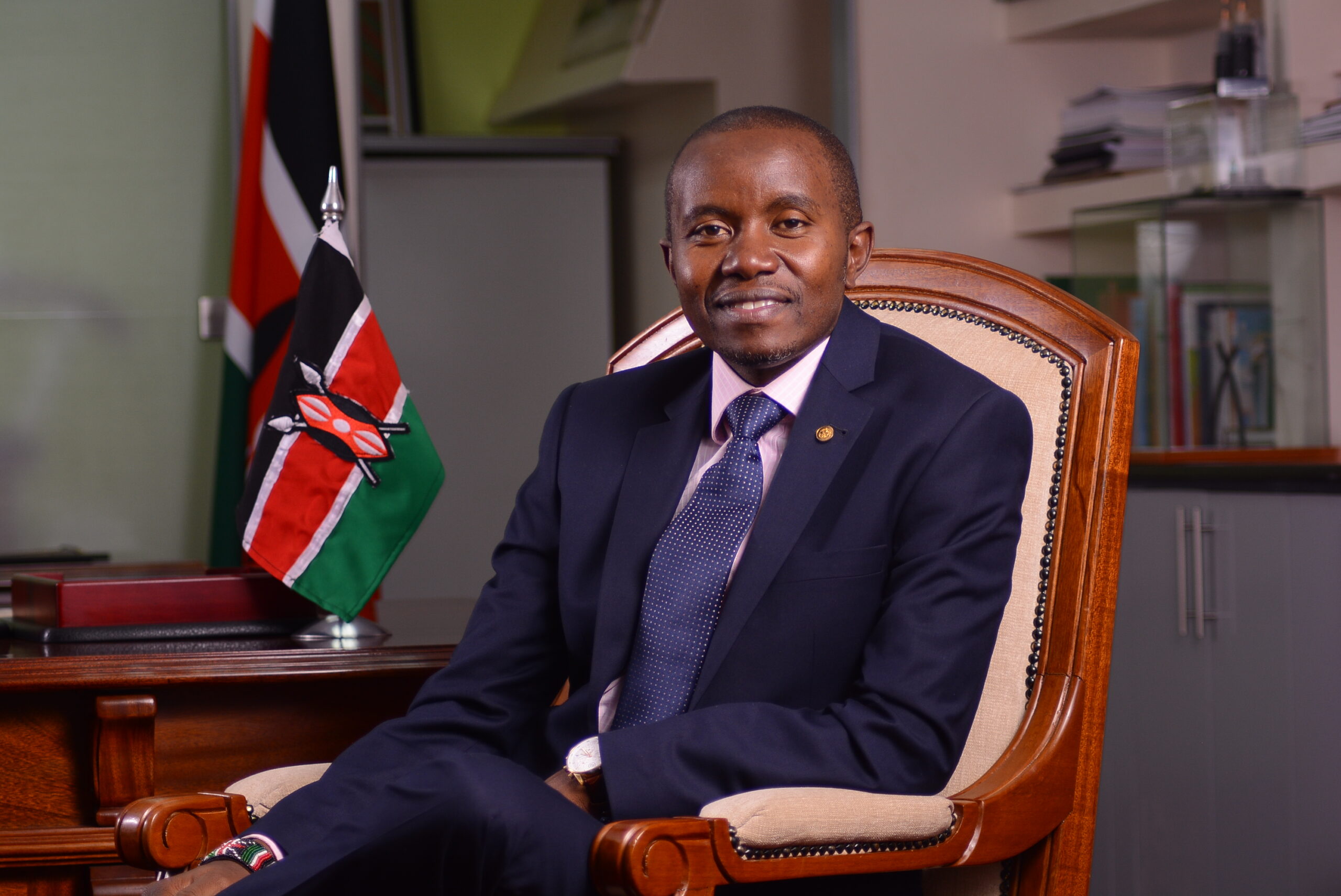 Kenya's Cabinet Secretary Ministry of ICT, Innovation and Youth Affairs, Joe Mucheru, has adopted part of a degraded forest area in Kiganjo Forest Block of Muringato Forest Station, central Kenya to rehabilitate and restore it.
On Wednesday, CS Mucheru and Kenya Forest Service (KFS) signed a framework of collaboration that would see the former support the restoration of 150 Hectares of the forest over three years.
During the period, Mucheru will provide resources that will be used to rehabilitate the portion through tree growing while collaborating with the local community through existing Community Forest Associations (CFAs) to implement the process.
The signing of the collaboration was presided by the Chief Conservator of Forests (CCF) Julius Kamau, EBS.
"Kenya Forest Service has signed a Framework for Collaboration with the Cabinet Secretary Ministry of ICT, Innovation and Youth Affairs, Joe Mucheru," read part of a statement released by KFS.
Speaking during the signing ceremony, CS Mucheru stated that the need to safeguard the environment for the country's good compelled his actions to take up the initiative.
He alluded to the youth in the country relating to examples from the society since their actions are shaped up by learning from actions as opposed to words that are merely mentioned.
The CS also pointed to ICT SAGAs in the promotion of forestry, citing Konza Technopolis, which has established a 400,000 capacity tree nursery which they are expanding for the project's needs to produce up to 10,000,000 million tree seedlings.
In his remarks, the CCF appreciated CS Mucheru for becoming the second individual in the country, after World Marathon Record Holder Eliud Kipchoge, to adopt a forest block for restoration and complement government efforts towards the achievement of 10 per cent tree cover.
The CCF also hosted CS Mucheru on a guided tour of the KFS Forest Information Centre to appreciate the technology input by the Service aiding in forest conservation, management and protection.
Also, during the discussions, the CCF leveraged support in further strengthening the dynamic telecommunication needs of the Service to connect all forest stations in the country.
He noted that most telecommunications masts in the country are installed within KFS jurisdiction.