Is Cameroon missing a golden opportunity with AFCON in 2022?
By Serge Banyongen, Alexie Tcheuyap & Rebecca Tinsley*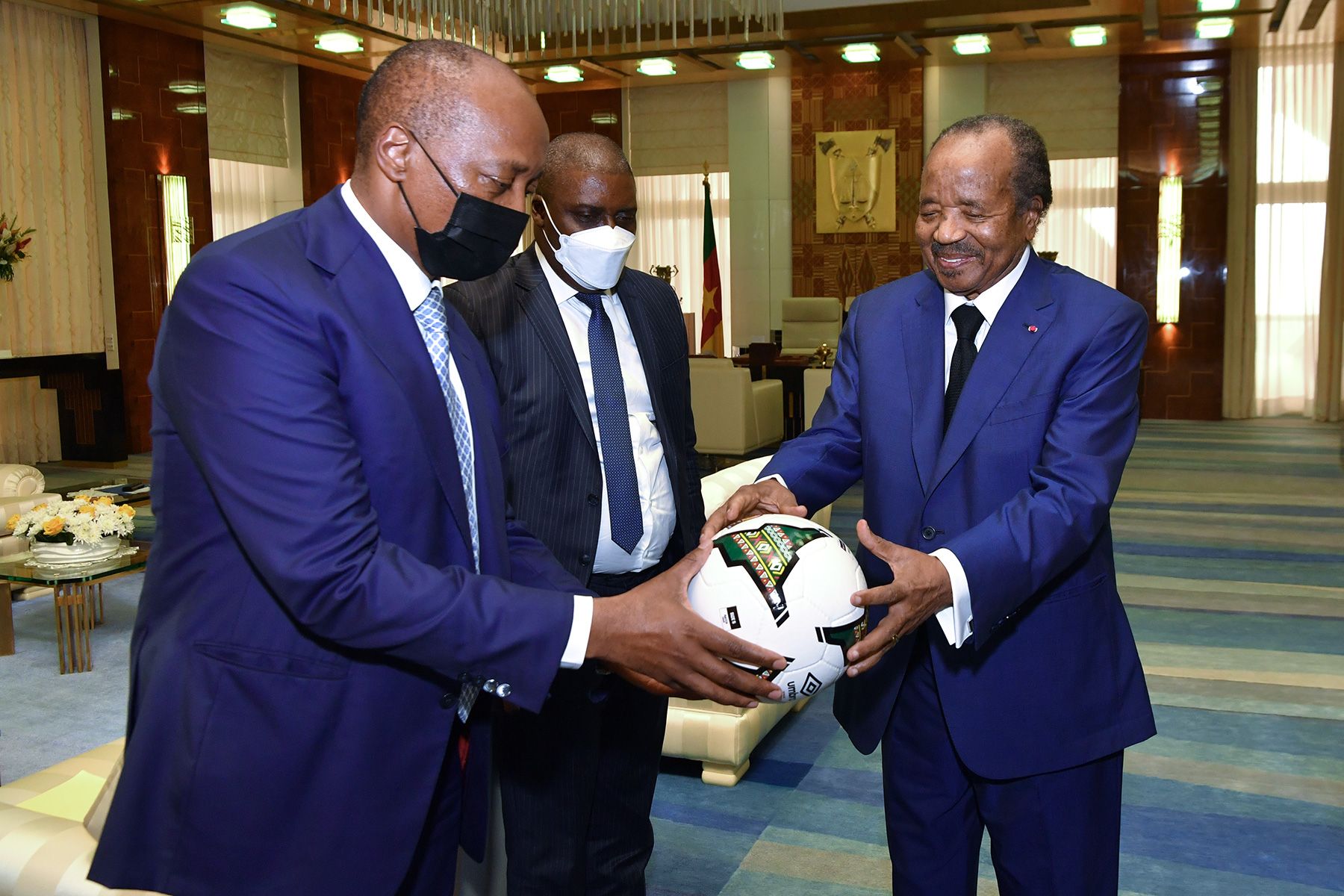 The new year is always an opportunity to make a fresh start. This January is particularly important for Cameroon, the Central African nation that will begin hosting AFCON, the Africa Cup of Nations, in a few days. Unfortunately, the current game plan risks further inflaming the current divisions in the country.
For the past five years, armed conflict has devastated the English-speaking regions of Cameroon, with atrocities on both sides. Hundreds of thousands of civilians are internally displaced and in refugee camps. Nearly one million children are unable to attend school. The economy is shattered and casualties are rising on both sides and among the civilian population. The crisis continues to grow more deadly.
With AFCON and the new year, Cameroon's leaders could lay the groundwork for a peace process by releasing political prisoners, declaring a cessation of hostilities, and presenting a road map for peace negotiations. Unlike President Biya's policy of denial, which has been shown to lead only to deadlock and despair, each of these gestures would allow for progress toward peace and an end to the chaos.
Despite the wishes of some ruling party communicators, the government missed a golden opportunity to score its best penalty shot of the 2021 year. Instead, it doubled down on its repressive actions by sending over 47 opposition party members to prison, punishing them for exercising their constitutional right to free speech. As separatist attacks in the English-speaking regions have grown more sophisticated, with armed groups using improvised explosive devices (IEDs) against state defense and security forces, the government has retaliated against civilians with impunity. Respected impartial global human rights groups describe the actions of various armed actors as crimes against humanity.
It is not surprising, therefore, that international media focus on two risks to players participating in AFCON: health risks from COVID-19 and threats of violence from the Anglophone Crisis. Behind these growing risks lies a fundamental problem of poor governance, as illustrated by "COVIDgate," the "disappearance" of US$335 million allocated by the International Monetary Fund (IMF) to counter the spread of COVID-19. Last month, in the town of Bamenda, special forces reacted to a separatist IED attack not by arresting any perpetrators, but by burning civilian homes and executing some potential witnesses (Dec 8, 2021).
Pardoning to build trust
The release of political prisoners would be a salutary gesture and a strong message that the Biya government is sincere in its search for peace. It would also illustrate a desire to be a responsible and stable state. It would demonstrate that the opposition is part of the social and political fabric of the country and would allow for the reunification of families shattered by long imprisonment for political reasons. As the case of South Africa shows, forgiveness is essential to any peace process. With an important and generous act of this magnitude, President Biya would become a greater leader in this conflict than he has been to date, able to move beyond anger and emotion to pave the way for true reconciliation.
Clearing the field by making a peace offensive
Sports can be a powerful peacemaking tool. The Cameroon government's military action should be shelved during AFCON in favour of fancy ministerial footwork to advance peace talks. With 20% of Cameroon's population grieving and struggling in deplorably insecure conditions in the English-speaking zone, in fear of both separatist and state violence, the moment is ripe for Cameroon's leaders to dribble the ball toward the goal of peace.
Pride in the Indomitable Lions national team should lead the Cameroonian government to champion every citizen's legitimate desire to enjoy the matches during AFCON. Releasing prisoners and announcing a pause of hostilities would be a bold and fatherly move in the right direction, to de-escalate the conflict and reveal a pathway for genuine mediated peace negotiations.
No magic wand will end the Anglophone Crisis overnight. However, history shows that steps toward long-lasting peace and security can be achieved by seizing windows of opportunity, such as AFCON and the fresh start of 2022. It is time for the voices of nonviolence and reconciliation to prevail in resolving this conflict. Hawks and hardliners from both sides have long been steering the dynamic with the dire consequences poisoning the national conversation and polluting social media. President Biya and his government are facing an open goal for this brief time. Are they sharp enough to take the kick?
The eyes of the football-loving world are on Cameroon. The Government of the Republic must not persist in unproductive punishment when it could instead score the decisive goal for a more stable state, and a peaceful and prosperous future.
*Serge Banyongen, PhD, is a fan of the Indomitable Lions and a lecturer and researcher at the University of Ottawa.
*Alexie Tcheuyap FRSC is Professor of French and Postcolonial Studies, Associate Vice-President and Vice-Provost, International Student Experience at the University of Toronto. He is a Fellow of the Royal Society of Canada.
*Rebecca Tinsley is a journalist and the founder of Network for Africa and Waging Peace. Her most recent novel is When the Stars Fall to Earth.