Ghana: Growing Concerns from Investors Over Debt Crisis
By Mariam Naa Dedei Aryeetey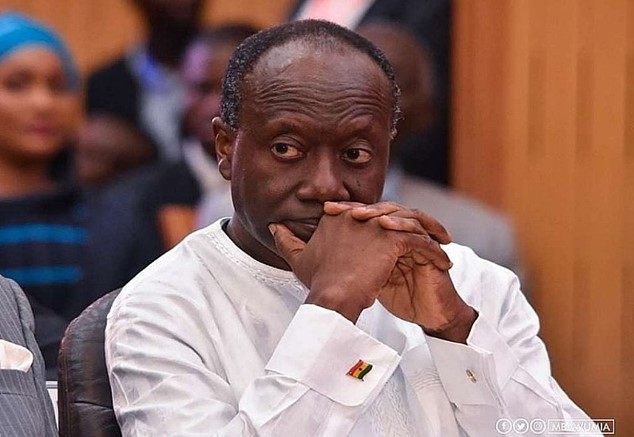 The Bond investors are no longer interested in lending any further to Ghana as the era of cheap money draws to an end. Within the last 10 days, there has been a 10% slump in the country's dollar bonds, moving deeper into distressed territory.
Investors deduce that, re-financing debt in the Eurobond market won't be an option as central banks prepare to increase interest rates after a prolonged period of monetary easing.
Spreads on Ghana's dollar sovereign debt rose to an average 1,105 basis points on Wednesday, from 683 basis points in September. According to the Bloomberg index, $27 billion external debt was the worst start to the year for emerging markets, expanding losses by 14% last year's.
Investors are questioning whether the region's second-largest economy will be able to sustain its current debts levels considering that it is currently closed out of the international bond market. According to data compiled by Bloomberg, Ghana's national debt of 4,444 rose from 31.4% eight years ago to 81.5% of gross domestic product at the end of last year.
Investment Director at London-based Aberdeen Standard Investments, Kevin Daly said, "The market has woken up to the fact that this is a country with a lot of outstanding bonds. Last year, a lot of people came in overweight positions and a lot of them have started to throw in the towel."
Ghana's $750 million bonds which mature in March 2027 fell 10 cents this month to 79.4 cents against the dollar on Thursday, with yields closing at 14%. According to the Bloomberg Treasury Index, 13 of the 14 Ghanaian dollar bonds are trading at an additional premium of at least 1,000 basis points, lending further credence to the country's weak sovereign credibility.
Portfolio Manager at the London-based Amundi said, 'I don't expect them to default in 2022, as they have enough foreign-exchange reserves, but it's a problem in the medium to longer term, as Ghana has lost access to the Eurobond market for rolling over debt.
They have too much debt for the size of the economy and investors have lost conviction in the government's willingness to consolidate spending and take necessary steps."
After the government failed to pass the infamous E-levy tax through parliament in November, investors now question whether it has the political capital to pass bills aimed at limited spending or mobilizing domestic revenue through further taxes.
By opposing the tax reform and plans to remove subsidies on imports of pharmaceutical and automobiles, the government is expected to have difficulty in meeting the fiscal deficit target of 7.4% this year from 12.1% last year.
Carlos de Souza, who oversees the 3.8 billion loan at Vontobel Asset Management said, 'At this point, we are not motivated to tackle issues in Ghana, perhaps until the government integrates its finances more meaningfully. A U.S dollar bond fund for developing countries is located in Zurich''.