Ecobank taps into AFCFTA Source of Commercial Support to Leverage Zimbabwean Companies.
By Nevson Mpofu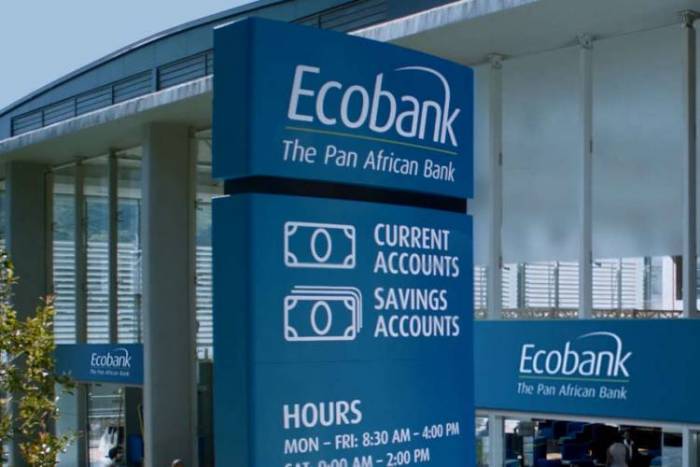 Ecobank a Pan-African banking conglomerate has leveraged full support to Zimbabwean companies looking at tapping into African Continental Free Trade Area. AfCFTA.  Companies have extended knowledge that their interest in the AfCFTA is a footstep ahead of time in a dynamic changing world.
AfCFTA, the Pan-African financial institution looks at strongly leveraging on its strong African foot-print.  Commercial events follow the full operational capacity of AfCFTA at a large scale since January 1 , 2021 . It is expected to be the largest body since formation of World Trade Organisation in a fast developing continent.
Africa is bellowing at a population peg of 1,2 billion people of which economic experts are drawn out of active human capital , knowledge utilization and development focused vision for growth and development . This is a striking force of the regional organisation fully fledged to fly the wings of the economic globe.
Owing attention to this footage, Zimbabwe is looking forward its companies to make strides towards the marketing of its commercial institutions in an expected middle income economy by 2030. Because of this,  Eco-Bank is working with firms to take advantage of un-folding opportunities .
At a high note to greater and maximum extent, AFCFTA stands to increase trade among countries in Africa which currently ranges between 15 and 18 percent. It as well strengthens capacities of African companies to access and supply world markets.
Harare- Ecobank Head of Corporate Banking Christopher Mutasa puts it straight that AfCFTA presents numerous opportunities for most local companies. This, he says is making the country go strong and gets into lucrative markets for competitive business at global level. Considering its penetration in many countries, the organisation is taken serious in the region as a whole.
'' AfCFTA presents numerous opportunities for most local companies. Considering our presents in 33 countries you would find that we are well aware of various markets and their requirements.''
''Any Zimbabwean company that needs to get into a certain market in Africa , we are able to come up with the proper trade advisory solutions and financial instruments to make sure that those companies are able to tap into that''.
''Eco-Bank is positioned to assist in the new market. We identified companies working with ZIMTRADE. Risk of Intra-Trade is lack of information about market players ''. , he said.
AfCFTA came into existence and vitiation of fruitful plans on 21 March 2021 .It became effective on May 30 2019. It had 24 countries with instruments of ratification. Operational phase was launched during the 12th extra-ordinary session of the assembly of the union on the AfCFTA in Niamey Niger in July 2019.
. The Pan-African financial institution handles issuance of credit and guarantees mostly for supply of critical essentials such as goods on demand like cooking oil and fuel. AfCFTA provides financial support for countries' strategic sectors.
Africa's goal is for inclusive development. This is the concrete manifestation of the Pan-African drive. AFCFTA boosts Intra-Trade. It concretizes mutual trade agreement, creates a single market for goods and services in a swift flow of undisturbed business. This stands as the main objective. Overally the Trade Pact vehicle is meant to drive Africa for global competition.