DR Congo: Jean-Marc Kabund resigns from National Assembly Post
By Badylon Kawanda Bakiman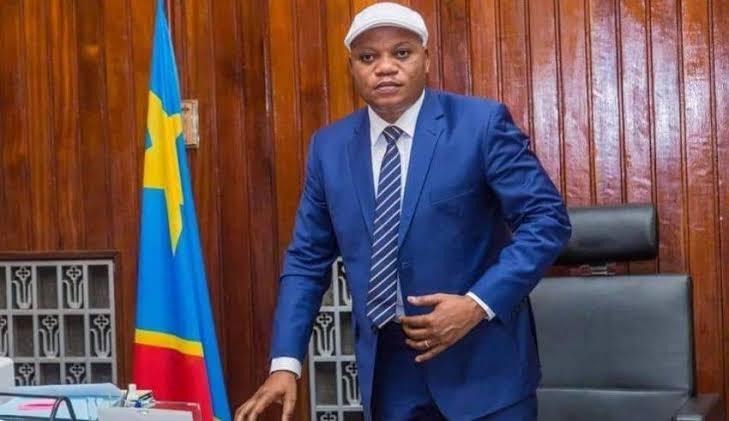 Jean-Marc Kabund is no longer First Vice-President of the National Assembly of the Democratic Republic of Congo (DRC). Since January 18, 2022, he has officially submitted his letter of resignation to the office of the lower house of parliament.
This resignation follows the fact that the soldiers of the "Republican Guard" went to vandalize his residence located in the commune of Limete in Kinshasa, the capital.
After this act, Jean-Marc Kabund had expressed himself on his twitter account in these terms: "Today I take the decision to resign from my duties as 1st Vice President of the National Assembly. Thus begins a new page of history, which will be written with the sweat of our brow, which will flow every day that we will face bullying, humiliation and torture.
In this post, Jean-Marc Kabund did not mention the reasons for his resignation. However, this resignation comes two days after the incidents that pitted his bodyguard against an element of the Republican Guard. In fact, a member of the Republican Guard was disarmed on the ''Poids lourds street'' by police officers responsible for the security of the interim president of the UDPS.
Kabund is a member of the UDPS (Union for Democracy and Social Progress), the current ruling party.
In a statement released on January 19, 2022, a group of UDPS deputies acknowledged the resignation.
National deputy Kabund had been elected on February 3, 2021, first vice-president of the National Assembly. He thus regained a position he had already held at the beginning of the legislature, before being ousted by a petition initiated by MP Jean-Jacques Mamba.
The latter accused him of militancy and of discrediting the lower house of Parliament after alleging that the organization of a Congress cost US$7 million. Jean-Jacques Mamba had then sent letters to Kabund asking him to provide elements and the budget for a Congress. After three unanswered letters, the MLC deputy initiated a procedure that led to the dismissal of Jean-Marc Kabund (END).