China to increase investment in Kenya
By Samuel Ouma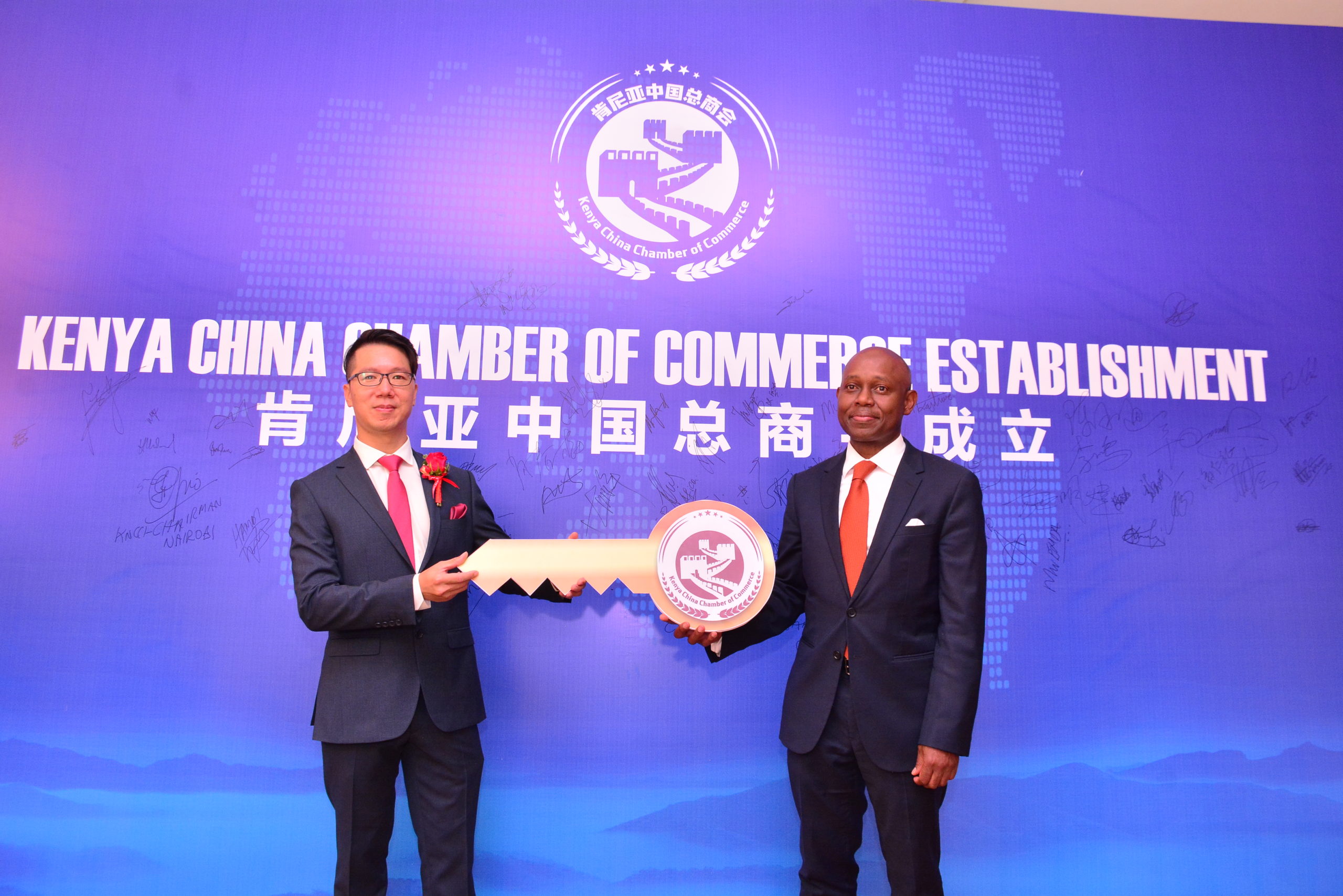 Tim Chen, the China Chamber of Commerce chairman, has disclosed that China will expand investment in Kenya to balance the trade.
Mr. Chen delivered his remarks in Nairobi alongside Julius Opio, the Nairobi Chapter President of the Kenya National Chamber of Commerce and Industry.
In a joint press conference, the two leaders praised the recent signing of six Memorandums of Understanding (MOU) between the governments of Kenya and the People's Republic of China (PRChina).
The MOUs cover various topics, including commerce, investments, and digital innovation.
The signing of the agreements was presided over by China's foreign minister Wang Yi and Kenya's foreign minister Raychelle Omamo.
According to Chen, the agreements will help to enhance the interaction between the business groups in Kenya and China.
"Our goal is to connect businesses in both nations with possibilities, to facilitate commerce, and to assist in the resolution of import and export obstacles." These memorandums of understanding are particularly important, as we need to promote Kenya's agro-processing industries through value addition," Chen explained.
Similarly, Mr. Opio lauded the courageous actions made by the two countries, describing them as revolutionary.
"This is a tremendous opportunity for both countries because trade and trade-related problems, as well as investment, are fundamental to their respective economies. This is an area in which we look forward to strengthening, deepening, and ultimately solidifying our position," Opio added.
At the signing of the memorandums of understanding, Cabinet Secretary Omamo stated that the accords are critical to the development of Kenya.
To enhance trade and lower the trade deficit, the governments of both nations signed a memorandum of understanding on forming an international working group to tackle tariff and nontariff barriers between their respective countries.
Kenyan Foreign Affairs CS Omamo stated that the two countries had committed to explore greater collaboration in agricultural value addition, capacity building, and trade facilitation for Kenya's agricultural products.
They also signed two protocols to improve bilateral trade, particularly about exporting avocados and aquatic products to China, which will be of particular benefit.
Omamo added that China had contributed 10,000 tonnes of rice to families impacted by the covid-19 outbreak, according to the official website.