Cameroon: Former CRTV Director-General Amadou Vamoulké Marks 2000th Day in Detention
By Boris Esono Nwenfor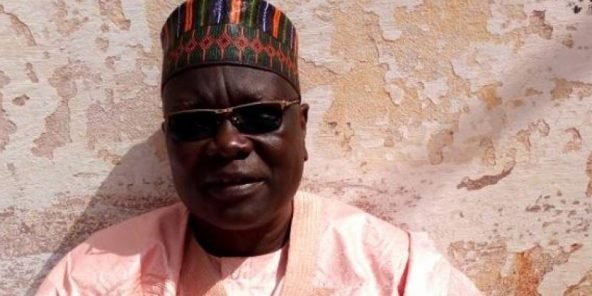 January 19, 2022, marked a milestone for former Director-General of the national broadcaster Cameroon Radio Television, CRTV, Amadou Vamoulké, who has been in detention without trial for two thousand (2000) days, and counting. He has so far spent five and half years without being convicted.
Human rights groups and other organizations have constantly accused the Cameroonian authorities of using Operation Sparrowhawk to quash dissent in the country and water down the opposition party.
Lawyer for Vamoulke, Alice Nkom, says his trial has been "unequal" and has "unfounded accusations". She said: The evidence against him has almost all been dismissed. There are not enough charges to allow a debate."
The trial of Amadou Vamoulké has been adjourned ninety times, making it the longest of such trial as part of Operation Sparrowhawk launched by the Cameroon government in 2016. The journalists' detention according to Reporters Without Borders (RSF) has broken all records for the longest detention of an African journalist without being convicted.
"Two thousand days in prison and 90 trial adjournments – these are dizzying figures behind which lies the life of a journalist broken by five and a half years of totally illegal provisional detention," said Arnaud Froger, the head of RSF's Africa desk.
"He has several chronic ailments including a neurological condition described as "severe" by two neurologists who have examined him or seen his medical file and who agree that he needs medevacking for treatment abroad."
"This journalist, who has been held for years in a completely illegal manner, is now in danger of dying because of his age and poor state of health," Arnaud Froger added. "Keeping him in detention in these conditions cannot be justified on any grounds. We urge the Cameroonian authorities to free him before it is too late."
"We reiterate our appeal to the Cameroonian authorities to end this judicial persecution, which is breaking all records, which is arbitrarily depriving a journalist of his freedom, and which is discrediting all of the Cameroonian institutions involved."
Amadou Vamoulké was arrested back on July 29, 2016, and has been charged with the misuse of public funds as Director-General of Cameroon Radio Television, CRTV. Vamoulké has denied these charges and in court, no evidence or a witness has been produced by the prosecutor to back up the claim for his detention.
In a letter on 29 December to the Secretary-General of the Prime Minister's office, Vamoulké's French and Cameroonian lawyers called on the authorities to free him to comply with the decision issued on 12 July 2020 by the UN Working Group on Arbitrary Detention.
The Working Group issued an unambiguous determination that Vamoulké's provisional detention has "no legal basis" and that the violations of rights to due process are "of such gravity" that they confer an "arbitrary character" on Mr Vamoulké's detention.
It also voiced concern about the health of Vamoulké, who will be 72 in February ad who suffers from an illness described by medical experts as "severe". He has never been given the test and treatment required by his ailment according to RSF and he is in great danger of COVID-19 because of his age and pre-existing conditions due to overcrowding in the prison.
In its 2020 Country Report, the US Department of State highlighted the poor prison conditions with harsh and life-threatening situations due to food shortage and poor quality food, gross overcrowding, physical abuse, and inadequate sanitary conditions and medical care.
Cameroon has been constantly ranked in the lower-tier of countries that respect human rights. Significant human rights issues include unlawful or arbitrary killings, including extrajudicial killings by security forces, armed Anglophone separatists, Boko Haram, forced disappearances by security forces, torture and cases of cruel, inhuman, or degrading treatment or punishment by the government and more.
Overcrowing remained a significant problem in most prisons, especially in major urban areas. Prison overcrowding was exacerbated by a sustained increase in the number of arrests related to the conflict in the Anglophone regions and the September 22 protests by the opposition MRC party. Officials held prisoners mostly in dilapidated prisons and pre-trial and convicted prisoners are in the same cells.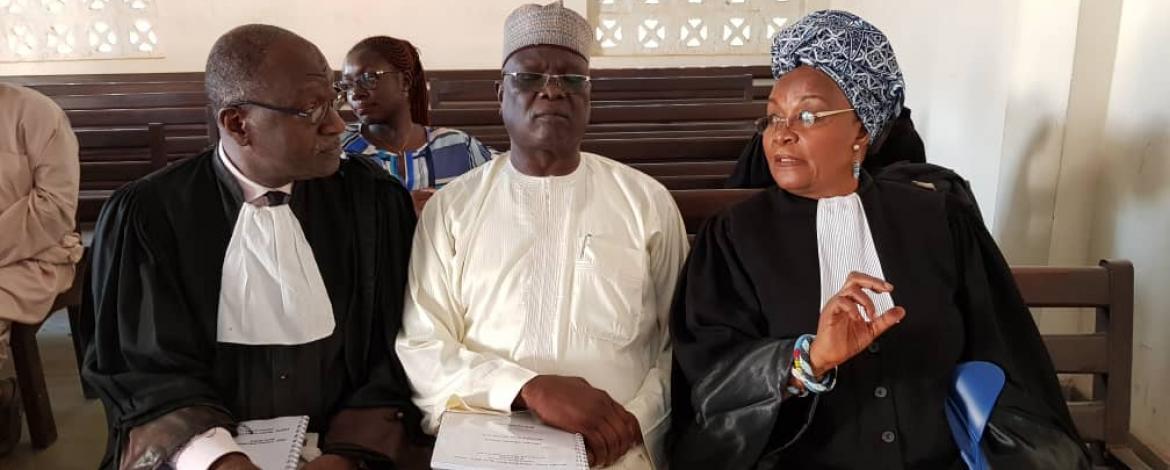 The criminal procedure code of Cameroon provides for a maximum of 18 months detention before trial, but many detainees wait for years to appear in court. The 2014 antiterrorism law provides that a suspect may be held indefinitely in investigative detention with the authorization of the prosecutor. Of the 22,43o detainees as of October 31, a total of 14,973 were pretrial detainees.
"Amadou Vamoulke, a former general manager of state-owned Cameroon Radio Television, who was arrested and detained in 2016 on embezzlement charges, continued to await trial at the Kondengui Central Prison. After at least 30 hearings as of July 15, the Special Criminal Court failed to produce strong evidence to support the charges against him," the US Department of State said.