"An Epitome of Class, Dignity" – Hollywood Star Michael Jai White on Francis Ngannou
By Boris Esono Nwenfor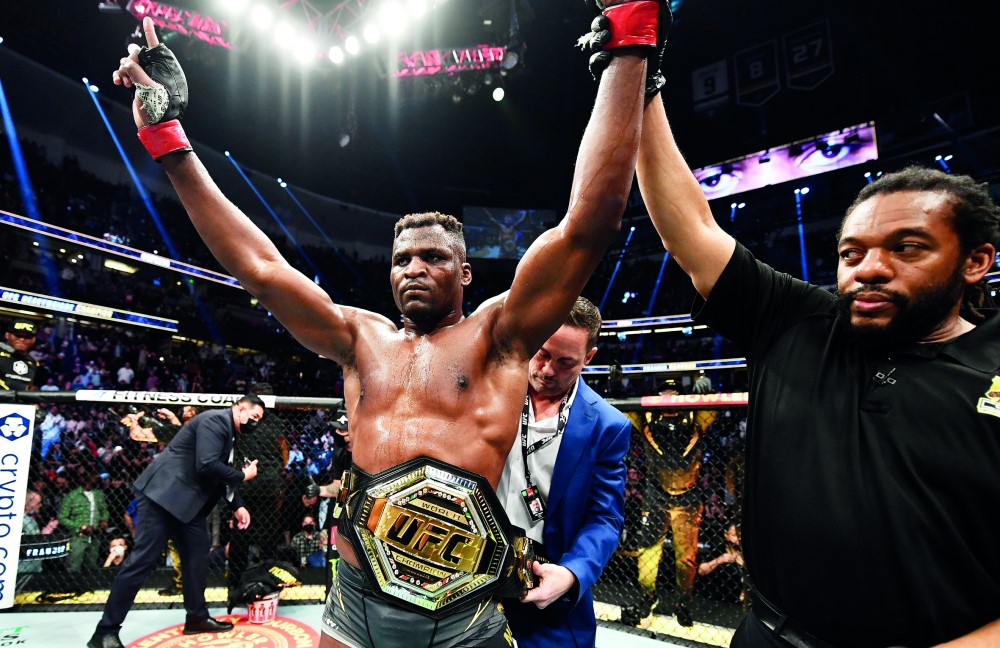 Hollywood star Michael Jai White has described Cameroon's Francis Ngannou as an epitome of class and dignity following the Cameroonian's defence of his UFC Heavyweight title against Ciryl Gane at UFC 270 on Saturday.
Francis Ngannou (17 – 3) won by unanimous decision (the judges scored the fight 48-47, 48-47 and 49-46 for Ngannou) to make his first defence of the title he won against Stipe Miocic. His victory also inflicted Ciryl Gane, his first loss in the renowned MMA promotion, UFC.
"I don't know if you're a fan of MMA or UFC but if you like films where the human spirit overcomes all obstacles and the good guy wins in the end, then last night Francis Ngannou, a former homeless man from Cameroon, Africa who beat all odds to become and retain the UFC heavyweight title of the world champion is better than any movie I ever wished to do!" Michael Jai White said in a post.
Many were expecting a close battle between the former training partners and that is what they got. Ngannou had put away his former opponents via knockouts but that was not the case against Gane who is gifted with his ground game. Gane did secure a takedown against Ngannou at the fifth round, but instead of maintaining top position went for an ankle lock. That backfired and allowed Ngannou to re-establish control on the mat.
The Predator as he is well-known showed a different side of his game against Gane which nobody expected. He was able to rebuff the takedown attempts by Gane and also attempted and succeeded in his takedown attempts.
In August 2021, Michael Jai White and Francis Ngannou had a training session at the UFC Performance Institute. During the session, White shared some of his martial arts knowledge with the heavyweight champion.
One of the techniques taught by the action movie legend to Ngannou was the Superman punch. Among the different setups used for the move, White showed 'The Predator' a Superman punch with a leg kick feint setup.
White is no stranger to training with MMA stars, professional boxers and combat sports athletes in general. Along with Francis Ngannou, MJW has also trained with fighters such as former UFC light heavyweight champions Jon Jones and Quinton 'Rampage' Jackson, as well as several others in the past.
Michael Jai White added: "Arguably the baddest man on the planet, he has become a hero to his country and a global icon while remaining humble. He is the epitome of class and dignity at a time when the world rewards and encourages the opposite. Sometimes becoming a champion reveals the greatness we have in all of us, but sometimes the greatness is already there."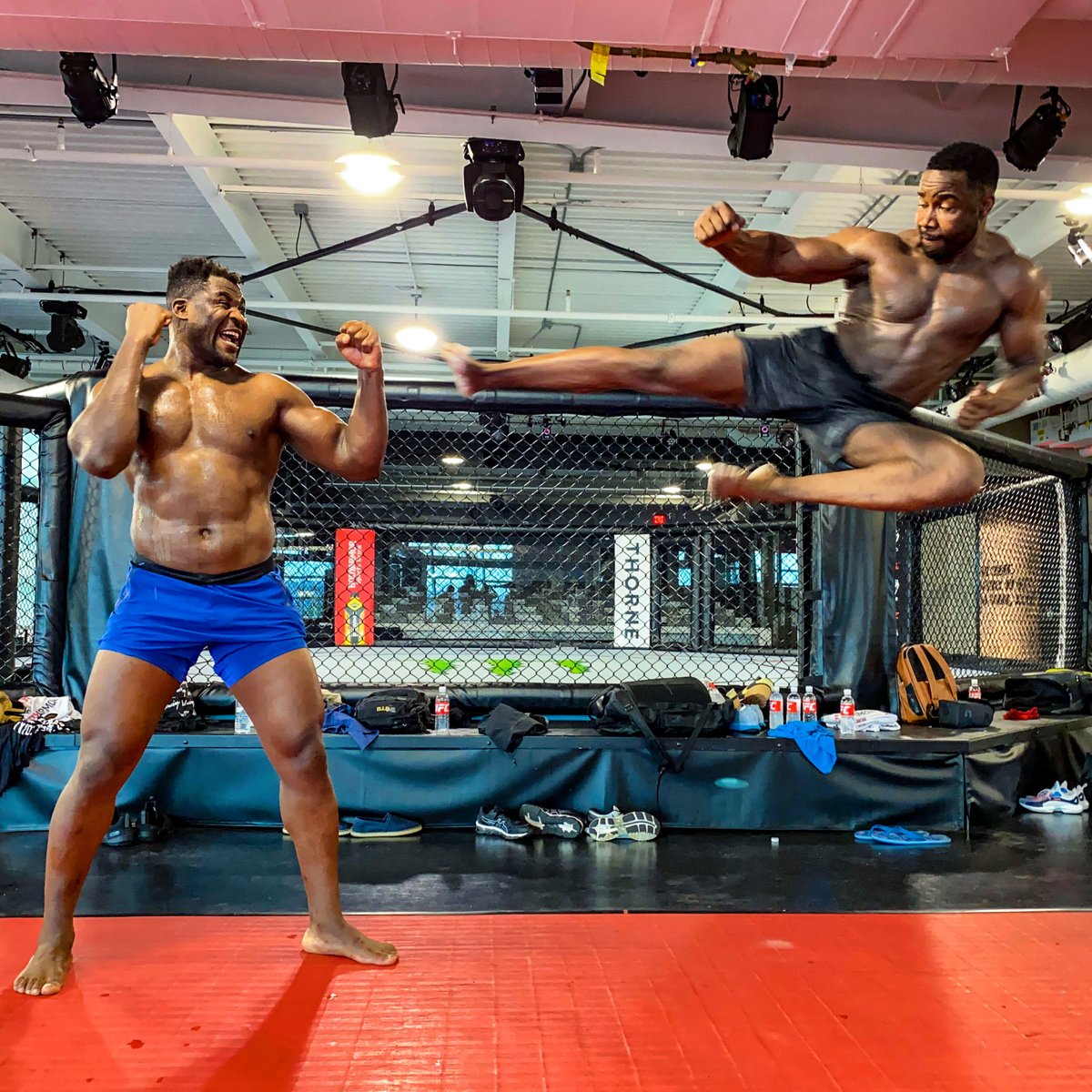 "Francis was a winner and a champion long before he stepped in the ring and I am proud to call him a friend. Congrats my brother!" He concluded.
Ngannou's retention of the UFC Heavyweight title leaves a big question on the future of the Cameroonian in the UFC. He has repeatedly called UFC president Dana White to improve the contract he is being offered as he believes he is entitled to better pay and others.